Melania Trump's Christmas Decorations at the White House Include a Note From the Obama Family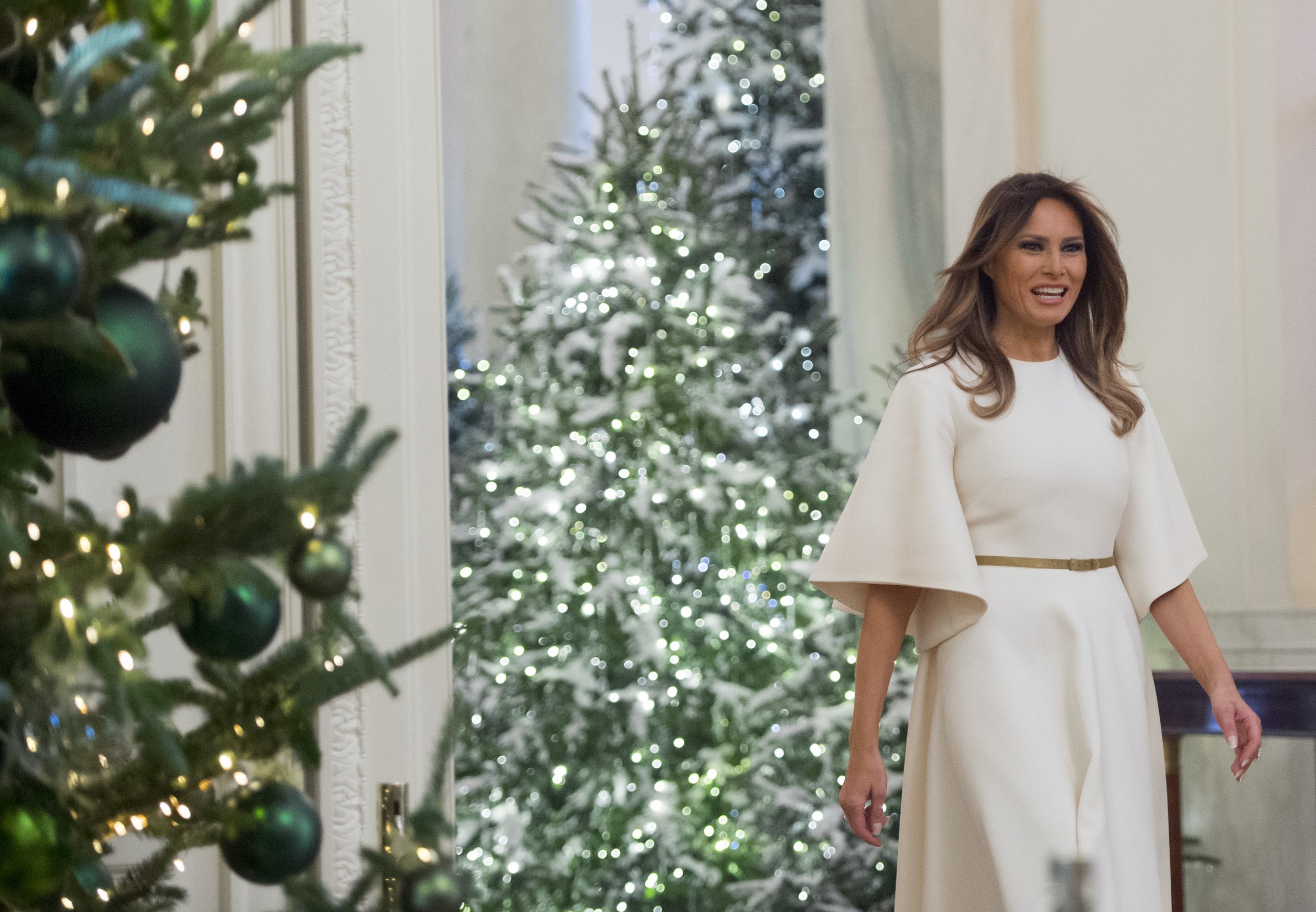 First lady Melania Trump may have taken some time to move into the White House, but now she's making herself right at home. President Donald Trump's third wife has decorated the White House for the holidays, The Hill reported Monday morning.
Things may be different in the White House this year, but the annual holiday theme is "Time-Honored Traditions." The White House revealed the theme Monday in a preview for journalists. Melania Trump's press office released a statement saying the theme intends to pay "respect to 200 years of holiday traditions at the White House."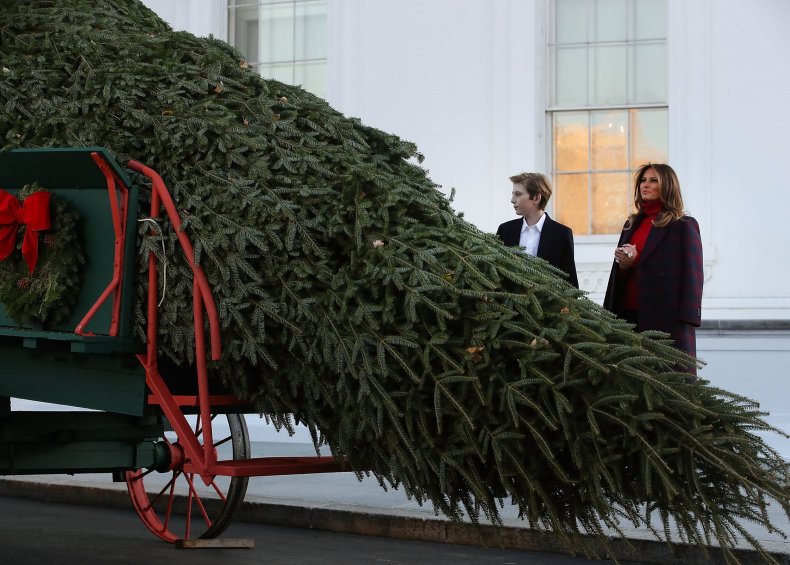 In the White House's East Wing, visitors can enjoy a Gold Star Family Tree, which honors those who have served in the military. Tablets are placed next to the tree, as they have been in past years, so that visitors can send holiday notes to the troops overseas. Last year, for the Obamas' final year in the White House, military families were invited to the White House for the big reveal of the decorations, TIME reported.
This year, a White House holiday booklet states that visitors will be able to view the White House's movie theater "for the first time," The Hill reports. For anyone missing the White House's former occupants, the Obama family's message appears in a display of presidential holidays cards.
The Blue Room contains the official White House Christmas Tree, which is decorated with gold and blue ornaments that have the seals of all states and territories in the U.S. The Red Room has a tree adorned with cookie ornaments and surrounded by tasty sweets such as peppermint candies. The decor includes an homage to Nancy Reagan's favorite decoration for the holidays, cranberry trees.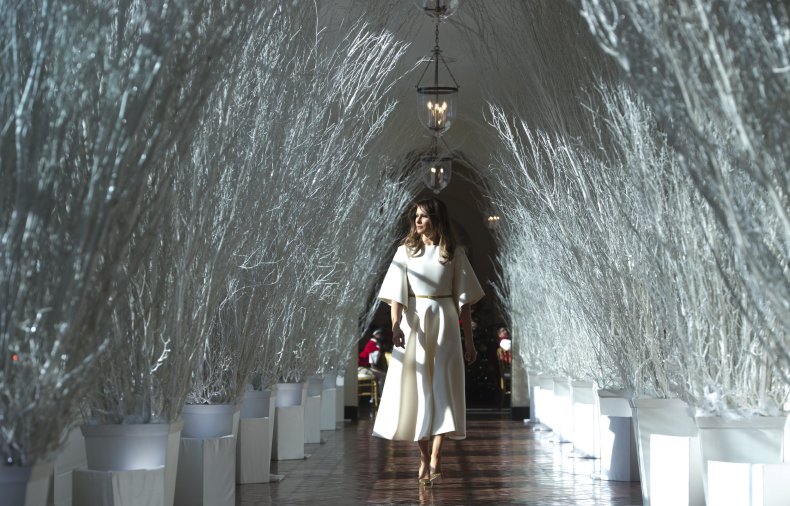 Last year, the Obamas put out a giant gingerbread White House replica, as well as two lego gingerbread houses. This year, there is a large gingerbread house, which the White House advises is "not meant for eating."
More than 25,000 people are expected to visit the White House this December.