Melania Trump Won't Be Discussed By Her Slovenian Town's Tourism Board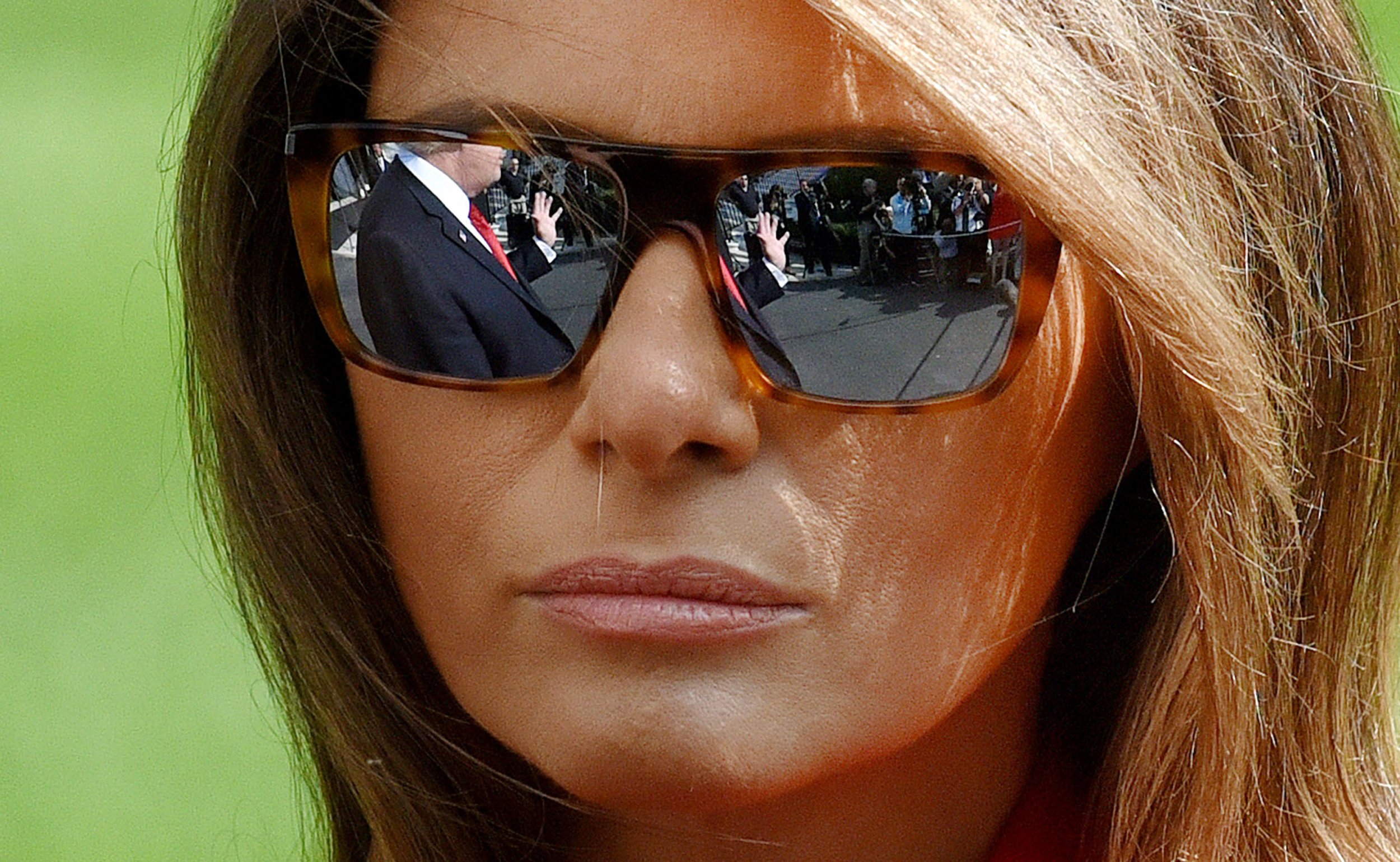 Melania Trump has put Sevnica on the map, but besides capitalizing on her role as first lady of the United States to sell products, people promoting the small town in Slovenia where she grew up aren't overly excited about her.
Related: Slovenians Stand Up for Melania Trump, Slam Jimmy Kimmel for Mocking First Lady's Accent
The head of the town's tourist board would not even grant an interview unless the first lady was left out of the conversation.
"I don't want to talk about politics," Mojca Pernovsek, who oversees tourist office where visitors can buy a book about Trump's youth and first lady products including chocolate coated apple slices, told The New York Times in a report published Monday.
Pernovsek told the newspaper there was plenty else to highlight, from the town's valley and hiking trails to wood-chopping to fishing, beer, wine and men-only salami festivals.
Tour guide Lidija Ogorevc, who charges about $35 for a tour of places connected to Trump, was similarly unenthused about her.
"For me, I really don't really care about these things," she said.
Ogorevc reportedly glossed over a bottle of First Lady wine at Sevnica's 12th-century castle and pointed out a different bottle that was "the top wine."
Trump, 48, left the town she grew up with about three decades ago. She pursued her modeling career in Milan and Paris and moved to New York City in 1996.
Trump has not made a public visit to Sevnica since entering the White House, prompting some people from the town to wonder why.
Some employees at Rondo restaurant, which serves a "Presidential Burger" with fried cheese resembling President Donald Trump's hair, have expressed indifference about the Trumps.
"I think at the time when he was elected, people were excited, but now it's kind of worn out," waitress Mia Podlesnik told the Times. "Marrying someone—I don't think that's really an accomplishment."