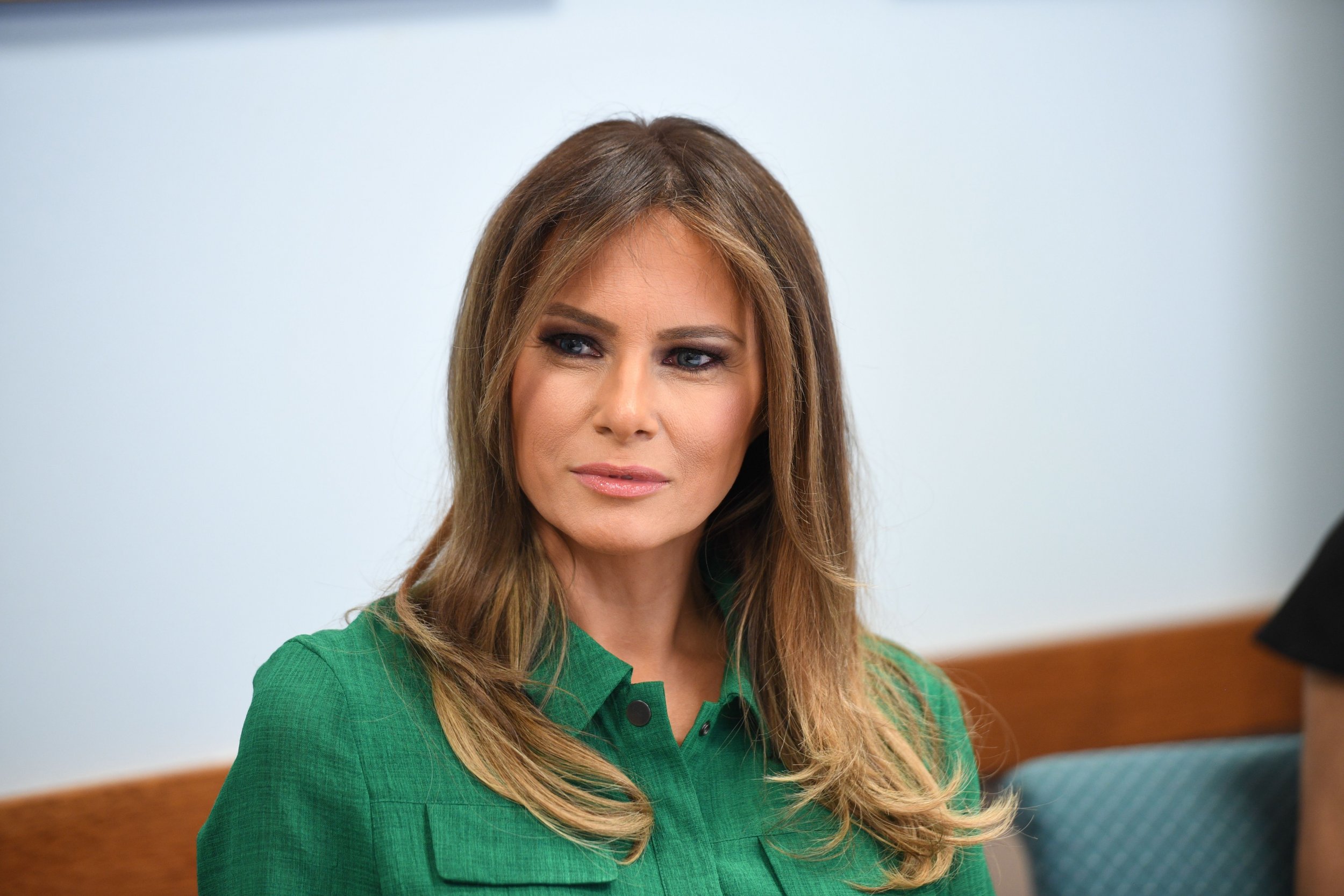 Melania Trump's inaugural ball gown is headed to the Smithsonian, just like Michelle Obama's and those of first ladies past.
The First Lady will donate the white silk, off-shoulder dress with a thin red waist bow and leg slit to the National Museum of American History on Friday morning, the Washington Examiner reported on Wednesday. She wore it at the first of three inaugural balls on January 20.
Designer Hervé Pierre told Harper's Bazaar that he followed Melania Trump's request for a simple and elegant dress.
"The lines are as sleek as a paper cut; the curves of the skirt are fluid, yet the overall shape is sharp and intense. For me it reflects her personality," Pierre said. "It was important for us not to follow any recipe for a 'First Lady gown.'"
Recalling the inaugural night, Pierre said, "The President walked in and saw her for the first time. He said, 'Whoa, that's really gorgeous.'"
Trump's gown will be unveiled at a private event with 200 guests at Flag Hall in the capitol hosted by Smithsonian Institution secretary David Skorton and the museum's director John Gray, then put on display for the public.
Pierre said he will definitely be on hand.
"I got chills. I know how in the designer world, there are lots of big egos. I have always tried to manage my ego for many, many years," Pierre told Women's Wear Daily. "But in this case, there is nothing to be ashamed of — it's a big ego thing. I'm really, really proud of it."
Former first lady Michelle Obama has had gowns from both of her husband's inaugural balls accepted by the Smithsonian museum.
Obama's 2009 gown was similar to Trump's in its white silk detail, but was one-shouldered, chiffon and embellished with organza flowers that had Swarovski crystal centers. Her 2013 inaugural number was a long, ruby-colored chiffon gown with a cross-halter strap neckline and scoop back. Both were designed by Jason Wu.
The First Ladies collection has been one of the most popular displays at the Smithsonian Institution and the original exhibition in 1914 was the first at the Smithsonian to feature women prominently.
It contains more than two dozen gowns, including those worn by Laura Bush, Jacqueline Kennedy, Lou Hoover and Frances Cleveland, and "encourages visitors to consider the changing role played by the first lady and American women over the past 200 years."