Melania Trump's Martin Luther King Day Message Did Not Go Down Well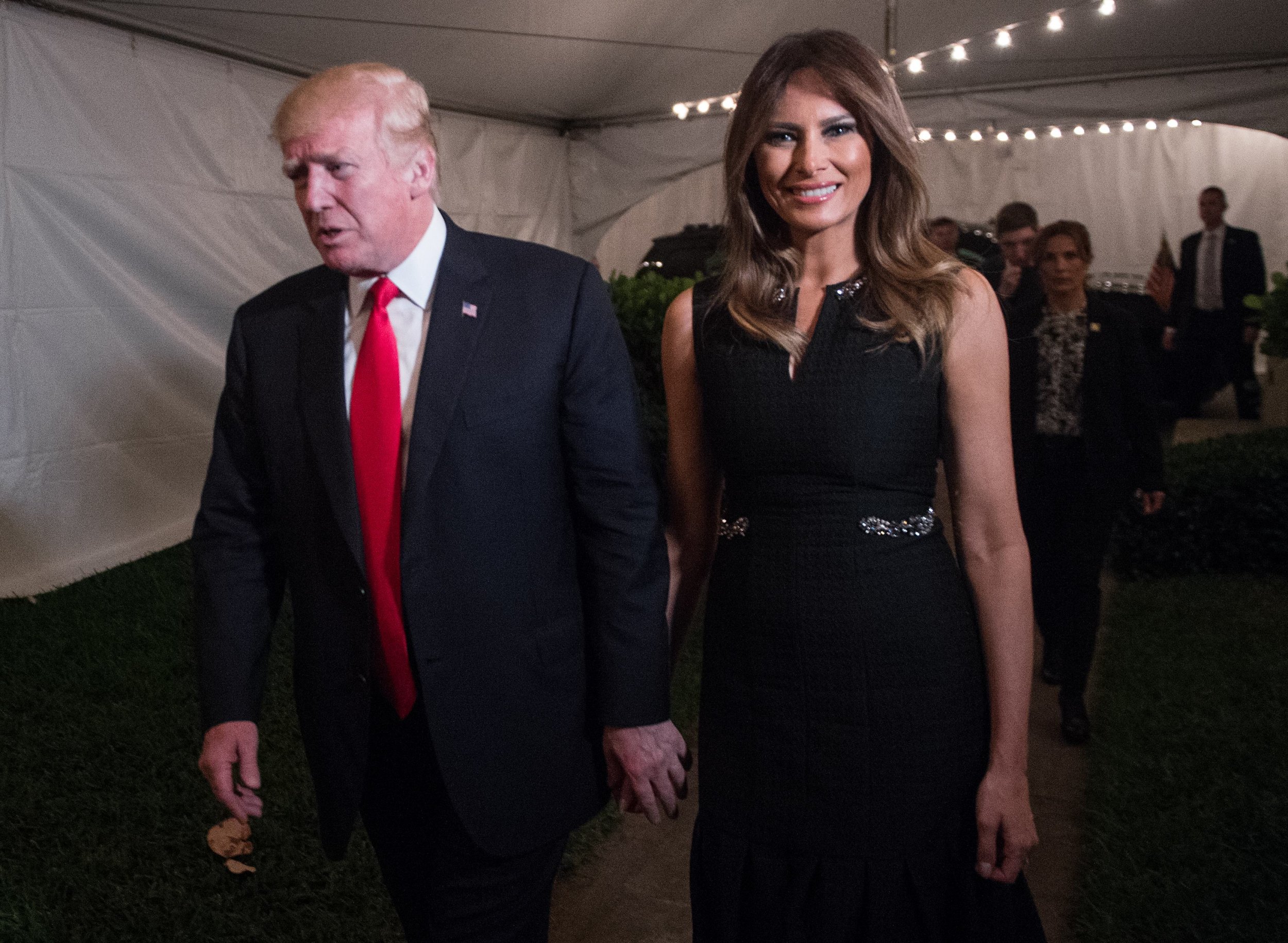 Melania Trump is facing a backlash on Twitter after posting a tweet in honor of Martin Luther King Jr. Day suggesting the U.S. is currently striving for "equality and justice for all."
The first lady's message was met with ire from social media users, who suggested her husband's actions did not promote equality across the country.
"Today we honor Dr. Martin Luther King Jr. & his service to this great country. I am honored to be First Lady of a nation that continually strives for equality & justice for all. # MLKDay," she wrote on Monday.
The backlash comes just days after President Donald Trump was accused of racism for allegedly commenting during a White House meeting that people from "shithole" countries were coming to the U.S., a story people were keen to remind Melania Trump of after her Monday tweet.
"Unless you're from a shithole country," one user tweeted in reply. Another added: "Unfortunately, your husband AND his administration are doing all they can to ensure that injustice and inequality are codified into law. But, you are correct in that the people of this country are striving for equality & justice for all. And we await justice hitting 45* hard!"
However, the first lady did find several positive messages on the social media site.
Trump himself, along with other family members, also shared messages in honor of Martin Luther King Jr., with the president retweeting the White House Twitter account that shared his address.
"Dr. King's dream is our dream. It is the American Dream. It's the promise stitched into the fabric of our Nation, etched into the hearts of our people, and written into the soul of humankind," the post said, sharing an address in which President Trump praised the "immortal words" of the late civil rights hero.
The president said of King's dream: "It is the dream of a world where people are judged by who they are, not how they look or where they come from. It is the dream of a nation that offers a life of dignity and hope to every American regardless or color or creed."
His address was not without its critics, with one Twitter user commenting: "Right now the American dream is for @RealDonald Trump to resign."