Melania Trump Plagiarism Charges Set Social Media Ablaze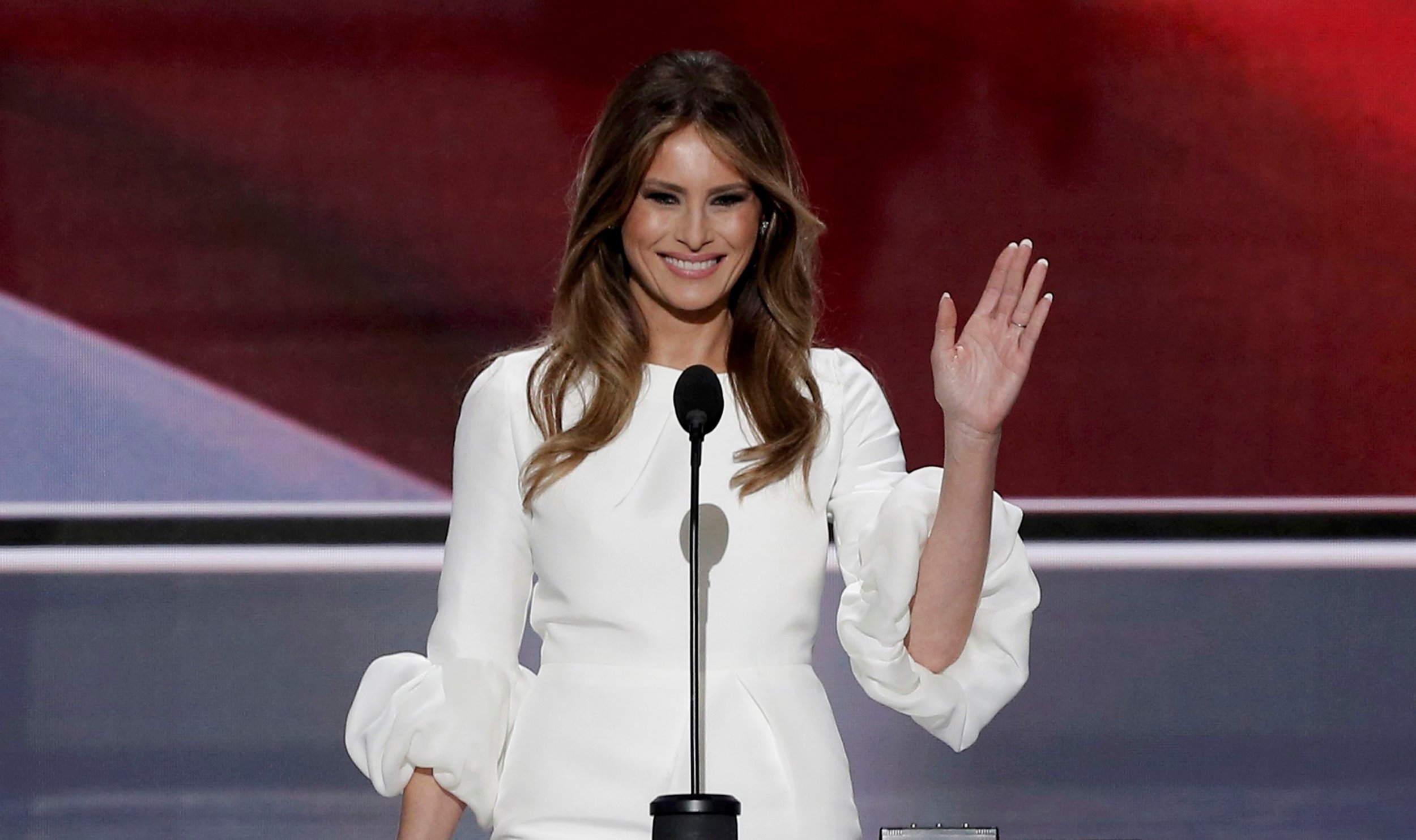 The internet has been gushing with reaction to Melania Trump's speech at the Republican National Convention on Monday night. Newscasters and delegates gathered inside the Quicken Loans Arena in Cleveland mostly praised her poise soon after the rare prime-time appearance by the former model, but about an hour after she exited the stage the conversation turned to how her address bore striking similarities to that given by first lady Michelle Obama at the Democratic National Convention in 2008.
Early Tuesday morning, Jason Miller, the Trump campaign's senior communications adviser, defended the potential first lady by saying her "immigrant experience and love for America shone through in her speech, which made it such a success." Melania (Knauss) Trump was born and grew up in Slovenia, a small Central European country. The Trump campaign chairman, Paul Manafort, told CNN the plagiarism allegations are "really absurd."
Hours before she delivered her address, Melania Trump told the Today show, "I wrote it with as little help as possible."
Social media users created the hashtag #FamousMelaniaTrumpQuotes and have mocked Trump by attributing to her famous lines from the likes of Martin Luther King Jr., Abraham Lincoln, the singer Adele and even her own husband from his time as a reality TV star on Celebrity Apprentice.