Melania Trump Plans State Dinner That Couldn't Be More Different from the Obamas' Event
First lady Melania Trump has eschewed the help of an event planner and has instead taken on the task of organizing her first state dinner solo. She will oversee preparations for hosting French President Emmanuel Macron and his wife, Brigitte, on Tuesday.
In what is very much Melania's project, President Donald Trump has reportedly taken a back seat. The first lady is planning a state dinner that is very different from the type of events hosted by former President Barack Obama and his wife, Michelle.
For their first state dinner in honor of Indian Prime Minister Manmohan Singh, the Obamas hosted more than 300 people and brought in Jennifer Hudson to sing to the crowd, Elite Daily reported.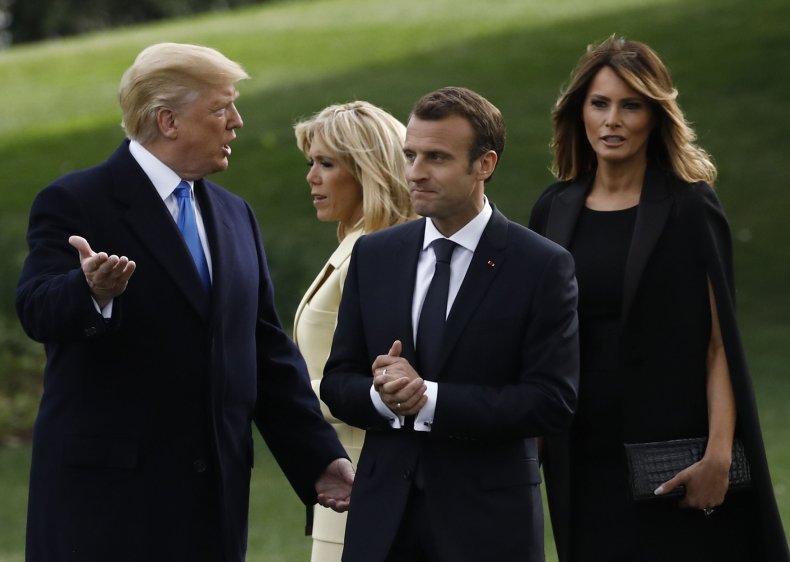 In comparison, the Trumps are set to host a much smaller affair for the Macrons. Tuesday night's dinner will be held in the State Dining Room, which puts a cap on the numbers of attendees as the venue can only accommodate between 100 and 150 people.
A more intimate gathering is something the first lady is keen to cultivate, according to her communications director, Stephanie Grisham.
"A smaller, more elegant event allows a guest to have a more personal experience and that is very important to Mrs. Trump," Grisham told CNN.
Grisham added that Melania "has a background in design, which played a major role in the décor throughout the State Floor.
"She has been very focused on the experience of the guests and wants to ensure they are able to truly enjoy and remember the occasion. When you are invited to a dinner at the White House, it is very special to be able to sit in the State Dining Room. After all, this is the People's house, which is rich with history and tradition," Grisham said.
As well as being a more low-key affair than the Obamas' first state dinner, Trump has also opted to host his first state dinner further into his term than his predecessor. The Obamas held their first state dinner within a year of Barack taking office; Trump's first state dinner comes 15 months into his presidency.
Despite Melania reportedly taking charge of the event, the guest list appears to more closely reflect the president's preferences. The smaller guest list suggests that Trump has been very selective about who will attend the state dinner.
There will be no members of the Democratic caucus in attendance, Politico reported. Obama, however, invited some high-profile Republicans to the first state dinner. Among those invited was Senate Minority Leader Mitch McConnell, who turned down the invitation, The New York Times reported.
In addition, Trump has reportedly left out members of the media, with whom he has a fractious relationship, as well as A-listers who frequented the Obamas' gatherings.