Melania Trump Is Honored to Be First Lady, Is a Supportive Wife and Mother, White House Says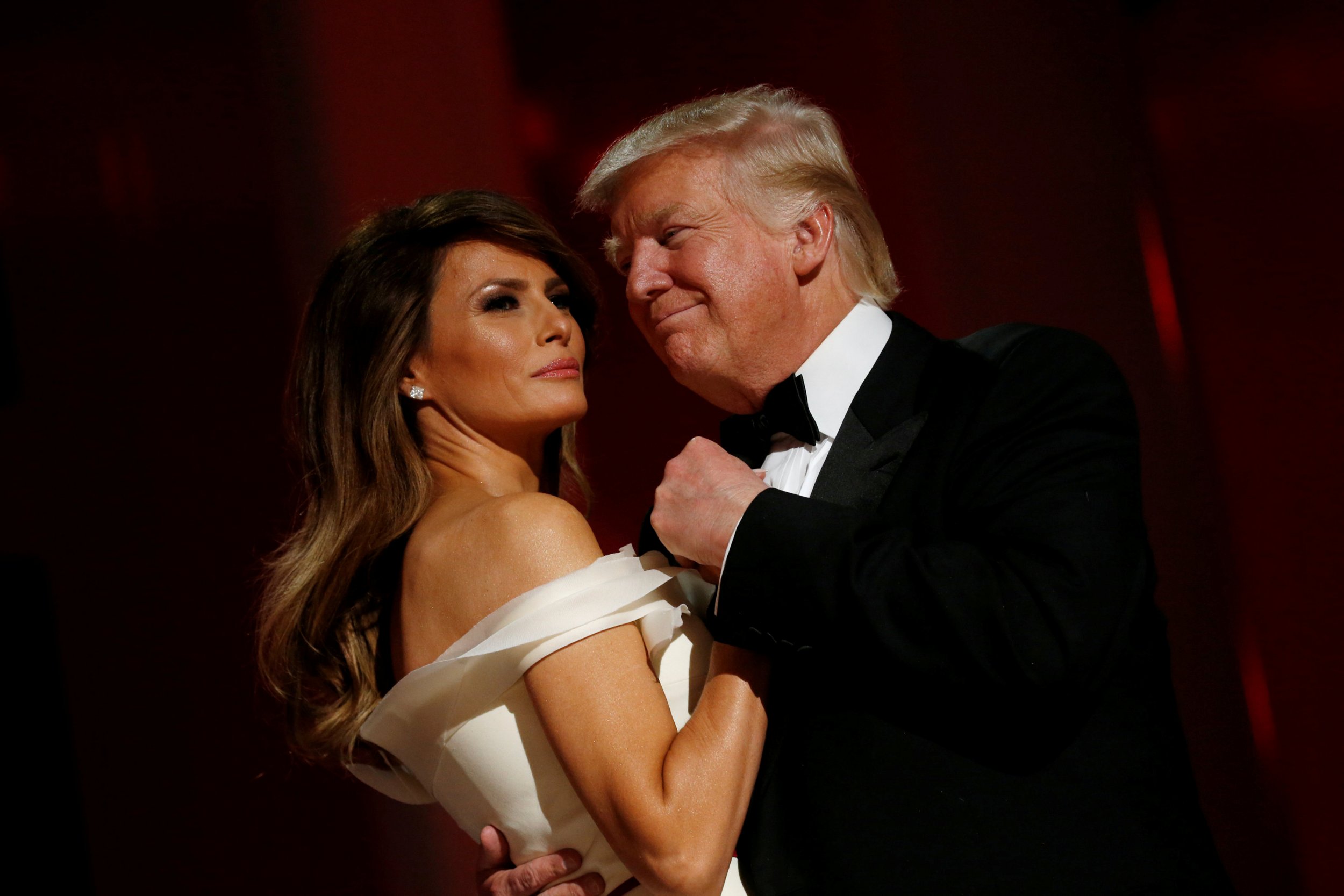 A spokeswoman for Melania Trump has flagged a Sunday report claiming that she didn't want to become first lady "come hell or high water," as fake news.
"Once again part of the liberal media, this time Vanity Fair, has written a story riddled with unnamed sources and false assertions. As a magazine tailored to women it is shameful that they continue to write salacious and false stories meant to demean Mrs. Trump, rather than focus on her positive work as first lady and a supportive wife and mother. As has been stated on the record many times before, she is honored by her role," CNN White House reporter Kate Bennett tweeted on Monday that a spokeswoman for the first lady told her.
Bennett did not name the spokeswoman who responded to the Vanity Fair story by Sarah Ellison. Ellison also did not disclose her source for that quote.
Ellison quoted an unnamed longtime friend of President Donald Trump and Melania Trump as saying, "This isn't something she wanted, and it isn't something he ever thought he'd win. She didn't want this come hell or high water. I don't think she thought it was going to happen."
However, Ellison did attribute other evidence that Melania Trump nudged her husband to pursue the presidency to Roger Stone, an early adviser to Donald Trump. "She was very clearly the one who said, 'Either run or don't run. Your friends are tired of this striptease. Every four years you talk about it,'" Stone told the magazine.
Vanity Fair's report falls in line with a Us Weekly story in February that stated that the first lady was "miserable" in her new role, and a 2015 comment from Donald Trump's first wife Ivana Trump stating that Melania Trump "can't talk, she can't give a speech, she doesn't go to events, she doesn't want to be involved."
Melania Trump delayed her move to the White House and has limited her appearances to less politically controversial events. On Monday, she tweeted from her @FLOTUS account a video of herself at the White House with ornate holiday decorations.
"Wishing you a Merry Christmas & joyous holiday season," she said on Twitter, but did not address the Vanity Fair story.