Melania is 'Unbelievably Influential' With Who Trump Hires and Fires, New Book Says
President Donald Trump values loyalty possibly more than any other trait, and first lady Melania Trump's proven commitment to him makes her one of his most trusted advisers, a new biography details.
The Art of Her Deal by Mary Jordan, a Washington Post reporter, gives a behind-the-scenes look at Melania's life and her relationship with Trump. When it comes to Melania, an overarching theme of the book is the idiom, "there's more than meets the eye," including with regard to the role she plays in her husband's administration.
"Melania is very behind-the-scenes but unbelievably influential," Sean Spicer, the president's first communication director, told Jordan.
While some people in the administration go straight to the president and tell him what he should be doing, Melania isn't one to say "hire this person, fire this person," Spicer said. Instead, her "style" is to give her opinion, and her husband often agrees with it.
If Melania spoke up during a discussion and weighed in on the topic, the president would say "'she is right' and that was the end of the discussion," according to Spicer.
That trust in her decision making contributed to Indiana Governor Mike Pence getting the job as vice president. Rewinding to July 2016, Donald was considering who to pick as his vice president and was mulling over Pence, then-New Jersey Governor Chris Christie and former House Speaker Newt Gingrich.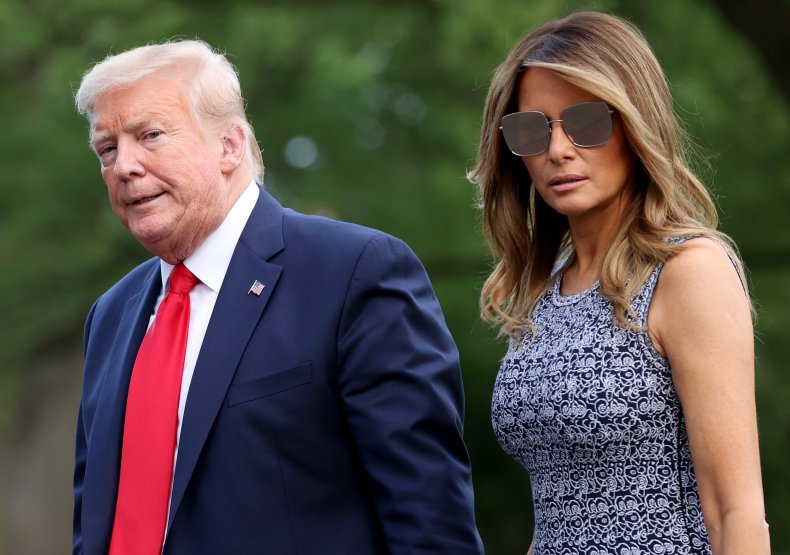 Melania, Pence and his wife, Karen, spent the July 4 weekend at Trump National Golf Club in Bedminster, New Jersey, eating meals together and speaking at length. After the weekend ended, she told her husband they were "good people," according to Jordan, and that Pence "was not too ambitious," giving him an advantage over Gingrich and Christie.
"She played a big role. It was beyond consulting," a person with direct knowledge of the selection told Jordan. "She thought he would be a loyal adviser, not an alpha."
Unlike Gingrich and Christie, Melania believed Pence would be "content" with being number two in the administration and "not gun for the top job." Another "telling moment" in the selection process that drew Melania to Pence was when Trump asked the vice-presidential candidate what he thought of Gingrich and Christie.
Whereas Gingrich and Christie were "total assassins" when asked the same question, a former administration official told Jordan, Pence highlighted their strengths. This signaled to Melania that Pence would "stay in his lane, step aside and let Trump be Trump," and she urged her husband to pick the then-Indiana governor.
Newsweek reached out to the White House and Vice President Mike Pence for comment but did not receive a response in time for publication.
Establishing deep trust between the couple began decades before the 2016 election when they had yet to be married. Several people close to the president credited Melania with understanding him better than any other woman he dated, Jordan wrote. When the two broke up in 1999, she didn't date other men because she knew the way to win him back was to "prove her loyalty," a friend told Jordan.
Donald's oldest daughter, Ivanka Trump, is often considered the driving force behind the administration, but Christie told Jordan that it's "just dead wrong" to think Melania isn't a big influence. While she doesn't weigh in on every discussion, when she does speak up, "the president listens," Christie said, including consulting her on personnel matters.
"People cross Melania at their own risk—and that risk is, 'off with your head.' I'm not kidding ... you are gone if she doesn't like you," a former White House official told Jordan.