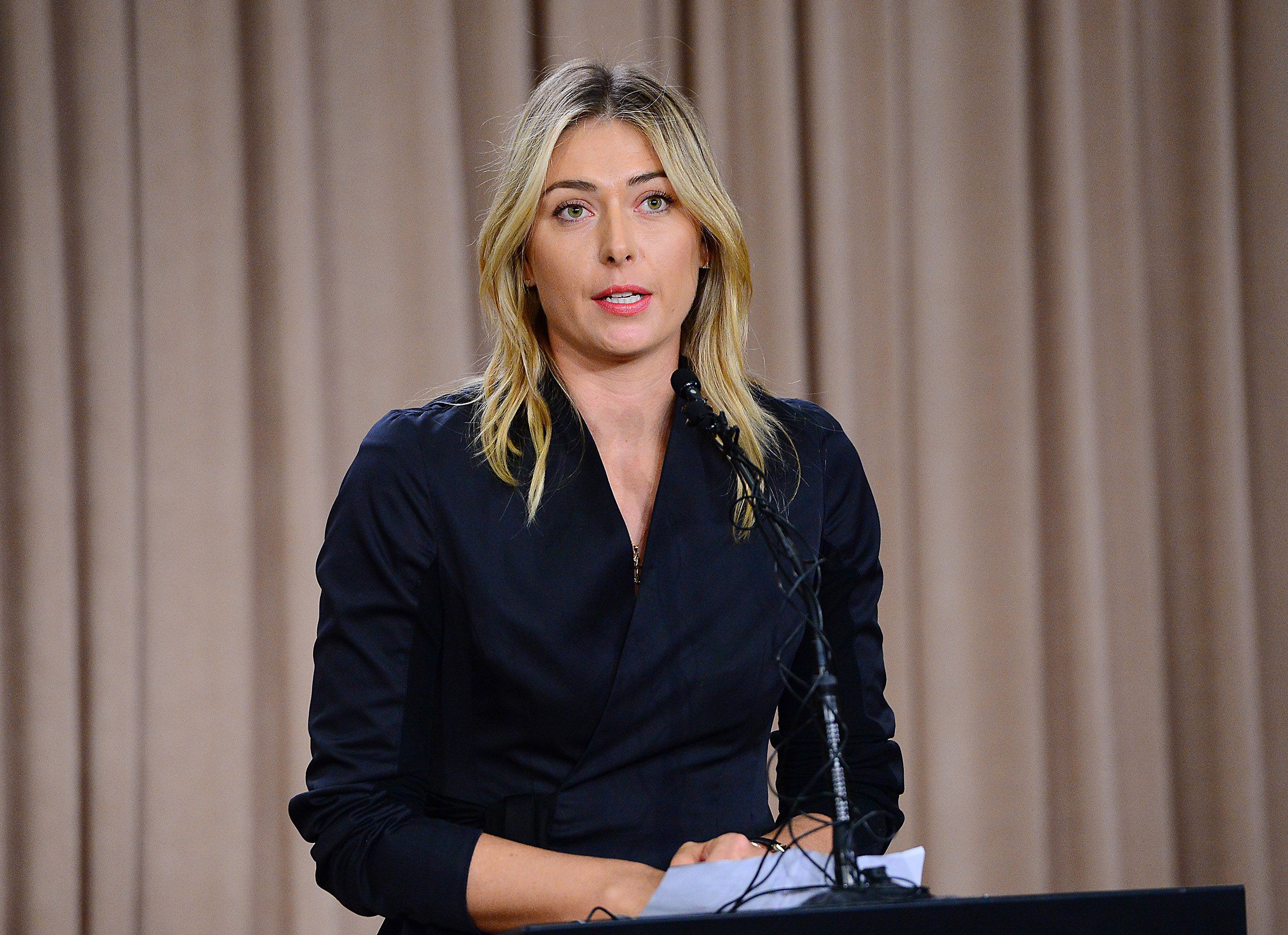 The World Anti-Doping Agency (WADA) said on Friday that since January 1 it has seen 99 positive tests for the banned substance meldonium, which Russian tennis player Maria Sharapova admitted testing positive for this week.
"I can confirm that since 1 January 2016 when the substance Meldonium became banned, there have been 99 adverse analytical findings for Meldonium recorded," WADA spokesman Ben Nichols tells Newsweek in an email.
"These cases were analyzed by a number of different WADA-accredited laboratories and reported by many different NADOs [national anti-doping organizations] and international sport federations."
Meldonium hit the news this week after Sharapova, a five-time Grand Slam champion, admitted during a press conference in Los Angeles that she used the substance under a different name for medical purposes. Sharapova is one of seven Russian athletes who have tested positive for using the substance.
On Thursday, The New York Times reported that more than 60 athletes, including world and Olympic champions, have tested positive for meldonium since January 1.
Other athletes named as having meldonium positive tests include Davit Modzmanashvili, a Georgian Olympic silver medalist in wrestling; Russian short-track speed-skating gold medalist Semion Elistratov; Pavel Kulizhnikov, a Russian world-champion speed skater; and Swedish world-champion runner Abeba Aregawi. Russian cyclist Eduard Vorganov and 2015 Tokyo Marathon winner Endeshaw Negesse also tested positive for meldonium.
Developed in Latvia, meldonium can be used to treat a number of heart conditions, including angina. Since January 1, it has been included on WADA's prohibited substance list under the "hormone and metabolic modulators" category.
Sharapova said she was taking the drug under the name mildronate, which was prescribed by her family doctor in 2006 to treat an irregular heartbeat. Her lawyers say the tennis star's coaching team didn't know meldonium and mildronate were the same substance, while Sharapova said she didn't click on a link in an email sent by WADA telling her the drug would soon be banned.
Sharapova faces a provisional ban on March 12 and could be banned from playing tennis for up to four years. Sports giant Nike has suspended its contract with her for the duration of the investigation into her use of meldonium.
Meanwhile, racket manufacturer Head has questioned WADA's decision to add meldonium to its list of banned substances, and said it believes "the correct action by WADA would have been to impose a dosage limitation only." Head says it plans to extend its contract with Sharapova, who the company believes made an "honest mistake."
In a statement emailed to Newsweek, Nichols says WADA's banned substances list "is updated annually and with a full and thorough consultation period with experts and stakeholders."
"A substance or method may be added to the list of it meets two of the following three criteria: enhances performance; detrimental to the health of the athlete; contrary to the spirit of sport," Nichols says.
Uncommon Knowledge
Newsweek is committed to challenging conventional wisdom and finding connections in the search for common ground.
Newsweek is committed to challenging conventional wisdom and finding connections in the search for common ground.
About the writer
Before joining Newsweek, Lucy Westcott was an editorial fellow at The Wire. Previously a United Nations correspondent for the Inter Press Service, she has also written for the Guardian, Bustle, American Journalism Review, and the Capital News Service, and interned at the BBC's Washington bureau. Lucy received her Masters of Journalism degree from the Philip Merrill College of Journalism at the University of Maryland, College Park, and got her start in journalism writing copy for a police station. She was born and raised in Swindon, U.K.