Melinda Gates Approved Bill's Unusual Arrangement With His Ex-Girlfriend Ann Winblad
Bill Gates dated Ann Winblad, a software entrepreneur and venture capitalist, before he married Melinda French in 1994. But even after saying "I do" to Melinda, Bill reportedly had an agreement with his wife that he could continue to see Winblad for an annual weekend getaway.
Bill and Winblad started dating in 1984 and bonded over a mutual interest in science. They remained close after their breakup in 1987, according to Walter Isaacson's 1997 Time profile on Bill.
"Even now, Gates has an arrangement with his wife that he and Winblad can keep one vacation tradition alive," Isaacson wrote in 1997. "Every spring, as they have for more than a decade, Gates spends a long weekend with Winblad at her beach cottage on the Outer Banks of North Carolina, where they ride dune buggies, hang-glide and walk on the beach."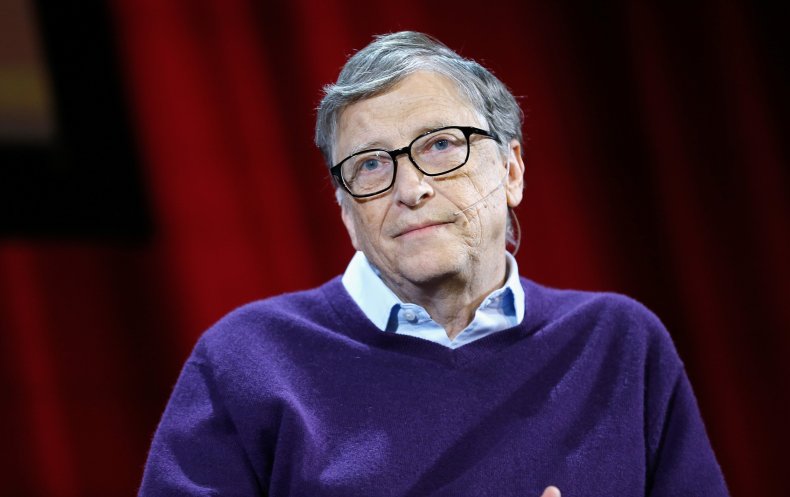 Bill told Isaacson they would play "putt-putt while discussing biotechnology." Winblad said the two would discuss the world around them and "marvel about how, as two young overachievers, we began a great adventure on the fringes of a little-known industry and it landed us at the center of an amazing universe."
It's unclear if the tradition continued past 1997. Newsweek reached out to Ann Winblad and Bill and Melinda Gates for comment, but did not receive a response in time for publication.
Winblad and Bill's courtship began with "virtual dates" where they would drive to the same movie at the same time in different cities and discuss it on their cell phones. Isaacson described them as "kindred spirits" who enjoyed spending vacations learning about science.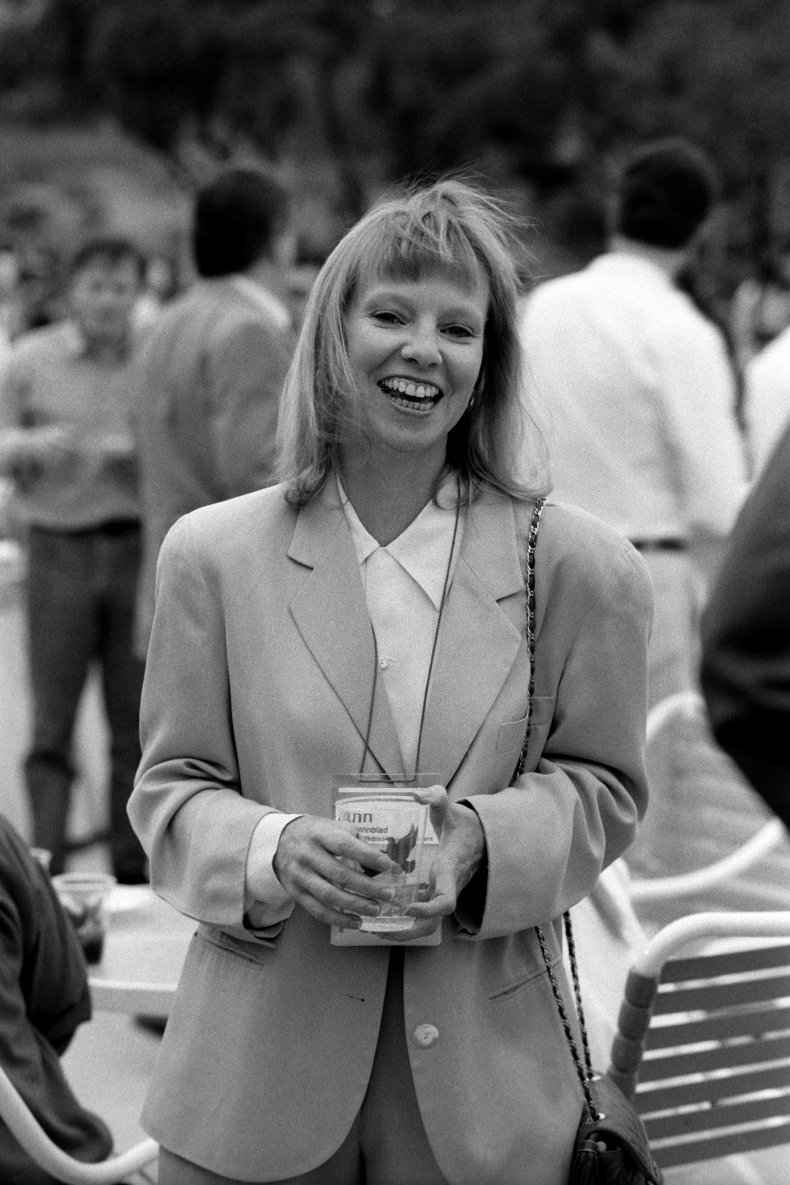 While in Brazil, they reportedly studied bioengineering together after Bill broke out James' Watson's textbook, Molecular Biology of the Gene, and in Santa Barbara, California, they reportedly studied physics because Winblad brought tapes of American theoretical physicist Richard Feynman's lectures at Cornell.
"And on a larger excursion with friends to central Africa, which ended at some beach cottages on an island off Zanzibar, among their companions was anthropologist Donald Johanson, known for his work on the human ancestor Lucy, who helped teach them about human evolution," Isaacson wrote in 1997.
The two were so close even after their breakup that Bill told Isaacson he actually asked Winblad for her approval to marry Melinda. Winblad gave her blessing and, according to Isaacson's reporting, told Bill that Melinda would be a "good match" because "she had intellectual stamina."
Bill and Melinda married in 1994 and together built the Bill and Melinda Gates Foundation, a billion-dollar nonprofit committed to fighting poverty, disease and inequity around the world. However, on Monday, they announced that after 27 years of marriage, they're getting a divorce.
"We no longer believe we can grow together as a couple in this next phase of our lives," the couple said in a statement.
Winblad is currently the managing director of Hummer Winblad Venture Partners, a venture capital firm she co-founded in 1989. It was the first venture firm to focus exclusively on software and, over the span of 30 years, it has launched over 160 enterprise software companies.
She was also an early tech consultant for Microsoft and backs the stock to this day. Last week, Microsoft's stock fell by more than 3 percent in after-hours trading after it reported its third-quarter financial results. The stock beat estimates and was up nearly 15 percent from the same time last year, and Winblad told CNBC's Squawk Box on Thursday that the company is "at the beginning of a huge growth opportunity."
"I don't understand why people sold Microsoft stock," Winblad told CNBC. "I do think it is the stock to own long term."