Melinda Gates Gives Trump Administration's Coronavirus Response 'D-,' Says More Money May Be Needed to Fight Pandemic
Melinda Gates—co-founder of the Gates Foundation, a philanthropic organization which has donated over $300 million to fight COVID-19—said in a Thursday interview with Politico's "Women Rule" series that she'd give President Donald Trump's administration a grade of D-minus for its response to the coronavirus epidemic.
She also said an upcoming congressional stimulus bill should put forth more money to protect workers from the financial and viral effects of the epidemic.
"We need leadership at the national level," Gates said. "We lost two months... in terms of our national response. We have governors who are stepping up, luckily, but now we have 50 different home-grown state solutions instead of a national response."
"You know, if we were doing the things that the exemplar countries are doing, like Germany, we would be testing," she continued. "We would be testing first healthcare workers and then the most vulnerable. And we'd be doing contact tracing, and we would be able to start thinking about slowly, slowly reopening places in society in safe and healthy ways."
"But we have a lack of coordinated effort," she concluded. "That's just the truth across the United States."
The lack of a coordinated national response concerns her primarily because it results in needless deaths, disproportionately so in communities of color situated in areas with poor healthcare access.
Ignoring such communities, she says, sets up the likelihood of resurgences that could potentially affect communities that weren't as impacted by the epidemic's first wave.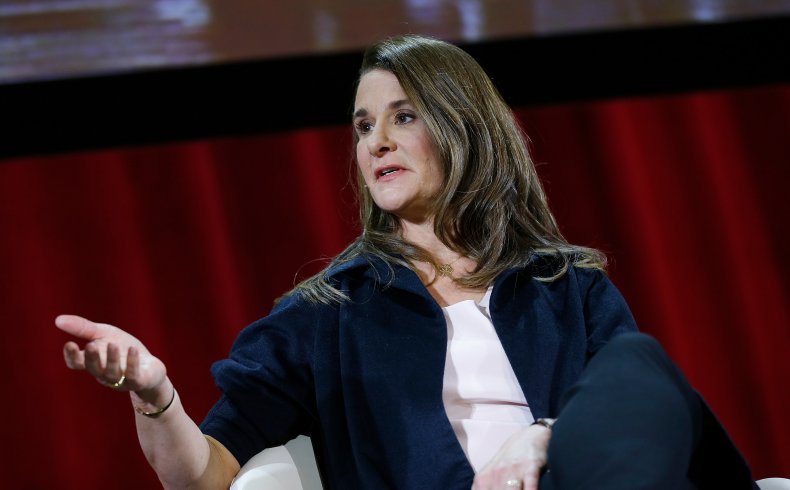 While Gates contends that the epidemic has brought out a rare bit of bipartisanship as Congress has passed stimulus bills to help steer the economy, Gates said she expects to see more Republicans become longtime allies of protecting workers and fighting the current and future epidemics because the need to do both has become much clearer than in the past.
"We have to look at all employees as caregivers. We are caring for those at home and this hidden cost that our economy is built on the back of is finally visible to all of us. And so Congress can act," she said.
Primarily, she said the next congressional stimulus bill should include serious financial support front frontline medical caregivers and other essential workers. This includes increasing paid sick days and leave time for employees and more money to help people withstand the economic blow caused by the epidemic, Gates said.
Also, in order to protect women and girls from future pandemics, Gates says lawmakers should help women accelerate into leadership positions, partly by addressing the domestic violence and compulsory caregiving roles that keep many women from reaching their full potential.
Most of all, Gates says she's troubled with the potential impact of coronavirus on African women and their families with domestic violence on the rise during the epidemic, limited access to regular hand washing and no ability to social distance while living in one-room homes with five or more people.
Africa will likely experience food insecurity and viral hot zones, Gates says, which will help the virus return to non-African countries worldwide. But, she says, America has largely not participated in international efforts to confront the virus outside the United States.
The Bill and Melinda Gates Foundation seeks to reduce poverty while expanding access to healthcare, educational opportunities and information technology.
Newsweek reached out to the Gates Foundation for further information. This story will be updated with any response.