Melissa Joan Hart Shares She has COVID, Warns People to 'Do Better' In Emotional Post
Actress Melissa Joan Hart said Wednesday she contracted COVID-19 despite being vaccinated against the virus and encouraged people to "do better" as the virus continues to spread throughout the U.S. and around the world.
"I got COVID. I am vaccinated, and I got COVID," Hart said in a video she posted on Facebook and Instagram. "And it's bad."
The Sabrina the Teenage Witch star said the virus is "weighing on my chest" and making it hard for her to breathe. She said she suspects one of her three children also has the virus and is hoping her other children and her husband do not become infected.
"I just really hope my husband and the other ones don't get it, because if someone has to be taken to the hospital, I can't go with them," she said.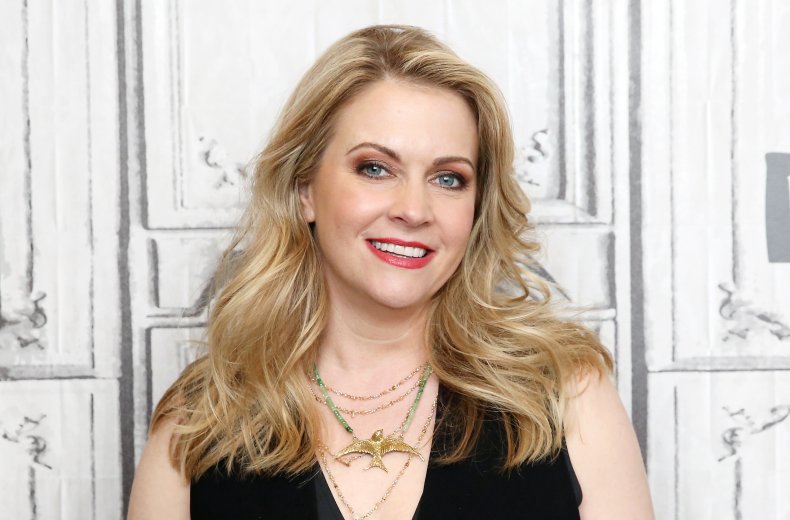 Hart wrote in a message accompanying the video that she was "not posting this to be political or gain pity" and wanted only to "share my journey." She said in the video that she was "mad" she and others grew "a little lazy" over time in taking precautions against the virus' spread.
"We tried, and we took precautions and we cut our exposure by a lot," Hart said. "But we got a little lazy, and I think as a country we got lazy."
Hart added she was also frustrated that not all kids are required to wear masks while at school. Though the U.S. Centers for Disease Control and Prevention (CDC) last month reversed an earlier decision about masks and now recommends people wear them indoors regardless of their vaccination status, decisions about mask mandates are decided by local leaders and vary throughout the country.
Hart said she was "so thankful" her youngest child has worn a mask every day. "Now, if he doesn't get it, I can at least tell him he was a superhero to those in his classroom, because he protected his teacher and his classmates from it," she said.
Hart said she was "scared" and "disappointed."
"I just wish I'd done better," she said. "So I'm asking you guys to do better. Protect your families, protect your kids."
Hart added, "It's not over yet. I hoped it was, but it's not. So stay vigilant and stay safe."
Newsweek reached out to Hart for further comment and will update this article with any response.
More than 166 million people in the U.S. had been fully vaccinated against the virus by early August, according to CDC data. Though confirmed breakthrough cases have thus far been uncommon, The New York Times reported earlier this week that such cases appear to be on the rise.
In response to concerns that vaccinated individuals may become less immune over time, federal health officials on Wednesday recommended booster shots for individuals who have already been vaccinated against COVID-19. The additional shots are expected to be offered to vaccinated individuals starting in late September.