Melissa Lucio's Attorneys Seek to Halt Her Texas Execution
Attorneys for Melissa Lucio, a woman on death row in Texas, have asked a court to withdraw or modify her upcoming execution date, arguing she was wrongfully convicted for the accidental death of her 2-year-old daughter.
Lucio, 53, a Mexican-American woman from the Rio Grande Valley, is scheduled to be executed on April 27.
In a filing on Tuesday, her attorneys said police disregarded forensic and eyewitness evidence pointing to Lucio's daughter, Mariah, having died from a head injury sustained in a fall, and that she was coerced into giving a false confession.
According to the filing, Lucio was moving her family to a new apartment on February 15, 2007, when Mariah fell down a flight of outdoor stairs. The child initially appeared only to have a minor injury but did not wake up from a nap two days later.
The girl had a "mild physical disability" that made her unstable when walking, the filing said, and she had fallen before.
Within hours of her youngest child's death, Lucio was subjected to a "carefully orchestrated and aggressive" interrogation by police, her attorneys said in the filing.
"Police immediately jumped to the conclusion that Mariah had been murdered and never considered medical and scientific evidence that could have established Mariah died after an accidental fall," Vanessa Potkin, one of Lucio's attorneys and the director of special litigation at the Innocence Project, said in a statement provided to Newsweek.
"While pregnant with twins, Melissa was subjected to a five-hour, late-night and aggressive interrogation until, physically and emotionally exhausted, she agreed to say, 'I guess I did it.'"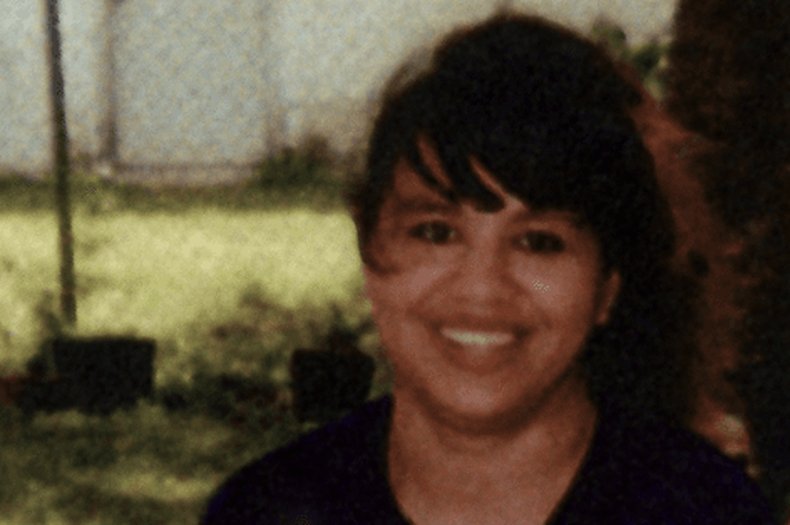 Potkin said Lucio was "especially vulnerable to the police's coercive interrogation tactics" because she had endured a lifetime of sexual abuse and domestic violence. Two adult male relatives began sexually abusing Lucio when she was only six, and she was raped again as a young teenager, according to her attorneys.
She was married at 16 to an abusive alcoholic who abandoned her after she had five children with him. She then had another seven children by her second husband, who beat and repeatedly raped her, they said.
The filing said the prosecution's case rested on the incriminating statement Lucio had given in custody, "knowing there would be conflicting expert testimony" about the cause of Mariah's head injury.
The state never presented evidence that Lucio had abused Mariah or any of her other children, the filing said. It also noted that the trial judge had prohibited testimony from expert witnesses who could have explained how Lucio's past trauma influenced her statement to police.
A federal appeals court later held that Lucio had been denied her constitutional right to present a meaningful defense when this testimony was excluded.
A petition started by the Innocence Project calling for Lucio's execution to be halted has amassed more than 40,000 signatures.
The state's rush to execute a woman with a "strong innocence claim" is alarming, Tivon Schardl, a federal defender who also represents Lucio, said in a statement accompanying the petition.
"Texas tore this family apart through the cruelty and injustice of Melissa's wrongful conviction," Schardl said. "Her children, mother, and siblings have been traumatized by Melissa's arrest, prosecution, and death sentence."
Potkin said the state should withdraw the execution date to allow for a "meaningful review" of Lucio's case.
"There is too much doubt to execute Melissa Lucio. Too many questions remain about the results of the autopsy, the conduct of interrogators, prosecutors, and courts, and Melissa's mental impairments," Potkin said.