Is Ricky Being Catfished By Melissa on '90 Day Fiancé'? 'Who is' Theories Swirl on Reddit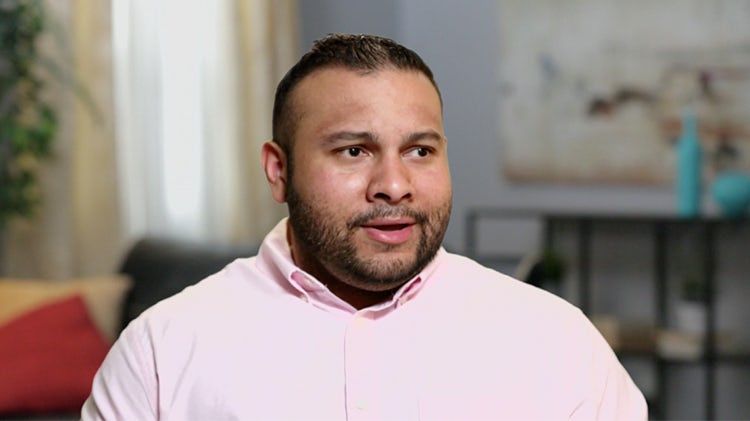 90 Day Fiancé: Before the 90 Days might need Catfish stars Max and Nev stop by. One popular theory on Reddit is that
Two-time divorcee Ricky is being tricked by his Colombian girlfriend, Melissa, who he must through a Latin dating site. Catfishing is when a person on the internet assumes the identity of someone else. In Ricky and Melissa's case, there were multiple instances that made it seem like Melissa might be hiding something about herself.
For one, she refused to video chat or talk on the phone with Ricky. As shown on the MTV dating show, a person acts this way when they're hiding their gender. Redditors also agreed that Melissa, who appears to be an attractive nurse online, might actually be a man. The only communication Ricky has with her is through text message.
The "Who is Melissa" thread was one of the top stories on the 90 Day Fiancé subreddit. The first, as previously mentioned, is that Melissa is male. The second is that she might not be as attractive as her pictures. The third, a joke, is that she's Azan, a participant on Happily Ever After? Lastly, the final theory was that Melissa is one of Ricky's ex-wives. Though it's arguably the most unlikely, it would make for good television.
Redditors aren't the only ones who suspected Melissa might not be telling the Ricky the truth. His friends were suspicious too, especially when they found out that Ricky was sending Melissa—a nurse—money every week.
TLC noted there were some potential problems with Melissa. "Despite the red flags, Ricky is sure Melissa is the love of his life. He just needs to meet her first!" they tweeted July 25.
Even Ricky's 12-year-old daughter cautioned her father that he might be moving too fast. For one, he's not officially divorced from his second wife. Secondly, he planned to propose to Melissa as soon as he got to Colombia.
"I'm traveling halfway across the globe to meet a woman that I met online. Yes, it is crazy," Ricky said in Sunday's episode. "But this could be the love of my life."
To find out if Melissa is the person she claims to be, don't miss 90 Day Fiancé: Before the 90 Days when it airs Sundays at 8 p.m. on TLC!