Is Melissa Real? '90 Day Fiancé' Star Ricky To Finally Meet Possible Catfish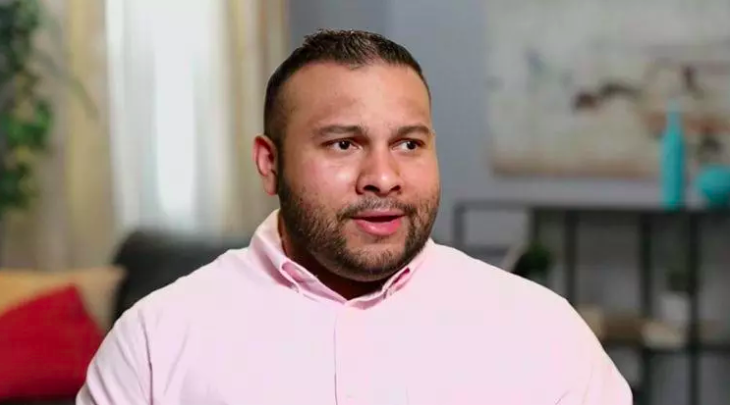 Fans may finally get to find out Sunday if Ricky is meeting the love of his life or if his heart will be broken. Since the new season of 90 Day Fiancé: Before the 90 Days started, viewers have been skeptical that Ricky's Colombian girlfriend is authentic. Especially since he was in Colombia and she didn't come to the restaurant to meet him. Despite the numerous red flags, like how he had never video chatted with her, Ricky still held out hope.
Even in his audition tape, Ricky hinted that Melissa didn't seem as excited about the relationship as he did. "Obviously, man, she is fricken hot," he told TLC. "I'm already in love with her. I'm infatuated. Her personality is awesome. The way we talk, she wants to strive to do something better. She wants to be a nurse."
After he talked about the reasons why he loved Melissa, he started to point out the possible Catfish symptoms. "Ultimately, she has the opportunity to video chat. I'm not sure why she doesn't video chat as often as I wanted to," he said in one part. "I booked a hotel. I'm hoping she could stay with me. I'm not really sure because she's kinda weird in that regard. She's not giving me a solid answer," he added in another.
On last week's episode, Ricky sent Melissa dozens of text messages and told her the name of the restaurant they were slated to meet at but she never answered him. Even after she was 40 minutes later to their dinner, Ricky held out hope that Melissa was coming.
"In my experience, women take a while to get ready," he said. "I bet she'll look hot as hell for me."
At no point during the dinner did Ricky think he might be stood up or be faced with someone who was not Melissa as he expected her to be.
If Melissa isn't who she says she is, there are some popular theories swirling around the internet. One is that Melissa might be male. Another is that she might be one of Ricky's ex-wives impersonating someone else. A third, which is just a joke on Reddit, is that she's Azan, a cast member on the Happily Ever After? spinoff from the 90 Day Fiancé franchise. Lastly, Melissa could just appear different in real life than the pictures she posts online.
To find out what happens with Melissa and Ricky, don't miss Day Fiancé: Before the 90 Days when it airs Sundays at 8 p.m. on TLC!