'Meltdown' on Netflix: How Many Active Nuclear Power Plants Are There in the U.S.?
Meltdown: Three Mile Island is a shocking new documentary on Netflix about the worst nuclear accident on U.S. soil.
The accident at Three Mile Island on March 28, 1979, saw a partial meltdown of the Unit 2 (TMI-2) reactor at the plant, caused by a series of mechanical failures. It came nine years before the tragedy of Chernobyl in 1989 and 32 years before the 2011 Fukushima Daiichi nuclear disaster.
After watching Meltdown: Three Mile Island on Netflix, many viewers will want to know how many active nuclear power plants remain in the U.S.
Newsweek has everything you need to know.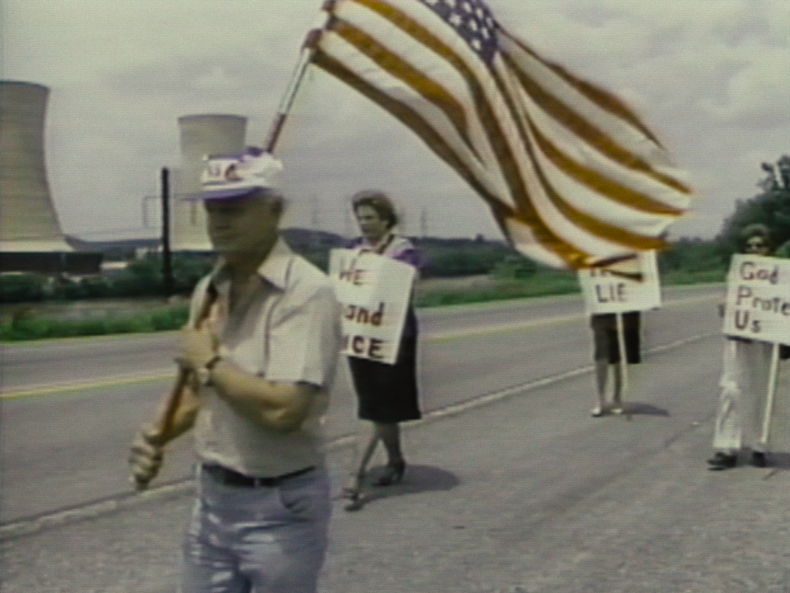 How Many Active Nuclear Power Plants Are There in the U.S.?
Construction on the first U.S. commercial nuclear power plant began at Shippingport, Pennsylvania in 1958, the world's first full-scale atomic electric power plant dedicated to the peaceful use of nuclear energy. It remained in operation until October 1982.
Fast-forward four decades later and, in the U.S. alone, there were 55 commercially operating nuclear power plants at the end of December 2021, the most up to date figure provided by the U.S. Energy Information Administration (EIA)
At these 55 sites, which are spread across 28 states, there are 93 nuclear power reactors in use. Of the currently operating plants, 23 plants have just one reactor, 32 have two and three have three reactors.
The nuclear plants with three operating reactors today are Palo Verde Nuclear Generating Station in Arizona, Browns Ferry Nuclear Power Plant in Alabama, and Oconee Nuclear Station in South Carolina.
The state of Illinois has a total of six Nuclear Power Plants and more reactors than any other state, with a total of 11.
According to World-Nuclear.org,19.7 percent of electricity in the U.S. is generated by nuclear power.
Newsweek has the full list of U.S. States with active Nuclear Power Plants below:
Illinois
Pennsylvania
South Carolina
New York
Alabama
North Carolina
Tennessee
Virginia
New Jersey
Connecticut
Maryland
New Hampshire
Massachusetts
Ohio
Michigan
Wisconsin
Minnesota
Iowa
Nebraska
Kansas
Missouri
Arkansas
Louisiana
Mississippi
Georgia
Florida
Texas
Arizona
California
Washington
Electricity generation from commercial nuclear power plants in the U.S. began in 1958. despite pressure from natural gas and renewable energy, it is still a popular source of electricity generation.
As of November 2021, 23 commercial nuclear power reactors at 19 sites had been shut down and were in various stages of decommissioning.
The process of decommissioning refers to the complete shutdown and dismantlement of a nuclear plant's components, systems, and buildings which often takes decades to complete.
At Three Mile Island today, two separate companies are working to decommission the plant.
The TMI-2 reactor was permanently shut down after the 1979 accident, with the reactor's coolant system drained, the radioactive water decontaminated and evaporated, and the radioactive waste removed to an "appropriate disposal area," according to the NRC. All remaining reactor fuel and debris were shipped to the Department of Energy's Idaho National Laboratory.
TMI-1 was not involved in the 1979 accident but did have its license temporarily suspended. It resumed operations from 1985 through to September 20, 2019, when the unit officially shut down.
According to the NRC, the overall process of decommissioning Three Mile Island will not be complete until 2079. The spent fuel is currently being removed to dry storage, a process expected to be complete by the summer of 2022.
According to Nuclear Engineering International Magazine, the two towers of TMI-1 and TMI-2 are set to come down this year.
Meltdown: Three Mile Island is streaming on Netflix now.