Mystery Surrounds Identity of Three Bodies Found in Melting Glacier on Europe's Highest Mountain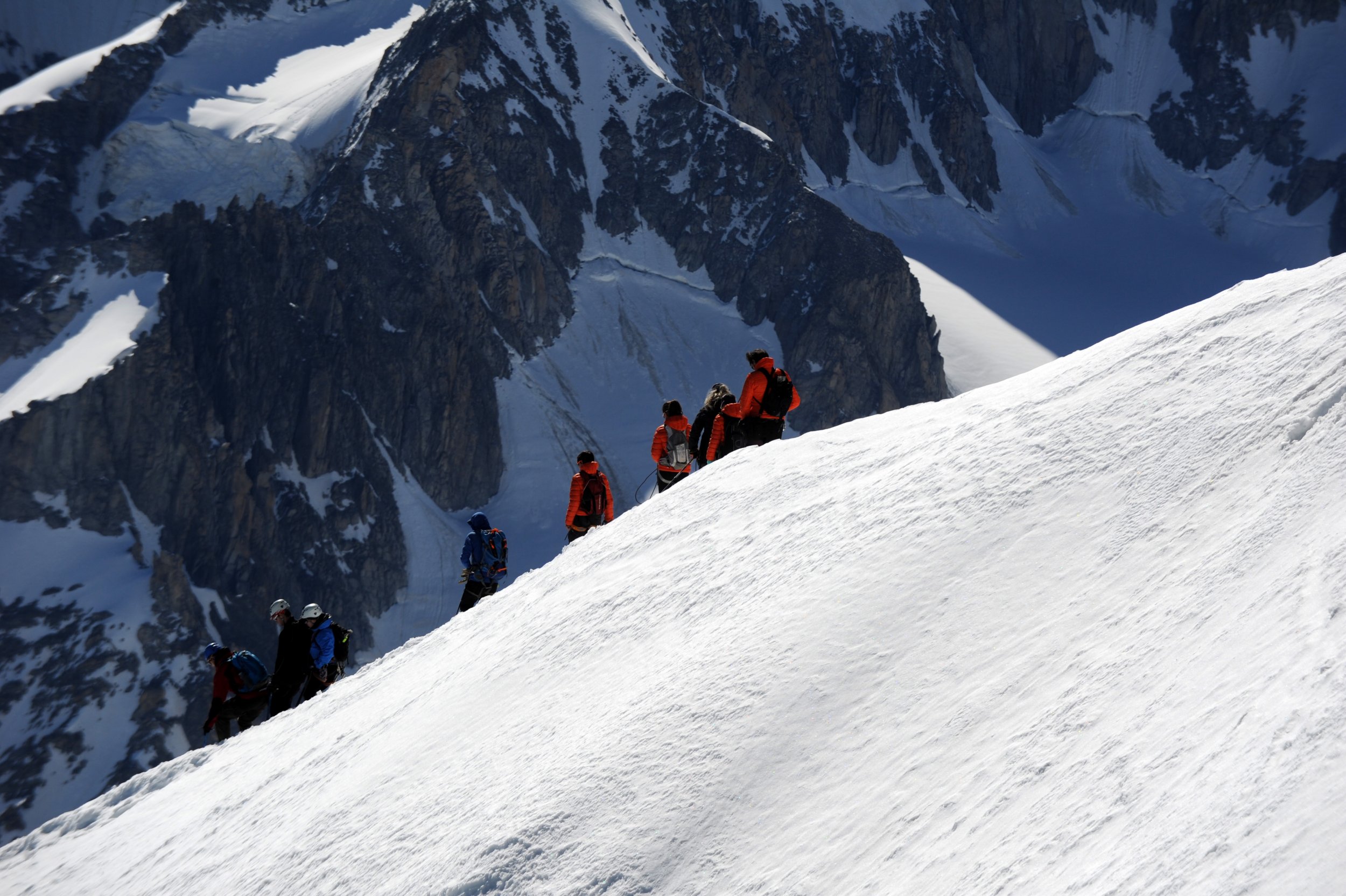 Rescuers are working on the Mont Blanc mountain range to recover three bodies spotted by a French climber on Wednesday.
Mountain rescue teams made up of Italian emergency services are seeking to recover the bodies from a glacier at around 7,800ft in altitude in the area of the Miage mountain peak, an Italian official tells Newsweek. Once recovered, the bodies will be transferred to the town of Courmayeur, in Italy's northwestern region of Valle d'Aosta, for identification.
Adverse weather conditions on Wednesday thwarted the recovery, which resumed early on Thursday under vastly improved conditions.
Little is known about the bodies, their condition or even sex, but a preliminary evaluation suggests they were climbers who went missing in the 1990s. The French climber who spotted the body also found a wallet containing German ID dated from 1995 and belonging to a 23-year-old man, according to the Italian newspaper La Repubblica.
It isn't unusual for the Mont Blanc range, which at approximately 15,780 feet high is Europe's highest mountain located on the border of France and Italy to claim climbers' lives. On Wednesday, a fatal accident occurred in the range when a 59-year-old Italian climber fell to his death from 300ft down the Goûter couloir, which is known among the locals as "death's gorge."
The bodies of two 22-year-old French twin brothers were found in late 2014 near the Miage peak, the same area as where the three bodies were found on Wednesday.
The discovery of people who had disappeared decades earlier has also become more frequent as the Mont Blanc glaciers melt and retreat. The body of a climber was found in the area of the Brenva glacier at the beginning of the month. According to authorities, he died between the late 1970s and early 1980s.
Perhaps the most remarkable recent discovery in the area came in July, when the bodies of two climbers who disappeared 75 years ago were found on the Tsanfleuron glacier in the Swiss mountains. They were identified by their now 79-year-old daughter as Marcelin and Francine Dumoulin, who had gone to tend to their cattle on August 15, 1942, and never came back.