Member of Biden's COVID Advisory Board Says Don't Be 'Surprised When We Hit 200,000 Cases a Day'
A recently named member of Joe Biden's new Coronavirus Advisory Board warned Americans not to be surprised when the U.S. records 200,000 COVID-19 cases a day.
Michael Osterholm, director of the Center for Infectious Disease Research and Policy at the University of Minnesota, appeared on CBS This Morning on Tuesday to speak about the ongoing novel coronavirus pandemic. Osterholm was one of 13 public health experts named to Biden's coronavirus advisory board after his projected presidential victory.
"You know, on Labor Day we were 32,000 cases a day in this country, now we're running in the 120 to 130,000 cases a day," Osterholm said during his appearance. "Do not be at all surprised when we hit 200,000 cases a day."
He added, "We're going to see by far the darkest days of this pandemic between now and next spring when the vaccine becomes available."
Osterholm's comments come as cases of the novel virus continued to surge across the U.S.
On Monday, data from Johns Hopkins University showed the U.S. recording approximately 1 million new cases of the novel virus over the past 10 days, with the U.S. surpassing the 10 million mark for the total number of cases.
Data from Johns Hopkins University also shows the U.S. reporting over 100,000 new cases daily, over the past seven days. According to the tracker, there are currently over 10.1 million COVID-19 cases across the U.S. and at least 238,251 deaths.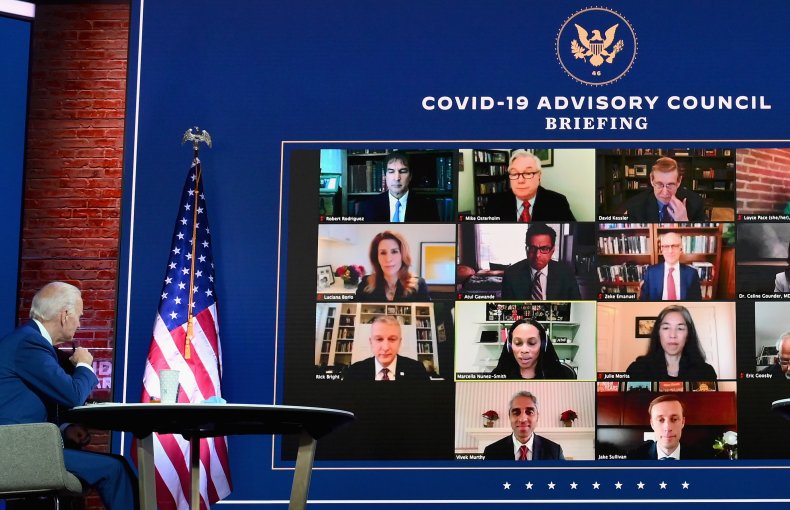 When asked why he believes cases of the novel virus have continued to increase in recent weeks, Osterholm said, "we have a perfect storm coming together."
"We have pandemic fatigue, people who were distancing themselves from others for months who have just decided, you know, 'I'm kind of done with it' even though the virus isn't done with them," he said. "We have a group I call pandemic anger, up to a third of the population who believes this pandemic is still a hoax and it's a politically motivated activity."
Osterholm continued, "Then you pile that all together with indoor air, where basically we're bringing people indoors much more, where we know transmission is enhanced."
Alex Azar, secretary for the Department of Health and Human Services also appeared on CBS This Morning on Tuesday to talk about the recent news of the Pfizer vaccine, who announced that early analysis shows the vaccine is approximately 90 percent effective.
Azar said that Pfizer could begin vaccinating those who are "most vulnerable" by early December.
"Then by the end of January we would have enough for all of our health care workers and first responders," Azar said. "By the end of March to early April, we should have enough for all Americans of not just Pfizer but of course the other vaccines in our portfolio."
Newsweek reached out to the Center for Infectious Disease Research and Policy at the University of Minnesota for comment from Osterholm but did not receive a response in time for publication.