Do Any White House Staffers Want to Speak for Trump? Based on the Sunday Shows, Apparently Not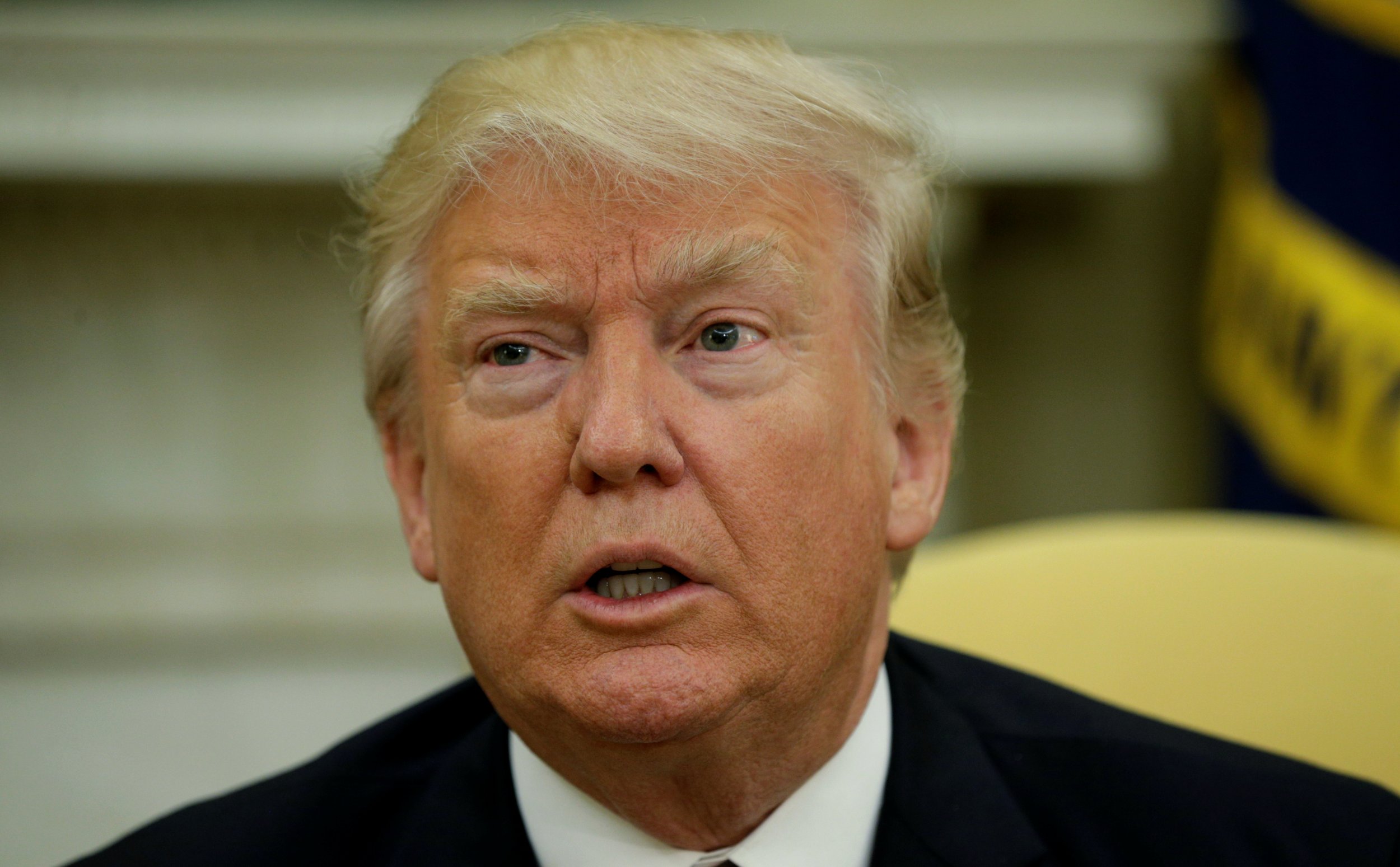 Following a week in politics that left Washington reeling over the ouster of FBI chief James Comey, rumors abound that the Sunday shows struggled to find any White House staff willing to speak for Donald Trump.
The absence of anyone from Trump's administration on the shows' planned lineups was reportedly in spite of producers desperately trying to find someone to feature—with one show reporting White House spokespeople had simply been unreachable in the lead up to Sunday.
Chris Wallace, from Fox News, commented: "We're waiting—just to give you an example—we very much want somebody to represent the president's point of view on Sunday about the Comey firing... They still haven't given us anybody; we can't even reach anybody to ask."
Wallace added the lack of communication within the White House over Comey's firing was an issue that demonstrated Trump's lack of trust in his own people—possibly explaining why there was no one willing to talk through the surprise sacking on the shows.
After several days in which it appeared there would be no presence at all from Trump's representatives, Fox's MediaBuzz confirmed Trump adviser Kellyanne Conway would be on the bill to discuss the previous week in Washington, including Comey's ouster, while U.N. ambassador Nikki Haley is set to appear on ABC's This Week.
The Sunday shows' struggle to book White House spokespeople comes as Trump once again suggested he was mulling removing media briefings from the White House schedule.
The president represented himself in an interview with Jeanine Pirro that aired on Fox News on Saturday evening, in one of the few shows to secure any comment from the White House over the weekend about the previous week's events.
Asked whether he thought it was true his press department could not keep up with him, Trump responded: "Yes."
His suggestion to tackle the problem, he said, was: "We don't have press conferences. We just don't have them. Unless I have them every two weeks and I do it myself. We don't have them—I think it's a good idea… you have a level of hostility that's incredible and it's very unfair."
Trump also praised the personality of embattled White House press secretary Sean Spicer, but did not appear to fully commit to the idea of retaining him over the longer term.
"Sean Spicer, he's a wonderful human being, he's a nice man," Trump said. "he's doing a good job but he gets beat up."
However, when asked whether Spicer would be his press secretary in future, Trump responded with a noncommittal: "Yeah well he's been there from the beginning."