Mystery Memo Roils China-Linked Broadcom's Bid for Sensitive U.S. Contracts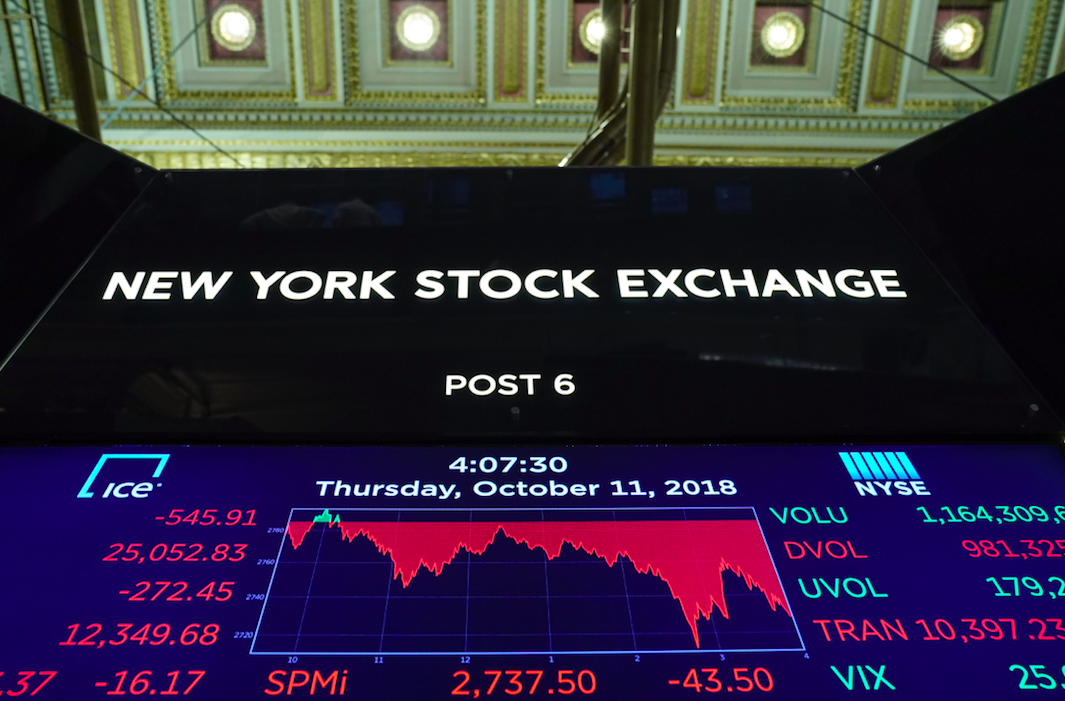 In a year already overloaded with foreign intrigue, the Pentagon is investigating the origins of an apparently fake internal memo imploring the Trump administration to block a major Chinese-connected technology firm's acquisition of an American company that has sensitive contracts with U.S. power plants, financial firms and national security agencies.
The four-page memo, supposedly composed by the Pentagon's Defense Security Service last August 3, was circulated to U.S. media outlets over the past week, including Newsweek. It excoriated a $18.5 billion bid by the formerly Singapore-based Broadcom Limited, Inc, to buy Computer Associates Technologies (known as CA Technologies), which has hardware and software contracts with 60 percent of U.S. power grids and sensitive Pentagon components, such as the Defense Intelligence Agency.
Broadcom and CA Technologies announced in July that that they had reached a deal, which passed U.S. antitrust vetting in August and was approved by CA stockholders last month. But critics say Broadcom is so closely tied to China that it should be investigated as a foreign corporation that poses a threat to U.S. national security.
A former intelligence official with direct knowledge of Broadcom's Chinese business ties, speaking on terms of anonymity, called the bid "a stealth infiltration" of critical U.S. infrastructure, including nuclear power grids, to advance Chinese interests. A Broadcom official did not respond to a request for comment. But a source familiar with the firm's thinking, speaking on condition of anonymity to discuss the sensitive issue, called allegations that Broadcom had connections with China "patently false." The company has no Chinese ownership or board members, he said, and is thus "not under Chinese control."
Earlier this year Broadcom "redomiciled" its headquarters from Singapore to Irvine, California and placed a nearly $19 billion bid on CA Technologies, presenting itself as an American company whose U.S. acquisitions exempt it from review by the federal Committee on Foreign Investment in the United States, or CFIUS. Critics of the deal call it a charade to avoid regulation.
The purported DSS memo detailed the commercial ties of Broadcom to Chinese businesses, evidently from information freely available on the Internet. Sources familiar with the document, written under a DSS letterhead, called it a "clumsy" attempt to affect U.S. policy. Adding to the mystery, one source said the four page document, which had no classified markings, looked as if the perpetrator "didn't care if he got caught."
Broadcom quickly denounced the purported DSS memo as a "fake," based on its inquiry to the Defense Department. A spokeswoman there told Reuters the Pentagon "considered it likely to be fake based on an initial assessment." The Air Force Office of Special Investigations is looking into the case, an intelligence source said on condition of anonymity. The origin of the fake memo should be easy to trace, he said, especially if it was typed on and circulated via a government computer. One possible culprit is an official in the Office of the Director of National Intelligence, or ODNI, who is known for his hawkish views on China, the intelligence source said.
But the source familiar with Broadcom's thinking said the "arbitrage community" had noticed an unusual movement of traders to "short" the stock price of CA Technologies, or bet on its decline, before the fake memo was circulated. "The more credible idea is that somebody did this to make money," he said, "rather than out of ideological or policy considerations." A Bloomberg News report on Thursday reinforced that idea, asking, "Are there traders out there who want shares of CA Inc. to decline?" The answer, it said, was "Yes." Sources also told Bloomberg on Friday that the Justice Department and Securities and Exchange Commission were investigating whether the memo was part of an effort to manipulate the companies' share prices.
Senator Rand Paul of Kentucky, who had quizzed Homeland Security Secretary Kirstjen Nielsen about Broadcom's bid in a Capitol Hill hearing earlier Wednesday, concedes that the memo was probably fake, a congressional source close to Paul said—but not the information in it, which appears to have come from publicly available data. "It's not like the facts about the company aren't publicly known," said the source, who was granted anonymity to discuss the sensitive developments. Nielsen told Paul in the hearing that she couldn't discuss the deal in open session but said she would "be happy to come talk to you about it."
Hours later Paul sent a letter to Treasury Secretary Steven Mnuchin expressing his "concerns" about the Broadcom deal and asking that CFIUS "review the proposed acquisition" of CA Technologies. "Simply because Broadcom recently moved its headquarters to the United States does not mean that it is no longer a Chinese-controlled company…" he wrote. A Treasury Department spokesperson, citing confidentiality on CFIUS-related cases, declined to comment.
The $18.5 billion bid by Broadcom to buy CA Technologies had already drawn scrutiny when it was announced last summer. Broadcom has manufacturing and research ties to the giant Chinese telecom Huawei, which is under investigation by the Justice Department for violating U.S. sanctions on Iran. Earlier this year the White House blocked Broadcom's bid for Qualcomm, a leader in the U.S. semiconductor and wireless industries, over "national security concerns." Rand Paul equated the looming CA Technology deal to the aborted Qualcomm acquisition, because CA's "network systems are deeply embedded in many of our critical infrastructure facilities and national security agencies." He added that "60 percent of U.S. electric companies are serviced by companies using CA systems," including 29 nuclear reactors. Rand's remarks were first reported by Axios.
Broadcom also has close ties to ZTE, a Chinese multinational telecommunications equipment and systems company, which was temporarily banned by the Senate from working with U.S. companies after it was discovered shipping "US-made parts to Iran and North Korea," according to a report by the technology news site Endgadget. The Trump administration, however, announced it would lift the sanctions if ZTE "paid a $1 billion penalty, put $400 million in escrow, installed new directors and embedded a US-selected corporate monitor," Endgadget reported.
In 2017, ZTE paid over $100 million each to Broadcom, Qualcomm, Intel Corp and Texas Instruments for components, a ZTE official told Reuters.
Concerns about the deal follow on a tough October 4 speech by Vice President Mike Pence denouncing China for a variety of sins, including "using political, economic, and military tools, as well as propaganda, to advance its influence and benefit its interests in the United States."
On the same day, Bloomberg Businessweek reported that "China's intelligence services had ordered subcontractors to plant malicious chips in" circuit boards bound for the U.S. "over a two-year period ending in 2015." The affected U.S. companies, including Amazon and Apple, backed by the Department of Homeland Security, denied the report. "At this time we have no reason to doubt the statements from the companies named in the story," a DHS spokesman said.
But Chinese espionage against U.S. targets has been relentless, new data and a slew of court cases over the past two decades reveals. Just this week Dmitri Alperovitch, the co-founder and chief technology officer of cyber firm CrowdStrike, tweeted that "China is back (after a big drop off in activity in 2016) to being the predominant nation-state intrusion threat in terms of volume of activity against Western industry." Beijing's Military Security Service, or MSS, he wrote, "is now their #1 cyber actor."
Experts have long said that far more Chinese spies escape detection here than are caught. But U.S. counterintelligence agencies appear to have recently stepped up their game. The most recent example came just this week, when Yanjun Xu, a senior officer with China's Ministry of State Security (MSS), was lured to Belgium and extradited to the U.S. to face charges of seeking to steal trade secrets from leading aviation firms.
China is also suspected of authoring the 2014 hack of the Office of Personnel Management, in which the files of 22.1 million people, including not just federal employees but their families and friends, were stolen.
"It's a treasure trove of information about everybody who has worked for, tried to work for, or works for the United States government," then-FBI Director James Comey said.
On Wednesday, his successor Christopher Wray testified that China presented a bigger long term intelligence threat to the U.S. than Russia.
"China in many ways represents the broadest, most complicated, most long-term counterintelligence threat we face," affecting every sector of the U.S. economy, the FBI director said. "Russia is in many ways fighting to stay relevant after the fall of the Soviet Union. They're fighting today's fight. China's is fighting tomorrow's fight."
This story has been updated with a report that the Justice Department and the SEC are looking into possible manipulation of the companies' stock prices.