Memorial Day 2015 Photos: Remembering the Dead Across the Globe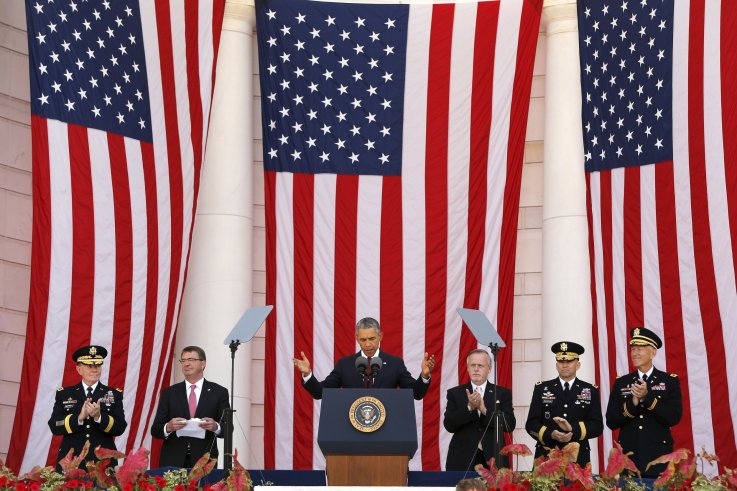 On May 25, Memorial Day, American citizens at home and abroad honor the country's fallen military members. The holiday was first established after the American Civil War as a way for Americans from both sides, North and South, to remember those killed in what is to date the country's most costly war in terms of lives lost. Nearly 620,000 Americans died in the Civil War, almost as much as in all other conflicts combined.
As is customary, President Barack Obama delivered remarks, reminding Americans that this was the first Memorial Day since the end of combat operations in Afghanistan. Led by General John Campbell, the top U.S. commander in Afghanistan, U.S. soldiers still stationed in Kabul remembered their own dead.
Today's holiday also occurs during the 70th anniversary of the Allied victory in Europe to end World War II, commonly called V.E. Day (or Victory in Europe Day).
Sites of special significance on Memorial Day include the World War II Memorial, Korean War Memorial and Vietnam War Memorial in Washington, D.C. Many U.S. citizens flock to Arlington National Cemetery to pay their respects.
Memorial Day is also seen by many as a kick-off to the summer; towns and cities across the country host summer-themed events like bike rides and festivals.