Memorial Day 2019 Parades, Events, Fireworks: National Memorial Day Parade Washington, D.C. Live Stream, Parade Route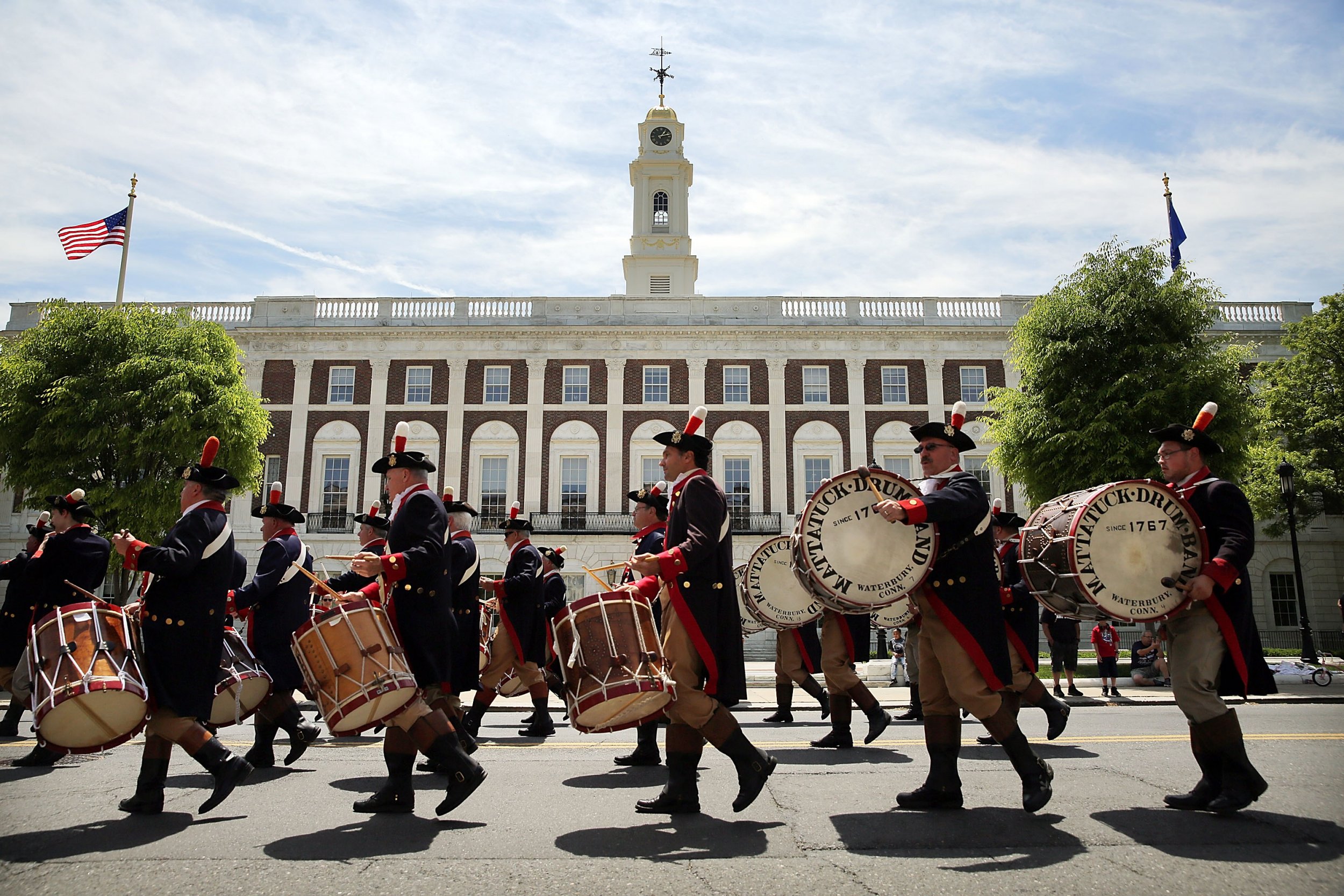 Memorial Day honors those in the armed services who have fallen in American wars, and this year it will take place on May 27. Across the country, Americans will be taking to the streets to watch parades, commemorate at military cemeteries, or head down to their local bar to raise a glass to the fallen.
National Memorial Day Parade
Taking place in the capital, Washington, D.C, on May 27, starting at 2:00 p.m. ET, the National Memorial Day Parade is the nation's largest Memorial Day event, according to its official website. It draws over 250,000 people to the National Mall in the city and is televised to millions nationwide.
According to its website, there will be over 5,000 participants in the parade including both veterans and active duty military, historical re-enactors of the American Civil War, musical performers, and celebrities. With 2019 marking the 75th Anniversary of D-Day, with the parade welcoming as Honorary Grand Marshals dozens of surviving veterans of World War II, including veterans who landed at Normandy, June 6, 1944.
Where Can I Watch The National Memorial Day Parade Live Stream?
The 2019 National Memorial Day Parade can be watched live on the American Veterans Center YouTube channel.
According to Military.com, broadcasts of the parade will be on ABC, CBS, NBC and Fox stations nationwide. It will also be on the American Forces Network.
National Memorial Day Parade Route
The event takes place along Constitution Avenue in Washington, D.C. According to TripSavvy.com, it begins at the corner of Constitution Avenue NW and Seventh Street NW, goes past the National Mall and the White House, and ends at 17th Street NW.
Are there fireworks on Memorial Day?
The National Memorial Day Parade in Washington, D.C. has fireworks, on May 27. Navy Pier, Chicago, is hosting the first of its fireworks displays on May 25, starting at 10:15 p.m.
What Events Are On Memorial Day?
Boston: On Memorial Day, there is an event known as the Garden of Flags. On Boston Common, over 37,000 flags are planted to represent each Massachusetts service members who gave their life defending the country.
New York: Both Queens and Brooklyn hold parades on Memorial Day. Brooklyn starts at 11:00 a.m on 78th Street, and Queens starts at 2:00 p.m. on Jayson Avenue.
Los Angeles: The Canoga Park Memorial Day Parade is similar to the National Memorial Day Parade in that it includes military marching units and live bands. It starts at Sherman Way through to First Baptist Church.
What is the National Moment of Remembrance?
This minute of silence is encouraged across the U.S. as a way to remember the fallen. At 3:00 p.m. local time on Memorial Day, Americans come to a standstill to give 60 seconds for those who gave their lives defending America.