Memorial Day 2019 Quotes: 10 Sayings to Honor Fallen Military Members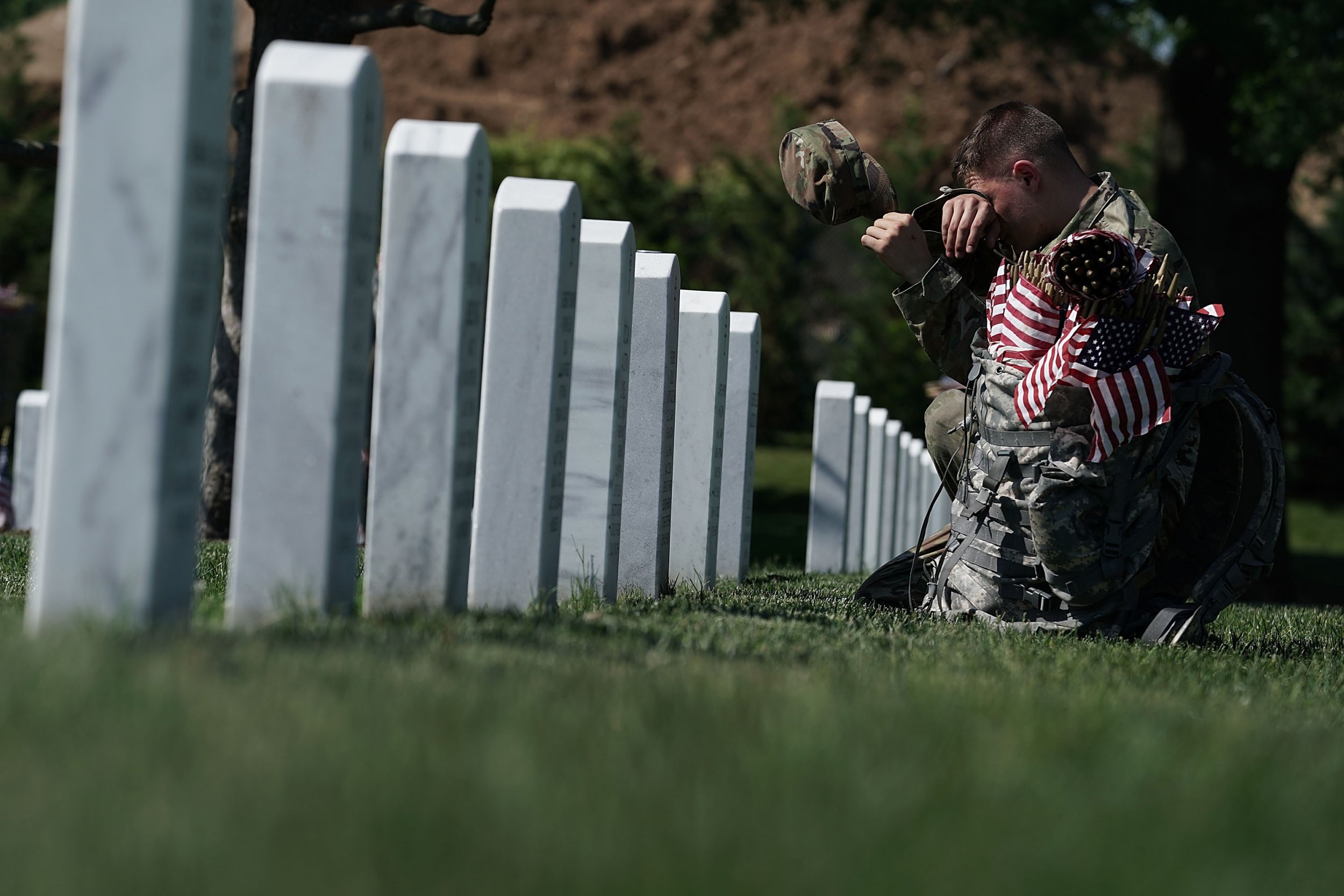 Memorial Day is a time to remember those who perished during their military service and while some visit Arlington National Cemetery to honor the fallen, there are also a number of quotes that commemorate their sacrifice.
Held each year on the last Monday of May, Memorial Day was originally designed to honor the fallen Civil War soldiers. However, it was later expanded to include all branches of the military and all wars.
Since America's founding, high-profile figures from a wealth of industries have acknowledged the sacrifices of hundreds of thousands of military members. The following is a collection of 10 quotes from artists, politicians, military generals and other notable people about what it means for a person to give their life to serve their country.
"And they who for their country die shall fill an honored grave, for glory lights the soldier's tomb, and beauty weeps the brave." –American poet Joseph Rodman Drake
"Those who have long enjoyed such privileges as we enjoy forget in time that men have died to win them." –Former President Franklin D. Roosevelt
"For love of country they accepted death, and thus resolved all doubts, and made immortal their patriotism and their virtue." –Former President James A. Garfield
"I think that God prepared me for Chris's death in some ways, because I've seen other people lose their spouses. I've known for a long time that life isn't fair." -Author and wife of "American Sniper" Chris Kyle, Taya Kyle
"Our nation owes a debt to its fallen heroes that we can never fully repay, but we can honor their sacrifice." –Former President Barack Obama
"Our flag does not fly because the wind moves it. It flies with the last breath of each soldier who died protecting it." –Unknown
"The brave die never, though they sleep in dust: Their courage nerves a thousand living men." –American author Minot J. Savage
"The patriot's blood is the seed of Freedom's tree." -Scottish poet Thomas Campbell
"Liberty is never unalienable; it must be redeemed regularly with the blood of patriots or it always vanishes. Of all the so-called natural human rights that have ever been invented, liberty is least likely to be cheap and is never free of cost." –American author Robert A. Heinlein
"The United States and the freedom for which it stands, the freedom for which they died, must endure and prosper. Their lives remind us that freedom is not bought cheaply. It has a cost; it imposes a burden. And just as they whom we commemorate were willing to sacrifice, so too must we—in a less final, less heroic way -- be willing to give of ourselves." –Former President Ronald Reagan
"It is foolish and wrong to mourn the men who died. Rather we should thank God that such men lived." –General George S. Patton