The Meaning of Memorial Day: Why Do We Celebrate the May Holiday?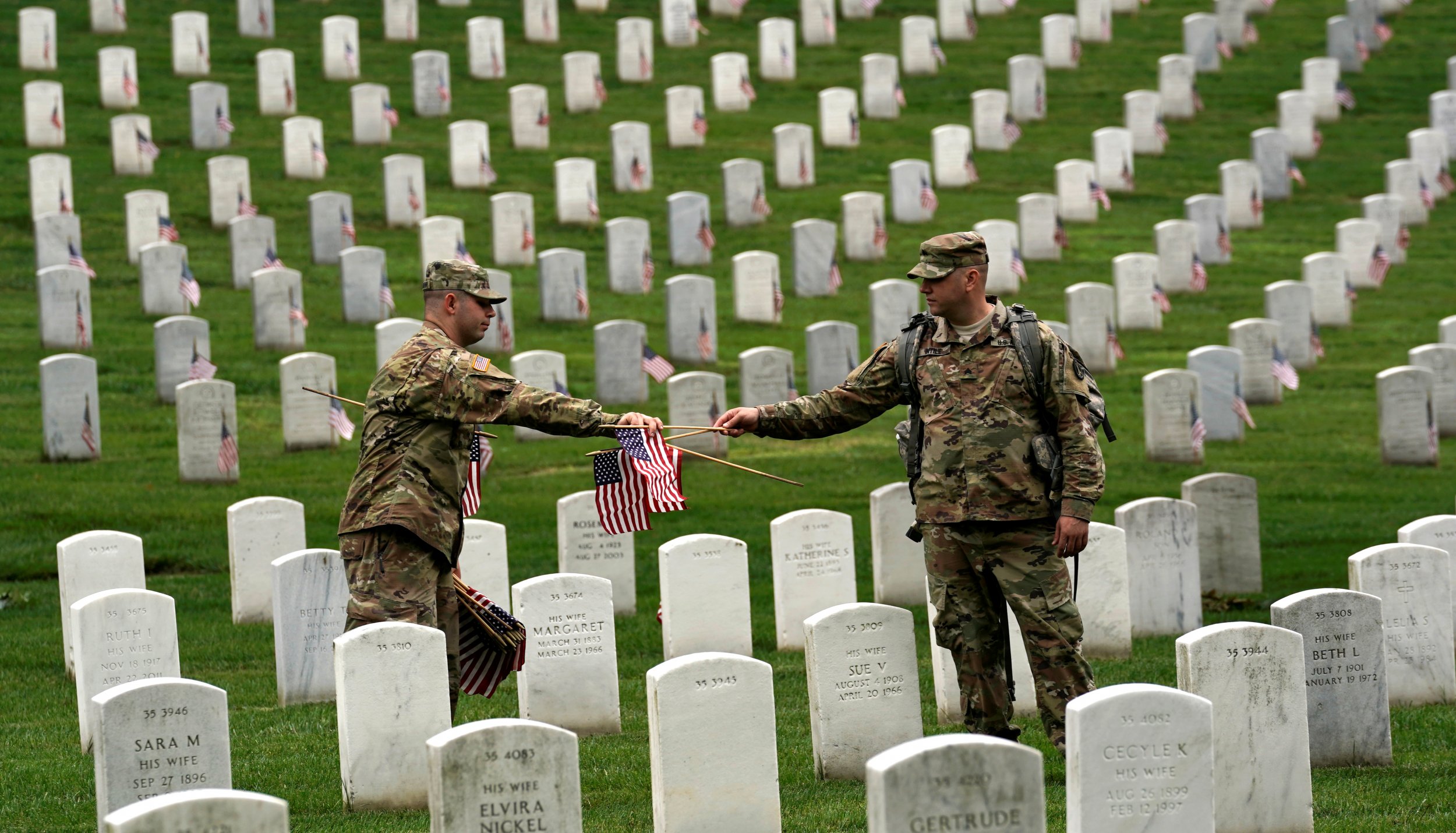 Memorial Day may be the unofficial start of summer, but it's so much more than an excuse for a three-day weekend. It's a U.S. holiday with a lot of history and lasting significance.
Held annually on the last Monday of May, Memorial Day dates back to the Civil War. Who exactly created it and where are unclear, but legend has it that the tradition began in 1864. That's when three women from Boalsburg, Pennsylvania, put flowers on the graves of loved ones who had died in the war, including a young man killed in the Battle of Gettysburg.
By 1865, according to the Library of Congress, people in states such as South Carolina and Mississippi were participating in unofficial ceremonies that preceded Memorial Day. But Waterloo, New York, claims to be the birthplace of the holiday, given that it held what Nelson Rockefeller would later call the "first, formal, complete, well-planned, village-wide observance of a day entirely dedicated to honoring the war dead," in 1866.
The Civil War was the bloodiest conflict in U.S. history. From 1861 to 1865, the war killed roughly 620,000 soldiers. About 51,000 people died in the Battle of Gettysburg alone.
The first national Memorial Day occurred in 1868, but it was called Decoration Day. During that year, May 30 was set aside for "the purpose of strewing with flowers, or otherwise decorating the graves of comrades who died in defense of their country during the late rebellion, and whose bodies now lie in almost every city, village and hamlet churchyard in the land," General John Logan wrote at the time, according to the History Channel.
The name of the holiday was eventually changed, and its scope slowly widened to include all wars. In 1971, it was moved to the last Monday in May.
These days, Memorial Day is celebrated with cookouts and parades, but Americans are encouraged to observe a moment of silence at 3 p.m. This tradition was established in 2000 by then-President Bill Clinton, so people could "remember and reflect on the sacrifices made by so many to provide freedom for all."
The current president, Donald Trump, has already issued his proclamation for this Monday. He is asking that flags be flown at half-staff until noon, and he is recognizing the 100-year anniversary of the U.S. entering World War I.
"Memorial Day is our nation's solemn reminder that freedom is never free. It is a moment of collective reflection on the noble sacrifices of those who gave the last measure of devotion in service of our ideals and in the defense of our nation," he writes. "On this ceremonious day, we remember the fallen, we pray for a lasting peace among nations, and we honor these guardians of our inalienable rights."