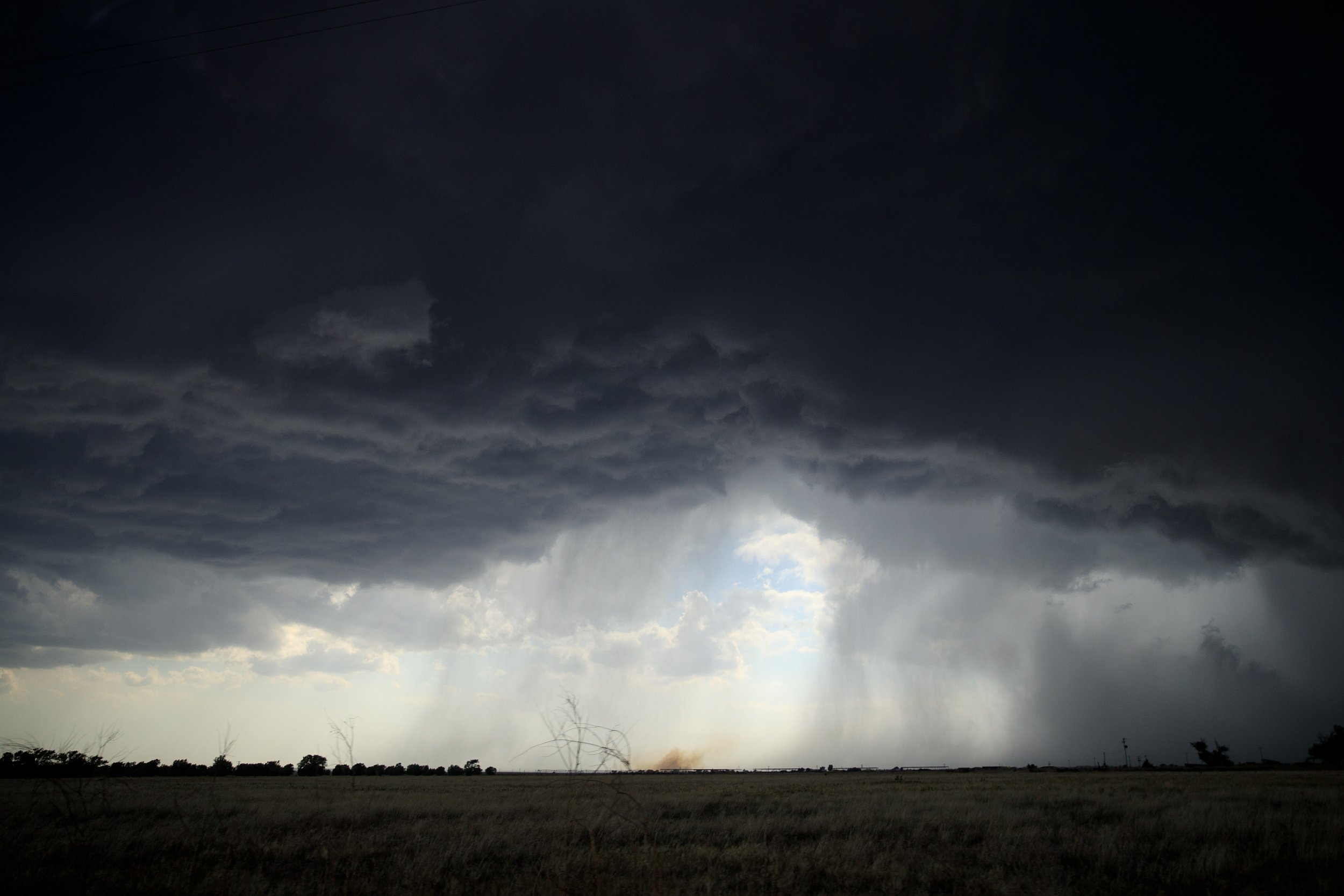 Memorial Day Weekend will vary around the country, with storms expected across the Plains and cool weather in the West, according to the National Weather Service.
For Washington, D.C., where the National Memorial Day Parade will take place on May 27, temperatures will average in the 80s between Saturday and Monday, with showers expected over the weekend. On Memorial Day itself, the National Weather Service has forecast clouds and sunshine, with temperatures nearing 85 degrees.
In Boston, Memorial Day will see temperatures of 75, with some northeasterly winds. New York will also see sunshine, with temperatures similar to Boston's. Los Angeles, like most of the West, will see cooler temperatures of 67 degrees, but with sunshine.
In the Midwest, which has endured tornadoes, flash flooding and thunderstorms throughout the week, the stormy weather will likely continue. The Ntional Weather Service has reported that a "clash of air masses" from the southern Plains to the Ohio Valley will result in bad weather in the general plains area.
Low pressure will also affect the Dakotas and Minnesota through Friday night into the weekend. The Texas Panhandle will see more rainfall, with severe weather conditions, which will reach northern Illinois over the weekend. There will also be flash flooding in the central plains and Midwest during this time, with an "enhanced" risk of severe storms from western Texas to southern Michigan, according to the National Weather Service.
According to the National Weather Service, the storms will die down by Memorial Day in Texas, where it will be mostly sunny, with temperatures of 89 degrees. There will be a south wind of 15 to 20 miles per hour, with gusts as high as 30 miles per hour.
In Oklahoma, thunderstorms will continue throughout the weekend, with temperatures in the 80s. Memorial Day will be partly sunny with temperatures of 84 degrees.
In Chicago, which has received flash-flood warnings, Memorial Day is expected to be a washout, with showers and thunderstorms expected after 2 p.m. local time. Thunderstorms are expected throughout the weekend, and, with the warnings of flash-flooding and hazardous conditions, it's recommended that people try to refrain from driving or venturing out unless it's absolutely necessary.
Temperatures vary across the country, with the Rockies, the Great Basin and California expecting to have below average readings from increased cloud cover. Snow showers are also expected over the weekend for some of the mountain ranges.
According to the National Weather Service, the Deep South and the Carolinas will see record-high temperatures, soaring well into the 90s and "perhaps close to 100 degrees."