Memorial Day is a time to reflect on the sacrifices America's service members have made and to honor those who died serving their country, but it wasn't always called Memorial Day.
Memorial Day's origins are rooted in the post-Civil War era when a group of Union army veterans known as the Grand Army of the Republic sought a way to honor fallen service members. Originally called Decoration Day, it was first celebrated on May 5, 1868, and involved decorating the graves of those who died in the Civil War with flowers.
"We do not know one promise these men made, one pledge they gave, one word they spoke; but we do know they summed up and perfected, by one supreme act, the highest virtues of men and citizens. For love of country they accepted death, and thus resolved all doubts, and made immortal their patriotism and their virtue," former Congressman James Garfield, who would later become president, said in 1868 at Arlington National Cemetery.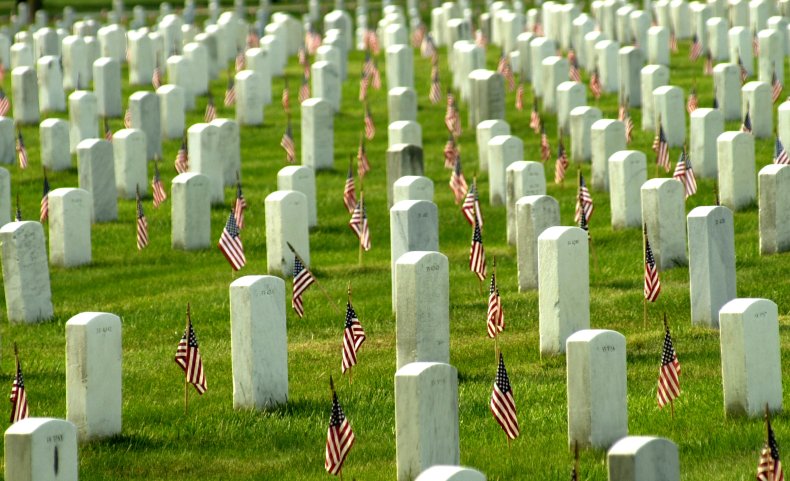 The Grand Army of the Republic wanted the holiday to be celebrated on May 30 each year so as to give the flowers time to bloom nationwide. Congress recognized Decoration Day as a federal holiday in 1938, and for a century it was celebrated on May 30.
Using the name "Memorial Day" for the holiday became more commonplace after World War I and gained traction after World War II. However, the name change wasn't officially recognized by the federal government until 1967.
However, when Congress passed the Uniform Monday Holiday Act in 1968, Memorial Day was moved to the last Monday in May.
In 2010, the American Legion wrote a resolution calling for returning Memorial Day to May 30 so as to make it the somber holiday it was intended to be and not a reason to enjoy a three-day weekend.
"The majority of Americans view Memorial Day as a time for relaxation and leisure recreation rather than as a solemn occasion and a time to reflect and pay tribute to the American servicemen and women who sacrificed their lives in defense of our Nation," the resolution said, according to National Geographic.
Senator Daniel Inouye also tried for years to return Memorial Day to May 30 to no avail. Inouye witnessed the bombing of Pearl Harbor and told NPR before his death that "as soon as the doors were open" for Japanese Americans to serve in the military, "I ran in and volunteered."
In introducing a bill to return Memorial Day to May 30 in 1999, Inouye told Congress that Americans no longer use Memorial Day to honor Americans' sacrifices in combat, but a day to celebrate "the beginning of summer."
"In our effort to accommodate many Americans by making the last Monday in May, Memorial Day, we have lost sight of the significance of this day to our nation," Inouye said.