Memorial Day Weekend: Why are Gas Prices so High? Democrats Blame Trump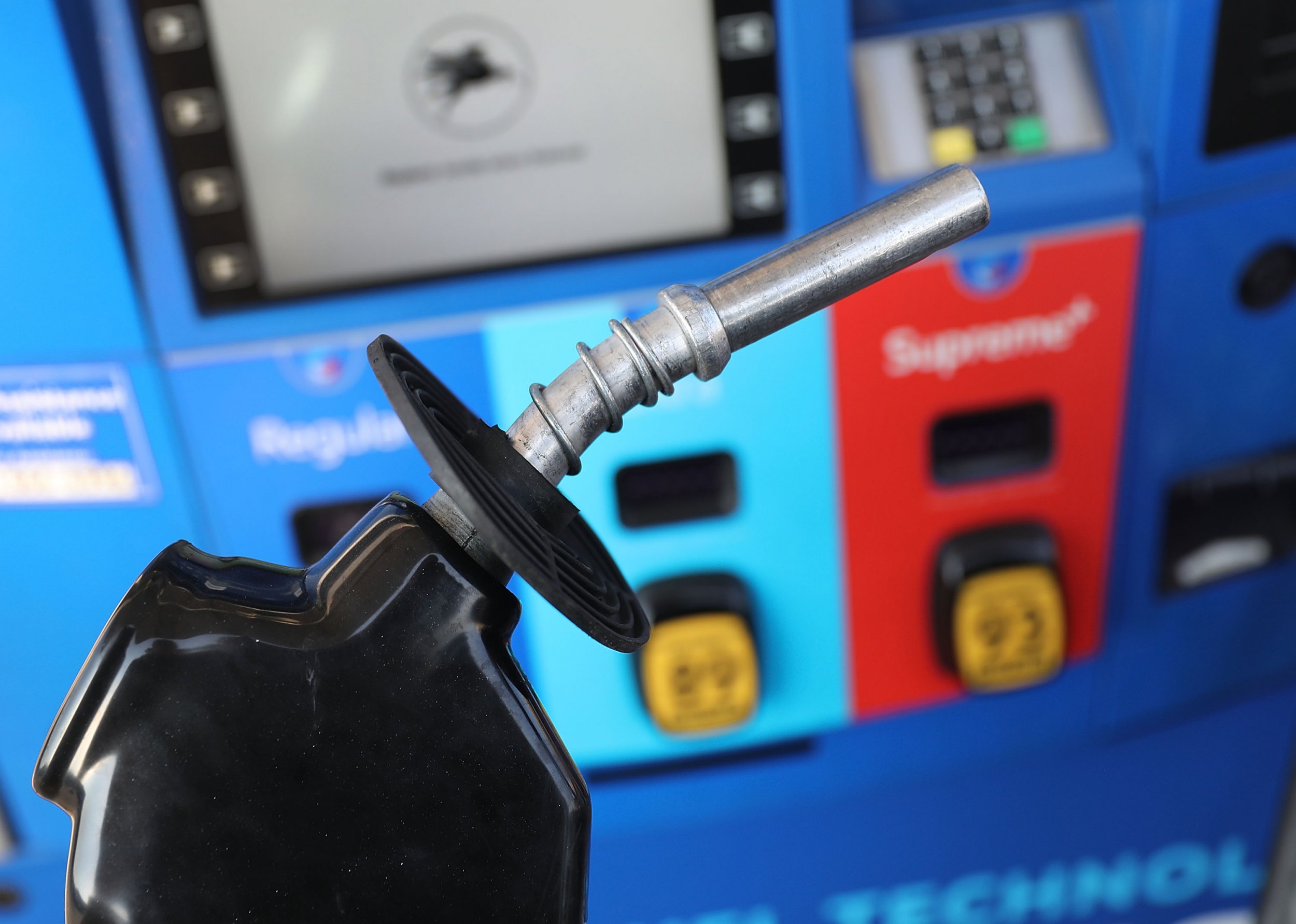 The more than 36 million Americans traveling by car this weekend might experience some sticker shock while refueling. Gas prices are 31 percent higher this Memorial Day weekend than they were last year, and Senate Democrats are blaming President Donald Trump and Republicans.
Democratic Senate Leader Chuck Schumer joined Senators Maria Cantwell and Ed Markey at a press event Wednesday outside of an Exxon Mobil in Washington D.C., which has particularly high prices and has been the backdrop for many Congressional gas price events. Schumer told reporters that "gas prices will roughly cancel out the 2018 consumption boost from the tax cuts." That's right, he said, "whatever meager benefit working families may have seen from Trump's tax scam for the rich has been wiped out by the gas prices that President Trump is responsible for."
Schumer pointed to Republican tax law changes and President Trump's decision to pull out of the Iran nuclear deal as reasons for the rising gas prices. Large corporate tax cuts are allowing gas companies to profit immensely even as the price of crude oil increases, he said, adding that actions regarding Iran will limit the global gas supply.
"It's time for this president to stand up to OPEC on behalf of the forgotten men and women he promised to remember," said Schumer. "He's palling around with the Saudis and the UAE, and all these other oil-rich countries, why doesn't he ask them to lower their prices so that the prices at the pump can be lower?"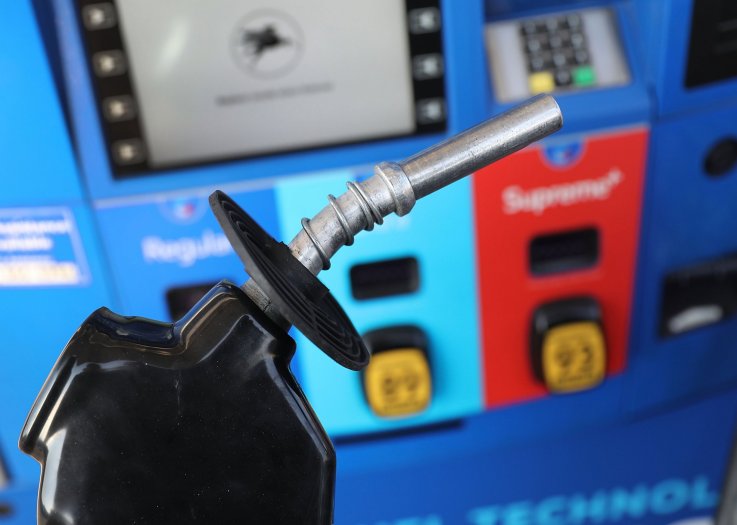 The focus on gas prices is part of a larger Democratic effort to get consumers who are shelling out at the pump to associate high prices with Republicans. The Democratic National Committee sent out an email Wednesday pointing out that "Trump previously claimed he would have 'tremendous power over' higher gas prices, but he has failed to fix them." Gas prices are soaring, they said "and have more than offset the extremely limited benefits Republicans claimed the Trump tax gave to working families."
Still, not all Democrats are onboard with the messaging. Senator Heidi Heitkamp, who faces a tough midterm election in North Dakota this year told CNBC that high crude prices were, "certainly good for North Dakota, and I think that it will help drive domestic production, which I think is a great stabilizer."
President Trump has limited influence on gas prices, and "the influence of the U.S. on an OPEC meeting," as Schumer advocated, "is basically zero," Thomas Cape, senior analyst at Evercore ISI in New York told Bloomberg. Oil prices reached their highest levels in recent years under Democratic President Barack Obama in 2012.
Still, Democrats are hoping that messaging around high gas prices might give them a win with voters this November. "If you look at the benefits of what households are getting from lower [tax] rates, roughly one-third of that is wiped out if these higher gas prices are sustained," Morgan Stanley chief U.S. economist Ellen Zentner told Politico Morning Money's Ben White. "And when we drive down the street, every block we see glaring signs about how much gas costs that day and it's all over the media. The tax cuts were a one-off. It's a one-time level shift in your paycheck that you are not reminded of every day."