Memory Of Jews Killed For Baking Bread Might Be Erased in Poland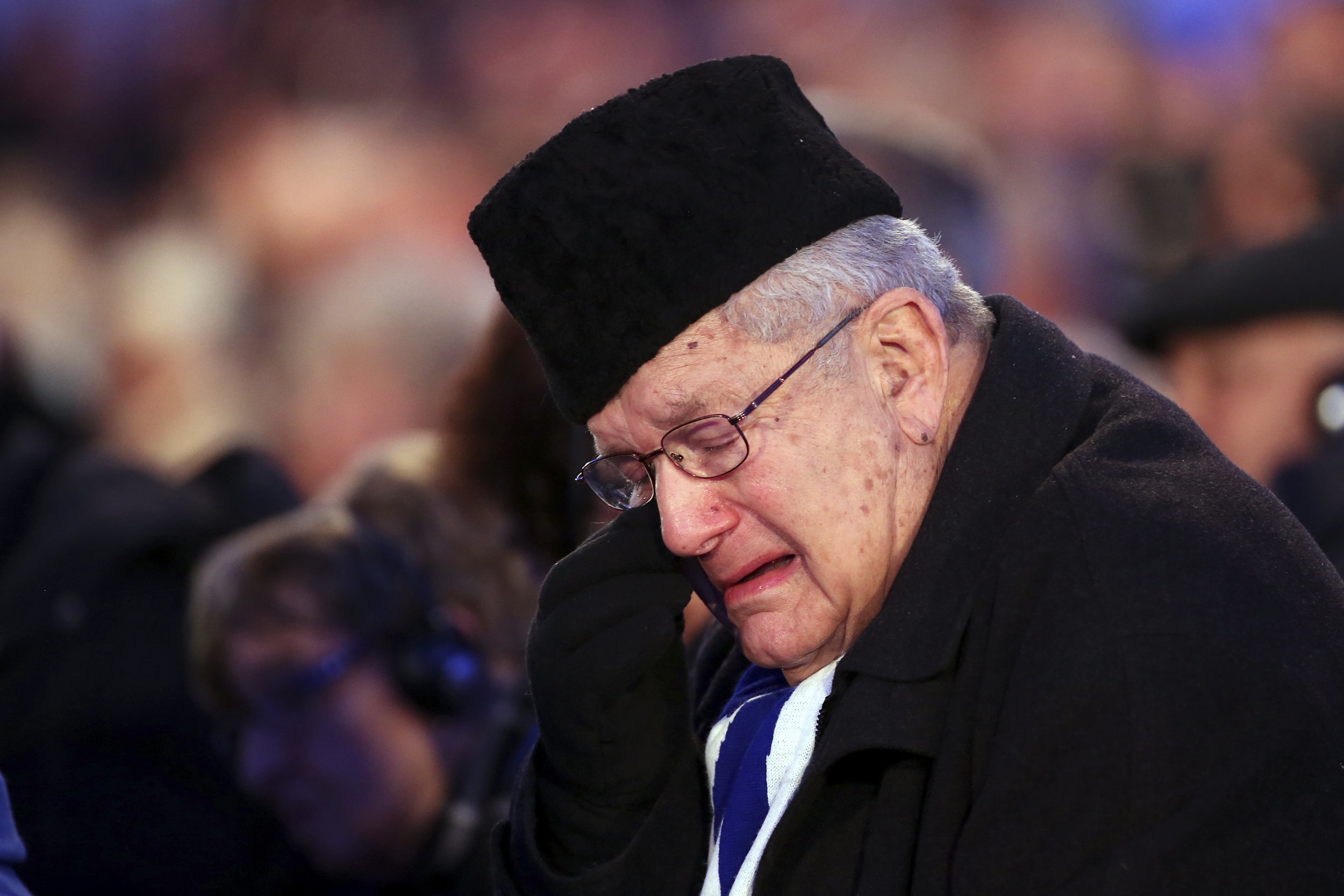 A monument to a group of Jews slaughtered for baking bread in Nazi-occupied Poland might soon be removed, according to local media reports.
The owner of the property where the monument currently stands has asked local officials in the town of Chrzanow for permission to remove it, allegedly because he would like to sell the property. But Poland has seen an uptick in anti-Semitism recently and the removal of a monument to Jewish victims is sensitive.
Jews in the nearby area say the monument is an important part of their heritage, and some type of commemoration should stand there. Discussions are now under way about whether the monument should be replaced with a plaque.
Chrzanow is a small town in southern Poland with a population of around just 40,000, and today there are very few Jews living there. As a result, the mayor of Chrzanow informed the Jewish community in nearby Katowice about the request to remove the monument. Local officials appear to agree that the Jews killed in Chrzanow should be commemorated.
"Poles also have their memorial places abroad and are fighting for them like lions. Therefore, we should respect such places in our area," town councilman Kamil Bogusz told Polish media.
"People who died there were also Polish people," he added.
During World War II, Jewish residents of Chrzanow were re-settled in a ghetto that they were prohibited from leaving. In 1942, Nazis began transporting Chrzanow Jews to their death camp in Auschwitz. That same year, Nazis murdered seven Jews at the site of the monument for baking bread illegally.
"Among the hundreds of cities and towns in Poland where Jews once lived, our town of Chrzanow was one of the important centers of Jewish life. Its Jewish population was saturated with culture and learning, rich in folklore, deeply interspersed in religious life," wrote Solomon Gross in a 1989 article entitled "The Life and Destruction of a Jewish Shtetl."
"The German occupation of Poland, and the complete, disastrous destruction of Polish Jewry that followed, has laid waste the Jewish population of Chrzanow."
Poland has experienced a wave of anti-Semitism recently, and a recent study from the University of Warsaw's Center for Research on Prejudice found that acceptance for anti-Semitic hate speech rose precipitously from 2014 to 2016 compared to previous years. This was especially true among young Poles on the internet.
Earlier this month, 60,000 people marched in Poland's capital to commemorate the country's Independence Day, and many of the attendees carried banners with white supremacist slogans and symbols.