Memphis Basketball Player Karim Sameh Azab Dies of Leukemia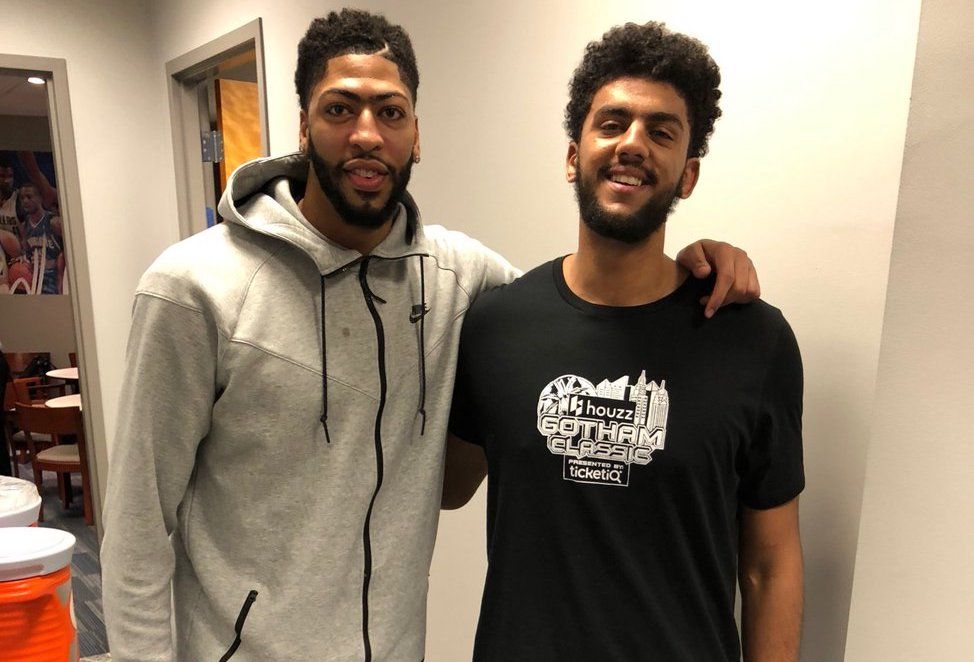 Memphis basketball forward Karim Sameh Azab, 22, died on Thursday after an eight-month battle with leukemia, a UM spokesman confirmed.
Azab announced his diagnosis in April following the 2017-18 NCAA men's basketball season.
Former Memphis coach Tubby Smith revealed to The Commercial Appeal in Memphis that the forward began complaining of discomfort in his shoulder prior to the Tigers' American Athletic Conference tournament run. According to The Commercial Appeal, Smith was informed of his former player's illness after he was fired by Memphis.
Greg Jones, who served as Azab's legal guardian when he arrived in the United States from Giza, Egypt, told The Commercial Appeal that the 22-year-old felt a lump underneath his armpit prior to the conference tournament, which is why he never appeared in any games.
Jones said Azab was officially diagnosed with Stage IV cancer during the weekend of the Final Four last April and was told by doctors that he'd only survive six months had he not began treatment immediately, according to The Commercial Appeal.
The Giza native's parents were with him in Memphis as he underwent treatment in recent months, according to The Commercial Appeal.
"The one thing I will remember most about Karim is his smile, his personality and just how he just embraced life," Jones said Thursday night. "He was a person that never took anything for granted. He always gave 100 percent ... toward everything he did. He didn't have much, but he would give you the shirt off his back if he had to."
Jones hopes that the former basketball player's story will inspire other patients facing a similar situation.
"I hope he will be remembered for just being a gentle giant," Jones said.
The University of Memphis set up a donation page in order to assist Azab's family with medical and other expenses following his initial diagnosis, which was permitted by NCAA rules. The donation page raised more than $12,000 on the player's behalf.
Azab received the Coach Dave Loos MVP Award at the Tennessee Coaches vs. Cancer Tip-Off Reception in Nashville for his cancer battle two months ago.
"The University of Memphis is deeply saddened by the passing of Karim Azab," University of Memphis President M. David Rudd said in a news release. "It is never easy when someone so young has their life cut short. Karim showed great courage battling with tremendous fight and determination. He was proud of being a Tiger, and Karim will be missed immensely. Our thoughts are with his family, as well as his friends, teammates and fellow UofM students, faculty and staff. The spirit of Karim will never be forgotten at the University of Memphis."
The 6-foot-10 forward averagd one point per game during 15 appearances as a sophomore in 2017-18 after being ineligible as a freshman due to NCAA clearinghouse issues.