Tennessee Woman Comes Home to Find Intruder in Her Clothes, Making Dinner and Drinking Her Wine
A Tennessee woman returned home Tuesday night to find a stranger had broken into her house and put on her clothing.
The unnamed victim, who lived on the 2400 block of Rammsses Avenue in Frayser in North Memphis, told authorities the intruder really made themselves comfortable: In addition to raiding her wardrobe, they cooked themselves dinner and drank a bottle of the her wine.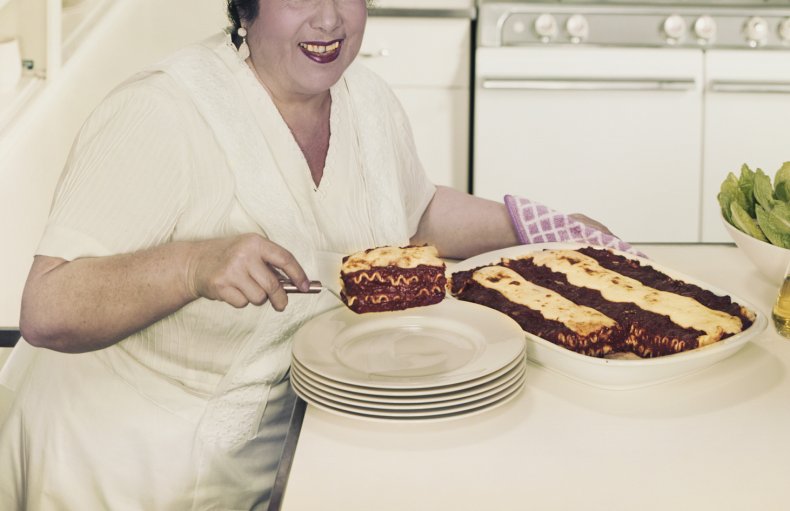 The suspect, Lanesia Lee, was still in the house when officers from the Memphis Police Department arrived. Lee, 41, was arrested and brought to the precinct house for questioning. She has been charged with burglary and is in custody awaiting trial, reports WREG Channel 3.
The victim told police she never met Lee not gave her permission to enter her residence.
As odd as the encounter sounds, it's not the first time a burglar has made themselves at home: Earlier this month, an Oregon couple returned to their new house to discover someone had drank a cup of coffee and taken bites out of their cupcakes. The couple also found a bottles of cider, some ceremonial knives and a Mac Book Pro that didn't belong to them—as well as a cat wearing a t-shirt.
Police actually found the suspect still hiding in a crawlspace in the house.
"Sure enough, he walks out. He's wearing my fiance's onesie, covered in dirt," homeowner Timothy Smith told KPTV.
Also in July, an intruder broke into a Catholic church in northern California and ate a plate of tamales. "It looked like he had himself a nice breakfast," said Leonel Martinez, a columnist for The Bakersfield Californian. "He stole some candy and juice, too. I guess he even had himself a nice nap."
In June, a Frankfort, Kentucky, man pleaded not guilty to charges that he broke into a tattoo parlor and polished of some food and a bottle of top-shelf bourbon before falling asleep.
And in 2017, a burglar in Glasgow, Scotland, passed out covered in Doritos and a half-eaten pie. The suspect was eventually discovered by the homeowners, who called the police.
Some intruders actually leave their marks better than they found them: In May, a Massachusetts father discovered an intruder had broken in and cleaned his house.
"It was terrifying just to know someone was in your house," Nate Roman told WCVB. "They scrubbed everything down, did the shower, did the toilet. Nothing has been taken, other than just being rearranged, cleaned, put away and put straight."
The perpetrator also made the beds, organized Roman's children's toys and left toilet paper shaped like origami roses in the bathroom. Roman's son's room, which was messy that morning, was "immaculate" and smelled of cleaning products.
Oddly, the kitchen was the only room in the house left untouched.