Manchester United: José Mourinho Set to Lose Memphis Depay to Serie A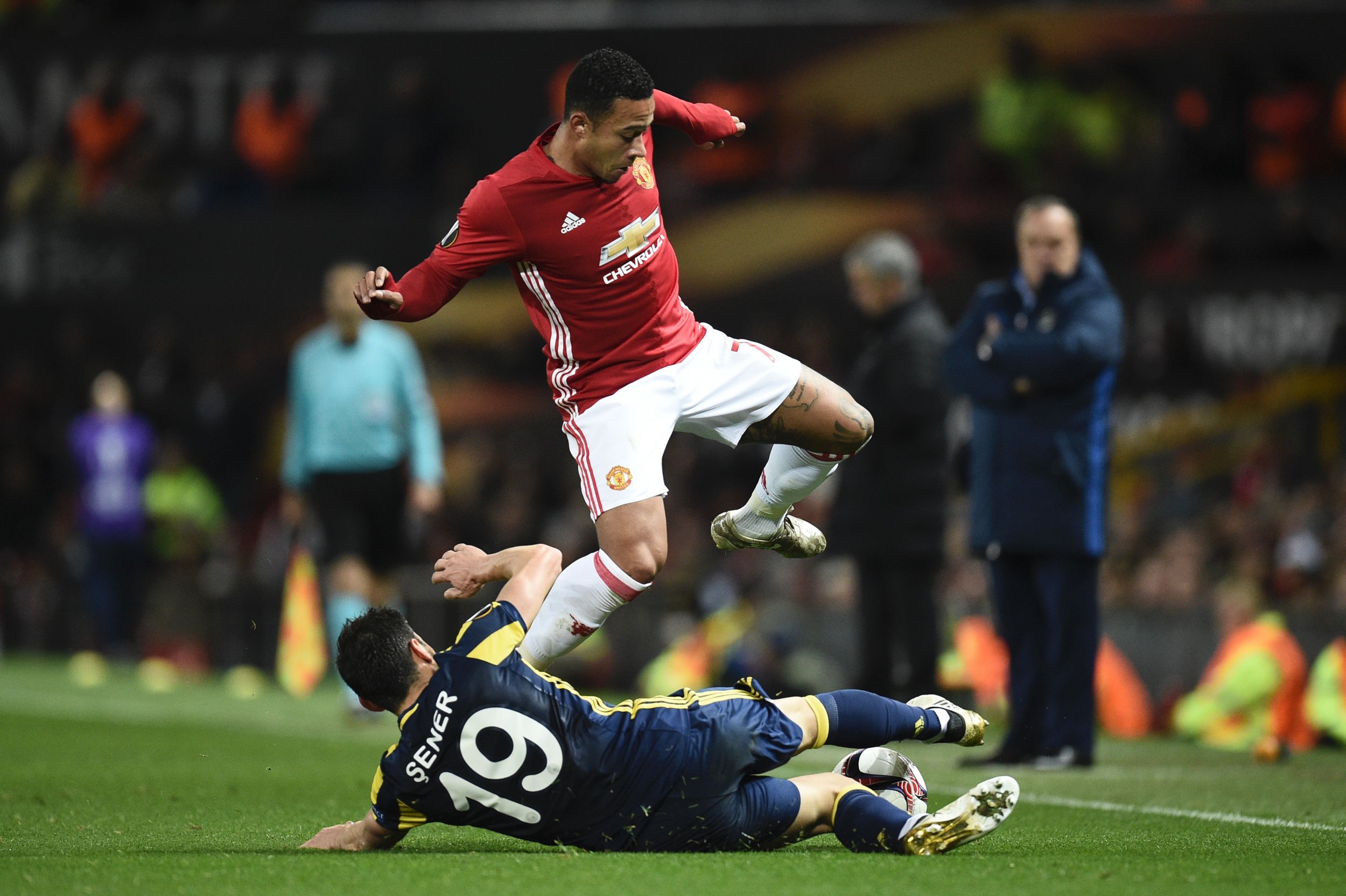 Time may be running out for Memphis Depay to prove himself at Manchester United.
The Dutch winger's career at Old Trafford has progressed fitfully, with moments of promise since his transfer in the summer of 2015, balanced out by frustration, from coaches and supporters, that he cannot make full use of his undoubted talent.
Now it seems José Mourinho has run out of patience with the 22-year-old. According to Calciomercato.com and backed up by Italian newspaper Corriere della Serra, Serie A side Roma is prepared to end Depay's unhappy year at United with a loan move for the winger. AC Milan and Lille, in France, have also been mentioned as potential destinations for Depay.
The reported interest levels from across Europe show that Depay is still held in high regard. United has a talented player on its books—the key, as with any player, is to find a way of squeezing the best out of him. Manifestly, that has not happened so far.
The idea of a loan move is also intriguing. United may be frustrated with Depay, but as yet there appears no desire to sever ties completely. In the case of a permanent deal, the club would want to recoup something close to the £26 million ($31.6 million) it paid for him from PSV Eindhoven.
Perhaps an impressive loan spell could leave a glimmer of hope for Depay's United career. Almost certainly it is Depay's last chance to prove to Mourinho that he belongs at Old Trafford.