Memphis Grizzlies Star Ja Morant Given New Nickname Amid Gun Scandal
Memphis Grizzlies star Ja Morant has been suspended for at least two games by the NBA as the league continues to investigate claims that he brought a gun onto team premises.
The suspension, which was given after the Grizzlies point guard appeared to brandish a gun at a nightclub in the Denver area, in a video shared on social media following a game against the Nuggets.
Police had also launched an investigation into the claims that Morant took the gun into the Grizzlies's plane, bus and locker room, but the Glendale, Colorado police department announced on Wednesday that no charges will be brought against the NBA All-Star player, stating: "There was not enough available evidence to charge anyone with a crime."
The current collective bargaining agreement between the NBA and NBPA states explicitly that a player is prohibited from carrying a firearm while traveling on any league-related business and while the police have not brought charges, the internet has been filled with jokes at Morant's expense.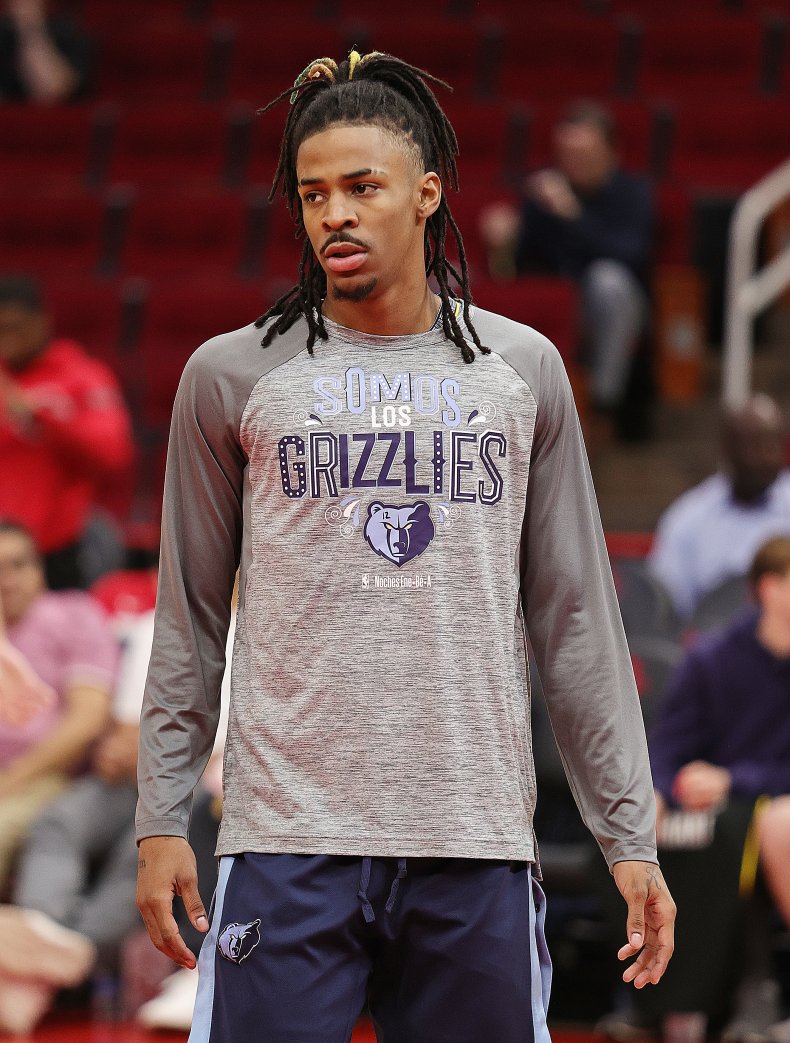 This follows claims in the Washington Post that a 17-year-old had told detectives from the Shelby County Sheriff's Office that Morant had hit him "12 to 13 times," and that his friend had struck him a further "four to five times."
The teen also claimed that after the fight, which he said happened after he accidentally threw a basketball into the face of Morant, that the NBA star re-emerged with a gun clearly visible in his waistband and that he had his hand on the firearm.
The Grizzlies star has now earned the nickname "Ja Warrant" on social media after his run-ins with law enforcement in recent weeks and it was going down a storm on Twitter.
One user commented: "Ja Warrant might be the funniest NBA nickname of all time"
While another shared a clip of two people laughing hard, with the caption: "not y'all calling him ja warrant 😭😭😭"
Another shared a clip from 90s sitcom The Fresh Prince of Bel Air, with Uncle Phil in a defiant mood, with the caption: "New team rules, we don't go out to clubs, we don't drink, we behave guys, we are professionals..."
While another joked: "They callin him Ja Warrant now OMG lmaoooooo"
The NBA star faces more than the original two games suspension and a hefty fine if it is proved to be true that he did bring a gun onto team premises.
In Article 35(d) from the NBA constitution, it states: "The Commissioner shall have the power to suspend for a definite or indefinite period, or to impose a fine not exceeding $1,000,000, or inflict both such suspension and fine upon any person who, in his opinion, shall have been guilty of conduct prejudicial or detrimental to the Association."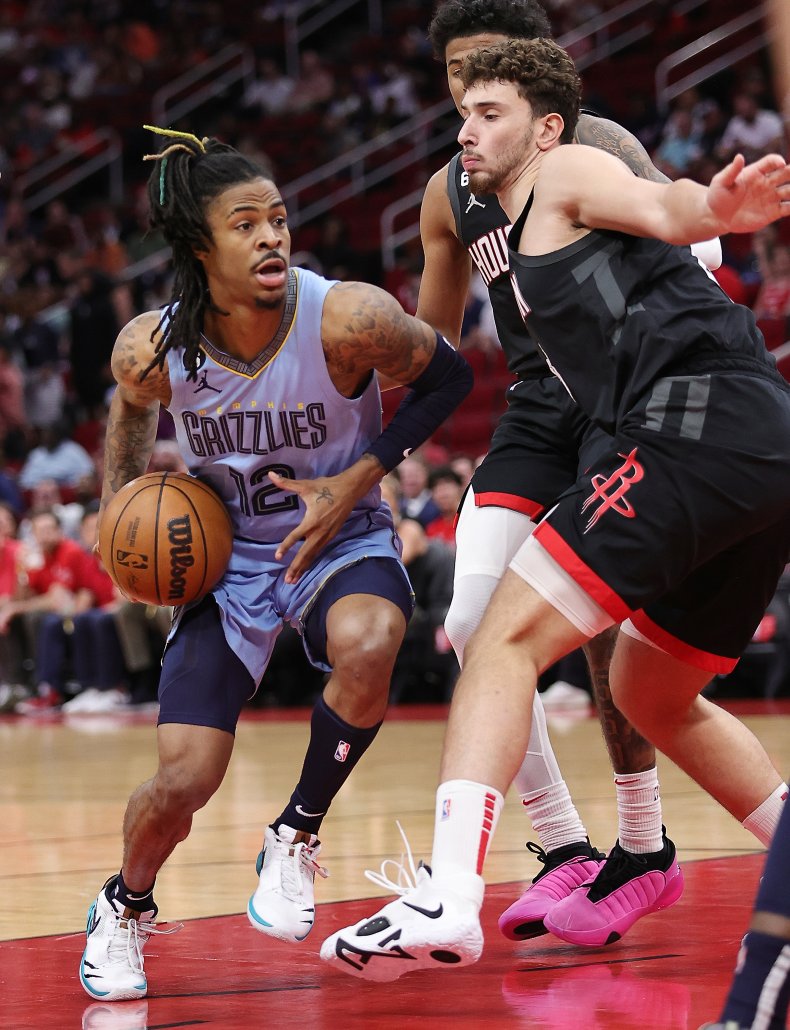 There is currently no established suspension length for a situation like this, so it will be at commissioner Adam Silver's discretion what punishment Morant could receive.
After his two-game suspension was confirmed, Morant issued a statement through the Grizzlies, in which he apologized for his behavior and vowed to get help.
He said in the statement: "I take full responsibility for my actions last night. I'm sorry to my family, teammates, coaches, fans, partners, the city of Memphis and the entire Grizzlies organization for letting you down.
"I'm going to take some time away to get help and work on learning better methods of dealing with stress and my overall well-being."
Do you have a tip on a sports story that Newsweek should be covering? Do you have a question about the NBA? Let us know via entertainment@newsweek.com.