Clerk Allegedly Locked Customer Inside Convenience Store, Fired Pistol, Police Say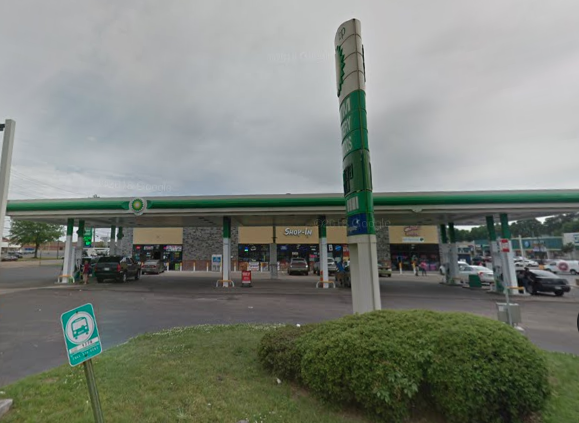 A Memphis convenience store clerk was arrested and hauled off to jail after allegedly shooting at a patron for venturing into the business before sunrise.
The customer was inside the Shop-In convenience store at around 5 a.m. on Friday, according to a Memphis Police Department Affidavit of Complaint reviewed by Newsweek.
The customer, whom Newsweek is not naming, told responding officers in the report that he was inside the store when 19-year-old clerk Tariq Deek went ballistic, shouting "Get the f*** out of my store, you're not supposed to be here!"
The affidavit said that Deek followed the tongue lashing with lethal force.
The clerk allegedly locked the man in the Shop-In and then drew a Glock Semi-automatic pistol from behind the counter, cocked it and fired a single shot in the direction of the cowering man, according to the affidavit.
While the bullet missed the man, police said they found a single shell casing lying on the floor by the checkout register.
Surveillance video footage reviewed by investigators showed Deek allegedly aiming in the man's "direction" and also "putting his foot" on the customer's back "while he was crouched down at the door of the business," according to the affidavit.
While Deek remained mum after he was read his Miranda Rights, a witness at a nearby business, according to the affidavit, confirmed that he saw Deek "fire the handgun" at the customer.
Deek was arrested and later booked on a felony of aggravated assault and a misdemeanor for unlawful possession of a weapon after the clerk couldn't produce a "valid handgun permit" to officers, the affidavit states.
The clerk was arraigned later that day and quickly released after posting a $25,000 surety bond, court records show. He's due back in court on January 16.
A clerk, who answered the phone at the Shop-In on Tuesday, told Newsweek that he was a new hire and was clueless about Deek or last week's near-death Glock-firing incident.
"I have no idea about it," the clerk, who refused to give his name, said. "I just got the job."