Memphis Police Officer Arrested for Allegedly Assaulting a Woman Over a Hot Dog
A Memphis police officer has been arrested after he allegedly assaulted a woman during a dispute over a hotdog.
Officer Ralph Confer 47, is accused of leaving a medical technician with several minor injuries following an altercation they had at the Regional One Medical Center on September 20.
According to an affidavit seen by WMC, the woman was on shift when she went to a police holding area of the hospital to borrow some equipment. After she was buzzed in, she noticed the officers were having a cookout.
The woman then asked a police holding employee if she could have a hotdog, to which he said yes. Confer then allegedly told her that she couldn't have one.
Newsweek subscription offers >
The woman then left the holding area but returned a short while later. She asked another employee if she could have a hot dog. After she was told again that she could, she went into the break room get herself one.
Confer is alleged to have followed her into the room to tell her she wasn't allowed one and slapped the hot dog out of her hand.
Confer told the medical technician to leave out the back door, which she said she couldn't and had to leave via the front.
Confer is accused of then trying to force her out the back door, causing her to hit her head on the cabinets in the break room.
Newsweek subscription offers >
He is then alleged to have thrown her on the ground and placed her in handcuffs before putting her in a holding cell. The alleged victim told police at no point did Confer say she was under arrest or explain any charges to her.
She later sought medical treatment after suffering a hematoma to the top of her head, as well as bruising to her biceps and shins.
Confer was later charged with assault. He was also relieved of his duties with pay pending the outcome of an investigation.
Online records show he is due in court on October 31 to face the charge.
In a statement to Fox 13, Regional One said: "We fully support the employee and encouraged the individual to file a police report. Which, as you know, she did.
"We are hopeful the Memphis Police Department is addressing this issue, but information about the complaint and how the situation is being handled within the police department will need to be obtained from them.
"Our break rooms are like any other employee breakroom at any company. The spaces are intended to provide a place where employees can have respite, and of course food is permitted. This will remain to be the case."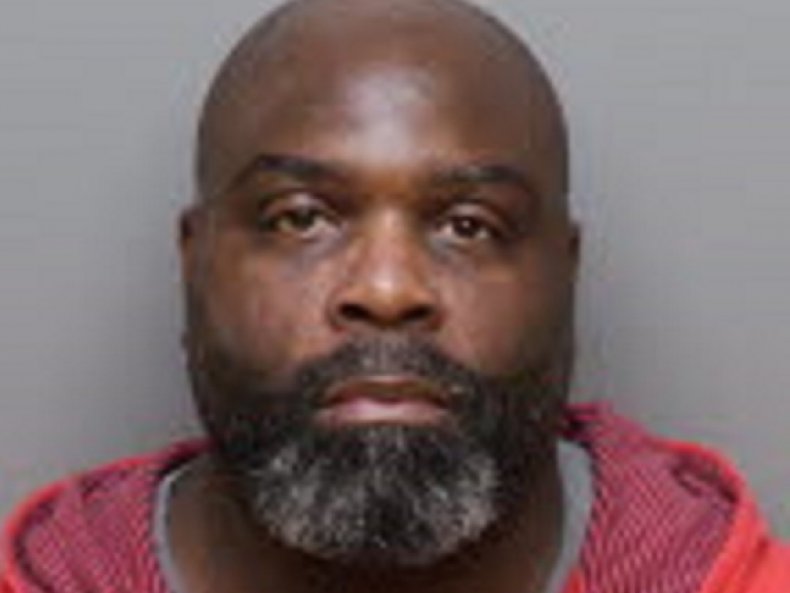 Memphis Police Officer Arrested for Allegedly Assaulting a Woman Over a Hot Dog | U.S.