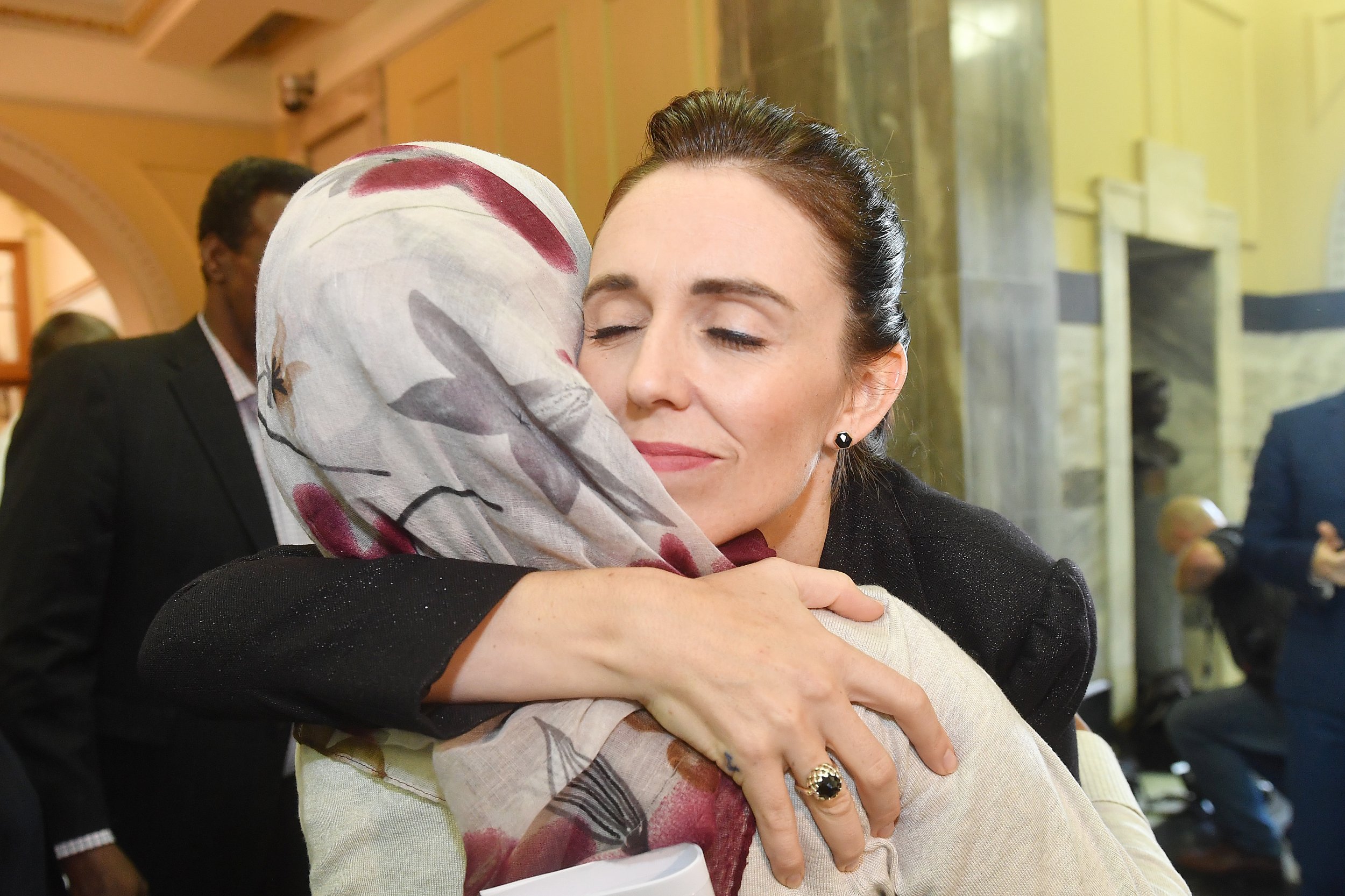 Men and women were encouraged to wear headscarves on Friday as a way to show their support for the victims of the Christchurch mosque attacks.
The Headscarf for Harmony movement is the idea of Thaya Ashman, a medical doctor from Auckland, New Zealand, who once worked in Afghanistan.
Ashman said she was compelled to act after she heard of a frightened woman hiding at home, too scared to go out because she thought her headscarf might make her a target.
The doctor told Newshub that everyone is encouraged to take part and that any color scarf, worn on the head or shoulders, is welcome.
"It's a simple invitation to the whole of New Zealand to show our support, but also to recognize our grief as New Zealanders," she said.
Prime Minister Jacinda Ardern was widely praised for wearing a black scarf in her public appearances in the aftermath of the country's worst terror attack.
"It's choosing to move toward each other, to recognize our similarities, to not actively look for difference but to actively look to live in harmony together," Ashman added.
Ikhlaq Kashkari, the president of the New Zealand Muslim Association, called it a "wonderful idea."
In a statement to Newsweek, Kashkari said, "Mere words cannot express how grateful and thankful we are for all of the outpourings of love, compassion and support we have had since the atrocities suffered in Christchurch last week.
"We are incredibly grateful for all of this support and hope that we will continue to stand together as a nation to prevent these atrocities even happening again on our shores."
Two minutes of silence will also be held on Friday at Hagley Park, in Christchurch, opposite the Masjid Al Noor mosque, where most of the 50 victims were killed in New Zealand's worst-ever terror attack.
The moments of silence will follow a call to prayer, which will be broadcast at 1:30 p.m. local time on all free-to-air TV and radio stations in the country. The Muslim community will then pray from 1:34 p.m. until about 2:00 p.m., during which time the crowd will be asked to remain quiet.
The prime minister, along with community leaders and foreign dignitaries will join the event, Stuff reported.
Ardern also announced New Zealand would ban military-style weapons and parts that allow other guns to be converted.
Ardern said the new legislation would be in place by April 11, saying, "Our history changed forever. Now, our laws will too."