Men Arrested in 1996 Kristin Smart Case Investigated by True Crime Podcast
A true-crime podcast has been credited with providing valuable information in a missing person case from the 1990s after two men were arrested.
Kristin Smart, 19, of Stockton, California, went missing in May 1996 after returning to her dorm at California Polytechnic State University campus in San Luis Obispo.
The case received widespread attention from Chris Lambert's Your Own Backyard podcast dedicated to investigating Smart's disappearance, which he began in September 2019.
The last person who was thought to have seen Smart alive was Paul Flores, 44, who was also a freshman at the time, when he offered to walk Smart back to her dorm. Since Smart's disappearance, Flores has been a person of interest, suspect, and prime suspect.
Now, District Attorney Dan Dow alleges that Flores killed her in his dorm room following an attempted rape. On Tuesday, April 13, Flores was arrested for her murder, and his father Ruben Flores, 80, was arrested as an accessory to murder for allegedly helping his son conceal Smart's body, which has never been found.
San Luis Obispo County Sheriff Ian Parkinson said that they arrested the father and son on Tuesday after a search at Ruben Flores' home using ground-penetrating radar and cadaver dogs last month resulted in new evidence linked to Smart's disappearance. Investigators have said they believe they know where Smart's body is buried.
In recent years, Parkinson ordered a review of the evidence and hired a full-time cold-case detective. New witnesses also came forward and investigators were granted warrants that allowed them to search Paul's home, as well as the homes of his parents and sister, which resulted in new evidence being found.
Nearly 200 new items of evidence have been discovered over the years and modern DNA techniques have been used to test dozens of older pieces of evidence.
Parkinson also credited the Your Own Backyard podcast with raising awareness of the case which resulted in "valuable information" after a key witness came forward.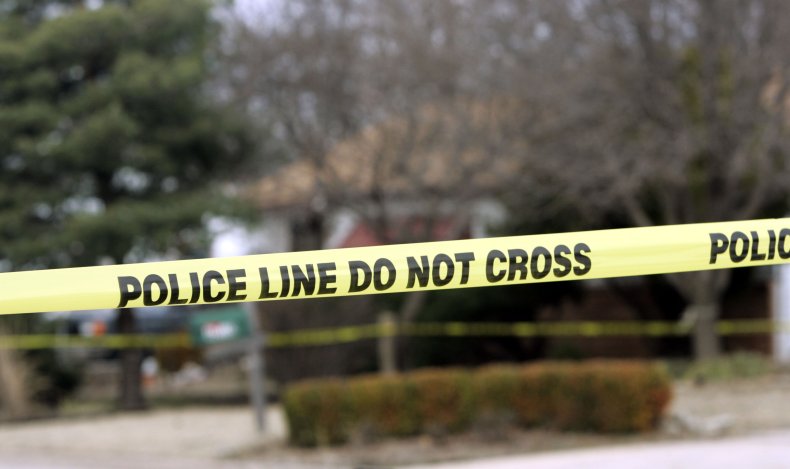 Lambert, who hosts the podcast, is a freelance journalist and podcaster from the central coast of California. He grew up in the area and was intrigued by a billboard offering a reward for information regarding the case. He began investigating Smart's disappearance in 2019.
At a press conference on Tuesday, Parkinson said: "I think what Chris did with his podcast was he took a local story [...] and he expanded it to a national story, international, actually, I'll say. Because once that message got out we started getting more information. [...]
"I think what Chris did with the podcast was truly put it out nationally to bring in new information. So it did produce some information that I believe was valuable."
In a press release issued on Tuesday, Parkinson said: "After 24 years we have finally brought justice for Kristin. And hopefully some closure for the Smart family and peace to our community."
Parkinson also said: "I am extremely proud of all the dedicated investigators who worked tirelessly over the years to solve this case.
"It's taken many years to get to this point, but as I've always said, it's not what you believe, it's what you can prove. And we can finally say we have done that today."
Investigators say they are seeking the public's assistance in providing "any information about this case or information on other potential crimes believed to have been perpetrated by Paul Ruben Flores, including assault or other acts."
They say that Flores was known to frequent bars in the San Pedro area from 2005 to the present day and urge individuals with any information to contact San Luis Obispo County Crime Stoppers at 805-549-7867 or go to www.slotips.org.