Ground Zero Wreckage: 15 Men Near 9/11 Damage Diagnosed With Breast Cancer as Health Impact Persists
Fifteen men who lived or worked around the World Trade Center site during the September 11, 2001, terror attack have been diagnosed with breast cancer, the New York Post reported.
Five of those diagnosed were first responders, including two firefighters and a New York Police Department sergeant. An ironworker, a highway repairman, a student and others were also among those found to have breast cancer.
"On March 23, I was diagnosed with breast cancer," 51-year-old triathlete John Mormondo said. "There is a very strong possibility this is linked to 9/11. There's not a history of cancer in my family."
Men comprise less than 1 percent of all national breast cancer cases, according to the National Breast Cancer Foundation.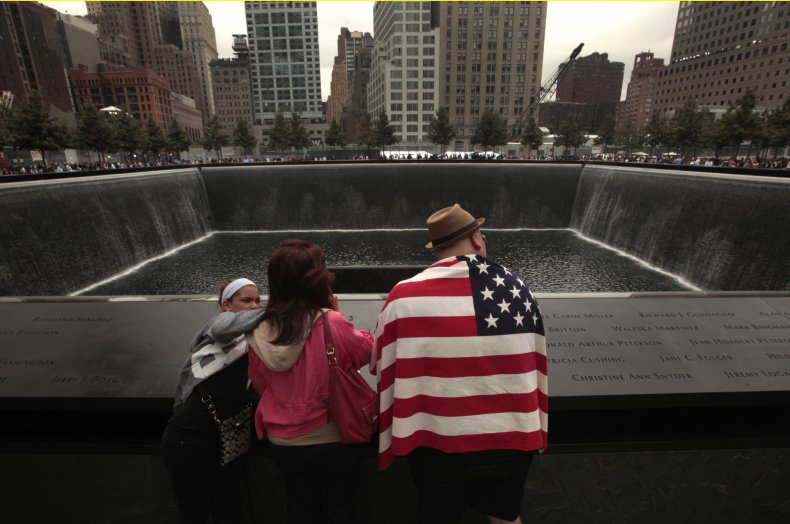 The New York Post report highlighted the continuing health impact among those exposed to the wreckage of the attacks. Individuals working around the rubble have experienced a panoply of conditions, including more than 50 cancers, linked to the asbestos, lead, mercury and jet fuel present at Ground Zero.
Almost 10,000 people have been diagnosed with cancer tied to the toxic dust and smoke that rose from the debris, according to the World Trade Center Health program. More than 1,700 people, including 420 who had cancer, have died.
Despite the visible and prevalent health effects among those working near Ground Zero, the federal government has not unconditionally supported providing care to those who rushed to the scene after the attack.
President Barack Obama signed the James Zadroga 9/11 Health and Compensation Act, which provided health coverage to workers who helped in the search and cleanup efforts after the attack, in 2011.
The legislation faced delays in the Senate, with Republican lawmakers objecting to the $7.4 billion Democrats had hoped the bill would provide for a victims compensation fund and health care services, The New York Times reported.
The law expired on October 1, 2015, and a similar debate prevented its renewal. Some Republicans opposed the extension bill, which proposed to reopen the 9/11 Victims Compensation Fund for five more years and prolong coverage for first responders to another 75. Democrats publicly rebuked the delays, which Republicans said were due to the cost and the lengthy extension.
"These guys and women put their lives on the line literally on the line and now they are suffering from it and the thought that the government is hesitating to keep its commitment to them it is distressing and disturbing to a lot of them—it's very disappointing because these are true patriots," New York Representative Peter King told NBC News.
The Zadroga bill was renewed in December 2015.