The Men of Hollywood Don't Own Women: Rose McGowan Becomes Voice of Weinstein Resistance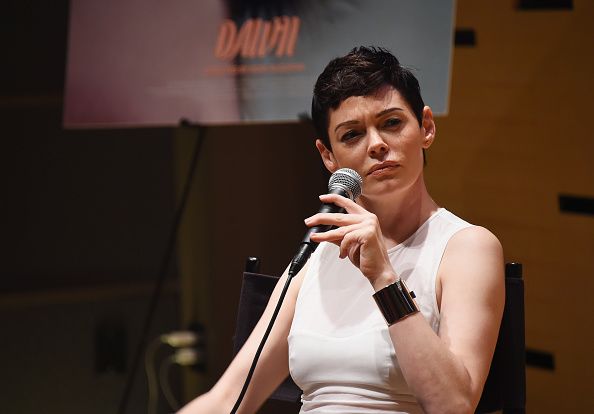 Actress Rose McGowan has become a relentless voice challenging men in Hollywood to act with greater dignity in the wake of the Harvey Weinstein allegations.
"Men in Hollywood need to change ASAP," McGowan told The Hollywood Reporter on Sunday, the same day The Weinstein Company fired the producer in the wake of the New York Times' investigation into his history of settlements for alleged sexual harassment and unwanted physical contact. "Hollywood's power is dying because society has changed and grown, and yet Hollywood male behavior has not. I am actually embarrassed to be associated with it."
McGowan, perhaps best known for her role as Paige Matthews in the television series Charmed from 2001 to 2006, has long been outspoken about sexism in Hollywood, making headlines in 2015 when she was reportedly fired by her agent for publicly criticizing a casting call for an Adam Sandler movie that asked women auditioning to wear a "form-fitting tank that shows off cleavage (push-up bras encouraged)." She tweeted at the time: "I just got fired by my wussy acting agent because I spoke up about the bullshit in Hollywood. Hahaha. #douchebags #awesome #BRINGIT."
McGowan directed the short film Dawn, which premiered at Sundance in 2014, and her forthcoming memoir, Brave, is due out in February. The book's description calls McGowan a "feminist whistleblowing badass" who is "determined to expose the truth about the entertainment industry" and "shine a light on a multi-billion-dollar business built on systemic misogyny."
"The men of Hollywood need to know they own no woman. The days of Entourage-like behavior and thinking is as dated as your largely bro nature," McGowan told THR. "I'm calling on the board to resign effective immediately," she added. "And for other men to stop other men when they are being disgusting."
McGowan didn't comment for the Times' story, which revealed that the actress had reached a $100,000 settlement with Weinstein in 1997 for an incident in a hotel room at the Sundance Film Festival.
McGowan has been commending the reporters and editor who took on the investigation and fiercely debating the pundit Kurt Schlichter, who blamed the women for not coming forward for so long. She described men around Weinstein as "weak and scared" for not doing anything about his behavior, and called on the Weinstein Company board to resign. "You do not get to hide," she tweeted. "You knew. You funded. You are guilty." And she asked Matt Damon—who worked with Weinstein on Good Will Hunting and Project Greenlight and reportedly helped kill a previous story about Weinstein in 2004—"what's it like to be a spineless profiteer who stays silent?"
But it isn't just the men of Hollywood who have disappointed McGowan. "Ladies of Hollywood, your silence is deafening," she tweeted on Friday. "Free your minds," she told THR two days later. "There is a great responsibility to be better than you have to be. Stand for women. Stand for truth. Stop hurting us. Rise."