Men More Likely to Be Known by Surname Than Women, a Sign of Gender Bias, Researchers Say
What's in a name? For many men distinguished in their field, last names suffice—and new research asserts that the mononymous naming process feeds the inequality in men's and women's professional recognition.
Men are more than 50 percent more likely to be referred to by their last name alone than women in professionals fields, according to a study published Monday in the Proceedings of the National Academy of Sciences. The results indicate gender bias in the way people regard professionals and their perceived status.
To examine bias in how college students referred to their professors across majors that included psychology, history and economics, researchers combed through nearly 4,500 student reviews on the site RateMyProfessor.com, a tool for students to comment on their instructors' performance. Across 14 universities, male professors were almost 60 percent more likely to be called by their last name only, compared with female professors, the study found.
The gaps were largest in science majors: Less than 20 percent of female computer science professors were called only by their surnames, compared with almost half of male instructors in the same major.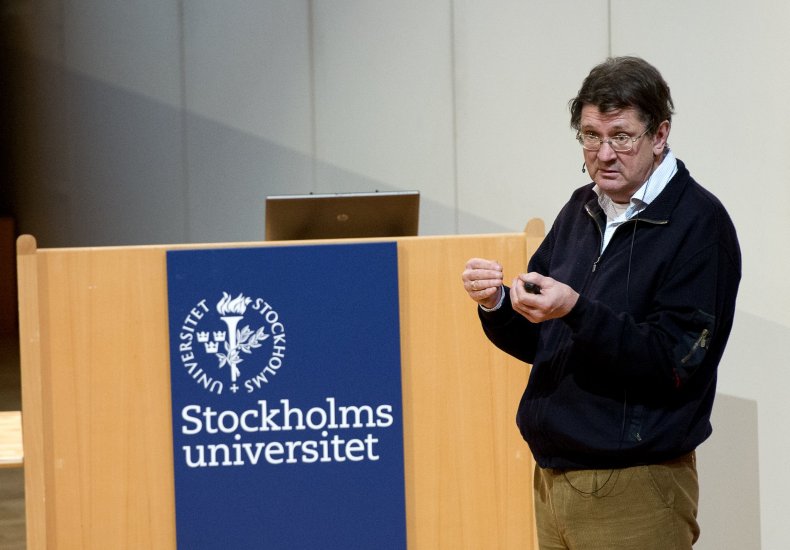 Gender gaps in those fields are likely to blame for the skewed results. The historically male-dominated fields of science, technology, engineering and math (STEM) have widened to include women, but they still hold only 24 percent of the industries' jobs, a 2017 report from the Economics and Statistics Administration found.
There may be fewer reviews of mononymous female professors because fewer women work in academia: A 2016 American Council on Education study said women held less than a third of all full-time professorships at American universities.
Recognizing a professional by his or her last name can mean improved perceptions of fame, status and importance in the person's field. Respondents said scientists (whose names were invented for the study) were 14 percent more deserving of a career award when referred to by fictional surnames, even when they shared the same achievements.
Gender bias pervaded beyond the college campus. Radio political pundits were more likely to use politicians' surnames, like Trump, Putin and Sessions, than women, like Maxine Waters, Angela Merkel and Hillary Clinton. Anna North of Jezebel posited that female politicians often campaign under their first name in efforts to seem more friendly and relatable, while male politicians (save for "Jeb!" Bush) rarely need to assert their likability.
"Calling someone by a surname is a mark of respect—a mark that this person is an adult, and that [the] speaker cannot presume familiarity," she wrote.