Men-Only Conference on Domestic Violence Will Include Women After All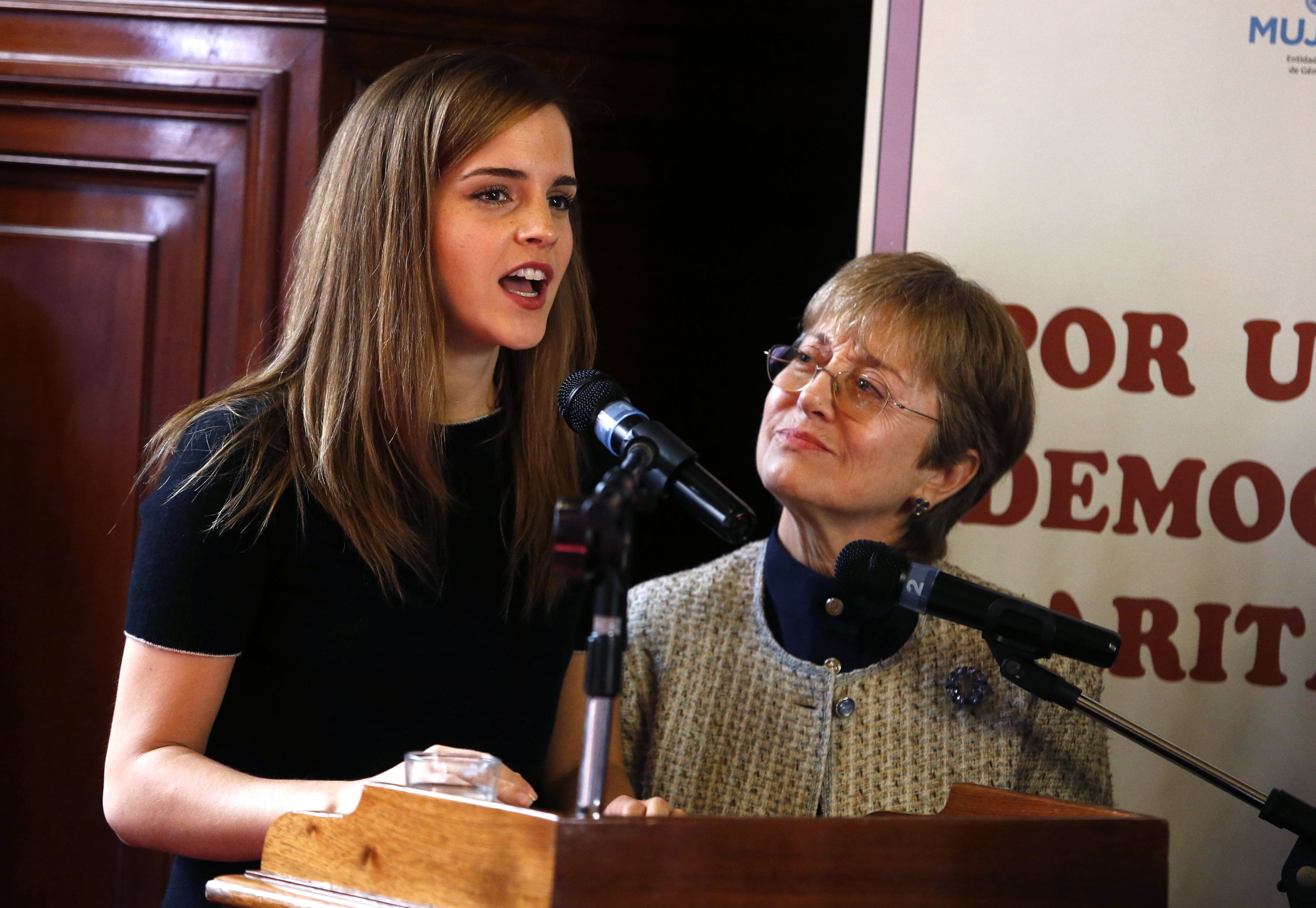 When news broke Monday that a conference focusing on violence against women was going to be held at the United Nations next year, organizers suffered a barrage of criticism for excluding one group of participants: women.
The "Barbershop" conference on violence against women was announced by Gunnar Bragi Sveinsson, Iceland's minister for foreign affairs and trade, at the U.N. General Assembly. The conference, which will be jointly hosted by Iceland and Suriname, is unique because "it will be the first time at the United Nations that we bring together only men leaders to discuss gender equality," he said during his address.
The announcement about the conference, billed as "men talking to men on gender equality," raised a few (male and female) eyebrows. "There's something a bit off about excluding women from a conference about women," New York magazine's Katie Zavadski wrote. "It seems a bit odd that Iceland's conference would purposely exclude women from an event aimed at helping them succeed," Meghan DeMaria wrote for The Week.
The point of the conference is not to exclude women, argues Ambassador Henry L. Mac Donald, permanent representative of Suriname to the U.N, told Newsweek. Rather, it's to create a space for men to talk openly among themselves and figure out how to end violence against women.
"The idea is to gather males from all walks of life, not only diplomats but athletes, politicians, artists, actors, to come to the United Nations, to discuss this issue in a serious manner in order to find solutions for violence against women from a male perspective," said Mac Donald.
Still, Mac Donald admits he faced immediate criticism from his female colleagues when the idea was announced, but he insists that women will still be involved in the conference.
"It's not that women aren't involved, but we will focus on how to make men and boys part of the discussion. It's not going to be only men; women will be participating," he said.
It's not clear yet how women will be involved in the conference, which is still in the early planning stages, said Sveinsson.
Sveinsson said the criticism hasn't surprised him and speculated that the backlash was a result of the idea of having a men's only conference being "quite new."
"If we're going to change things like women's equality or stop violence against women, we, the men, have to be ready and able to talk about it because we are part of the issue and we have to be part of the solution," said Sveinsson says in response to critics.
Mac Donald says the name "Barbershop" was chosen because it's traditionally a male space. Pegging the conference as "male only" was one way to draw the much-needed attention of men to the issue of violence against women and to make sure a solution comes from a "male way of thinking," he says.
"As a male I know in barbershops we discuss, as males, three issues: sports, politics and women. But never violence against women," says Mac Donald.
The conference will look at crimes like female genital mutilation, child marriage and honor killings, types of violence that are "only committed against women and girls," said Mac Donald. It will also look at violence committed by women against men.
The partnership between Iceland and Suriname brings together two countries on the opposite ends of the gender-equality spectrum, AP reports. Suriname was ranked 110 out of 136 countries for gender equality in the World Economic Forum's 2013 Gender Gap Index, while Iceland was ranked top.
"It is a good idea to take a country like Iceland, very high in the rankings, and a country like Suriname, where they have to do much, much better," said Sveinsson. "It is very important that we share our experience and know-how of what we've been doing to get so high on the rankings and share it with those who are not so high."
In his comments at the General Assembly, Sveinsson said the Barbershop conference will be an "exceptional contribution" to U.N. initiatives on women's rights, including HeforShe, a campaign to encourage men to support gender equality that was launched by actress Emma Watson during the opening of the U.N. General Assembly.
The Barbershop conference is also part of the Beijing+20 initiative, which will take place next year to mark the 20th anniversary of 1995 Beijing conference on women. The conference produced the Beijing declaration, which U.N. Women calls the "most progressive blueprint ever for advancing women's rights."
The Barbershop conference will take place at the U.N. headquarters in New York in January 2015.