Men Posing as Cops Tie Up Family, Make Off With $180K in Stolen Goods, Police Say
Authorities are investigating a bizarre case of home invasion and robbery reportedly carried out by two men masquerading as police.
The incident began on Tuesday morning when two men wearing sweatshirts, sweatpants and surgical masks sporting New York City Police Department branding entered a home in the Country Club neighborhood of the Bronx, according to local TV station WNBC. One of the men was also said to be wearing a fake NYPD badge on a necklace.
Once inside, the men tied up two people and began to rob the home. One of the homeowners said that she was eventually able to get free from her bonds, get to a neighbor's house and call for help, WNBC said.
The fake cops were eventually able to make off with an extensive haul of stolen goods, including $100,000 worth of jewelry, a homeowner's phone, a white BMW and around $30,000 in cash, totaling about $180,000.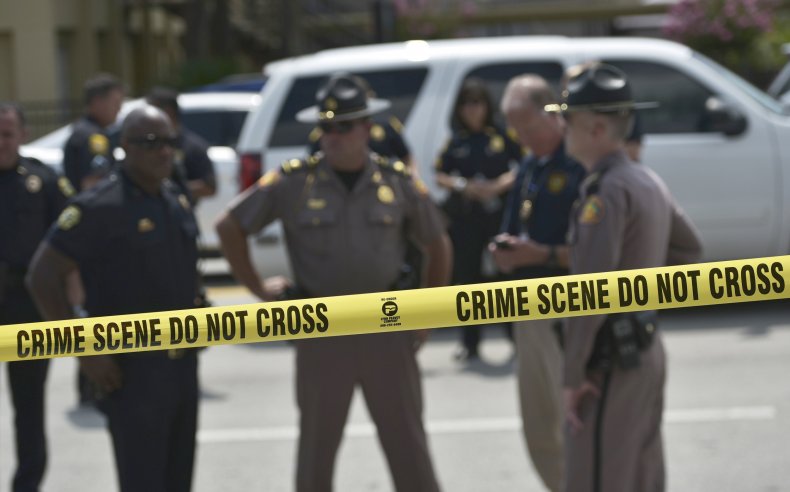 Arriving on the scene, police found the male co-owner of the house tied up. The other owner, who was able to flee the scene, was identified as the man's ex-wife and showed up at the house while the incident was in progress.
The NYPD is now searching for the two suspects, whom witnesses described as white men in their 50s, WNBC said. The stolen BMW used as a getaway car was later found a mile away from the home, near the Bruckner Expressway.
Authorities told the TV station that the case had several odd elements, compared with typical robberies. In particular, the robbers did not ransack the home and instead went directly to a safe where valuables were kept.
Speaking with WLNY, neighbor Christos Papastefanou said that the incident made him worry more about the safety of his 83-year-old mother.
"It makes me extremely worried, and now I have to figure out and make arrangements for her own safety," Papastefanou said. "I think criminals are just getting more brazen, and they have nothing to fear."
Newsweek reached out to the NYPD for further comment but did not hear back before publication.
Another instance of brazen theft occurred in the Bronx over the weekend, following an apartment complex fire in the Mott Haven neighborhood. After the building had been evacuated, resident Alberto Rivella caught two burglars ransacking his empty apartment using a live security camera. The men eventually made off with $14,000 worth of electronics and jewelry, including Rivella's wife's wedding ring.
Another woman in the building, Shaara Wright, also reported that her apartment had been robbed after the fire. She returned home to missing TVs, video games, and jewelry. It is not known if she was robbed by the same men who hit Rivella's unit.