Men Shocked to Find Naked Body in Trunk of 'Free Car' They Took for a Spin
After finding a car with a sign that read "free car" on it with the keys inside, two men decided to take it for a ride from Byram County to Copiah County, Mississippi. What they didn't expect was to find a body without clothes in the trunk of the car.
The body was identified as 34-year-old Anthony McCrillis, according to Jackson-based news station WLBT. Copiah County Sheriff Byron Swilley told Newsweek that the two men drove the car to Copiah County, and when they found the body, they called the Copiah County Sheriff's Office. Byram Police Department Chief David Errington told Newsweek that because McCrillis did not have his ID or cellphone with him, his mother identified him based on his tattoos.
"This is an ongoing investigation that is in its preliminary stages," Swilley said.
The car was registered to McCrillis, and it was initially believed that the body was in the car for a few days before it was found just after midnight on Sunday. However, Errington told Newsweek that police viewed home security footage that shows McCrillis alive Friday evening.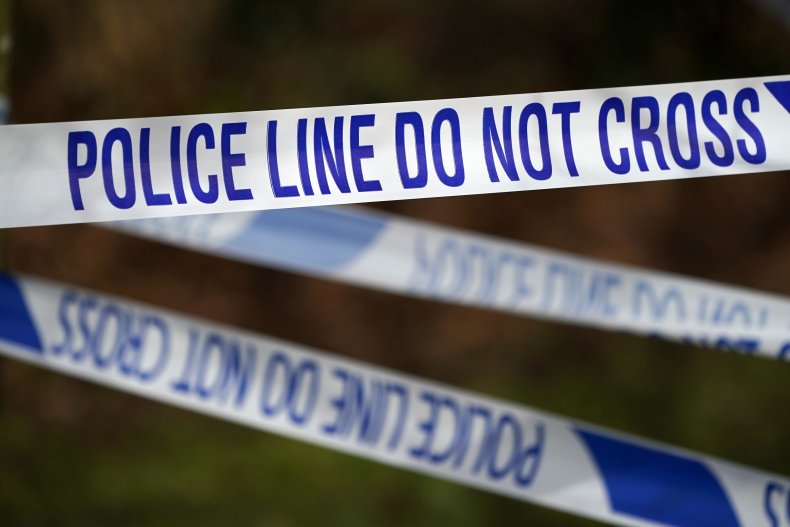 After the police responded, officers requested a coroner to investigate and examine the body. An autopsy has not yet been completed, and Swilley said it's too early to determine the cause of death. Errington told Newsweek that there weren't signs of external trauma, like knife wounds or a gunshot wound.
The two men who took the car are going to be interviewed because police are looking into whether they took the car for a joyride.
"We haven't been able to confirm whether it was a 'free car' and we will look into whether that sign was in place," Swilley said.
Because the car was taken from Byram County, Swilley said the two departments are working on investigating this case together.
Errington said the next step in the investigation is to thoroughly investigate the car and check for fingerprints and DNA.
"We haven't confirmed this is a homicide, but we will treat it as a homicide and give it its full diligence," Errington told Newsweek.
On Sunday, the body of an 87-year-old woman was found inside a freezer in Southern California. Authorities were conducting a welfare check at her home after family members said they had not heard from the woman in weeks. When authorities arrived at the home, the woman's daughter told them she was not there.
While speaking with the daughter, officers noted inconsistencies in her statement. And, upon searching the house, the elderly woman's body was found in a stand-up freezer. The results of the autopsy have not yet been made public, but local investigators are looking into whether it is possible that the woman died of natural causes before her body was put inside the freezer.
And recently, a mother was charged with killing her three daughters weeks after moving to New Zealand from South Africa. The girls' father, Graham Dickason, came home from work at a nearby hospital and discovered their bodies, according to the Associated Press. Police said they weren't looking for any other suspects.
Updated 09/21/2021, 10:15 a.m. ET: This story has been updated to include comment from Byram Police Department Chief David Errington.