Men Show Support for Melbourne Café That Charges Males an 18 Percent 'Gender Pay Gap' Premium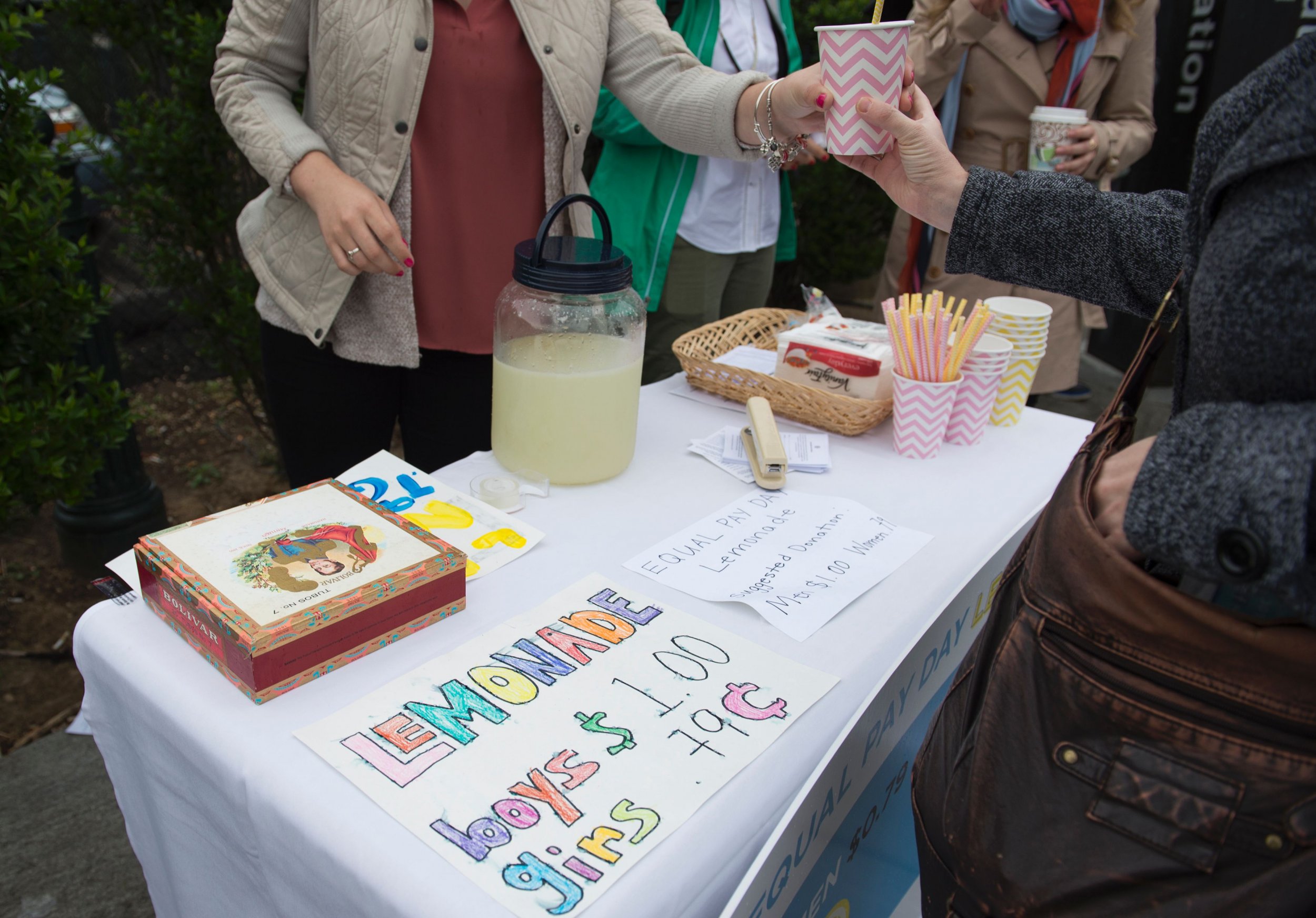 A recently opened café in Australia that hoped to make headlines for its environmentally friendly coffee cup policy has instead gone viral thanks to its feminist pricing strategy.
Melbourne's Handsome Her café sparked online outrage for charging male customers 18 percent more than females, but has reported real-life support for its "gender pay gap" tax initiative.
The café aims to be a safe space "by women for women" that also features "vulva stones," "period sticker packs" and a "Wall of Dames" celebrating trailblazing women such as former first lady Michelle Obama, education rights activist and Nobel Peace prize winner Malala Yousafzai and singer Beyoncé.
The policy of charging men an 18 percent premium to reflect the national gender pay gap (though the latest government statistics, published in February 2017, estimated a 16 percent difference) is one of the café's three house rules, which include giving women priority seating and requiring that "respect goes both ways."
A picture of the rules written on a chalkboard was widely shared on social media, getting a lot more attention than the café's "Emergency Mug Wall," an initiative highlighted in The New York Times for its aim to reduce disposable cup waste by collecting spare mugs donated by locals, and offering clients a discount if they stayed and drank coffee.
The so-called man tax divided opinions, with a column in the Australian newspaper Herald Sun accusing the initiative of "setting feminism back."
A café co-owner, Alex O'Brien, told local media that the surcharge, which is only in place one week a month, wasn't compulsory, and is meant as a "good opportunity to do some good," as the premium is donated to the Elizabeth Morgan House Aboriginal Women's Service charity.
Locals responded enthusiastically. "Well, it's been a hectic couple of days. Who would have thought one little chalkboard would cause such a stir?" the café's owners quipped in a Facebook post on Sunday. "We've had men travel across town to visit us and pay 'the man tax' and throw some extra in the donation jar—guys, you're pretty neat."
But not all messages were supportive, the café owners acknowledged sardonically: "Due to the influx of love letters from some of our warmest fans we have had to put a string of security measures in place which automatically removes comments. We're too busy actually running HH to keep an eye on our social media."