Men Uncovering Stalin-Era Atrocities Arrested in Russia for Allegedly Abusing Minor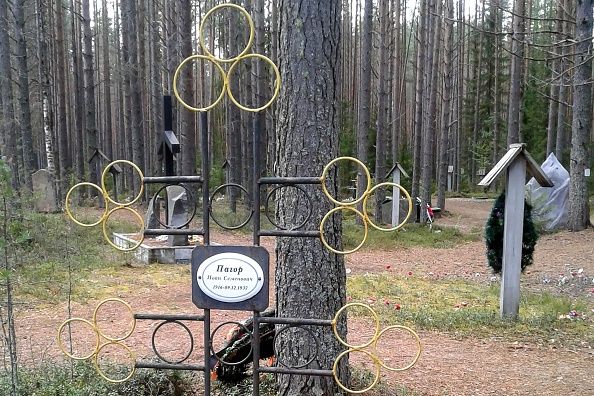 A museum director in Russia's Karelia region has been arrested for having allegedly "corrupted" a minor. But with the charges closely echoing those against another detained historian and human rights activist, many suspect the arrest is politically motivated.
On Tuesday, authorities in Karelia, a region in the northwestern Russia bordering Finland, said they had arrested two men for "committing depraved acts" with a minor in September. The official statement did not provide details of the act or name the suspects. Nevertheless, local media reported that one of the men was Yury Dmitriyev, a historian of the Stalinist era and the head of the human rights group Memorial.
Sergei Koltyrin, head of a regional museum in the town of Medvezhegorsk, was subsequently arrested. The two men worked together to lead research efforts at the Sandarmokh mass-burial site, just a few miles from Medvezhegorsk, where around 9,000 victims of Stalinist persecution were buried in the 1930s and 1940s.
Koltyrin has been a vocal critic of the Russian government's efforts to excavate the area around Sandarmokh in search of the graves of Red Army soldiers who were allegedly killed by the Finnish army during World War II. Koltyrin claimed the new excavations were meant to attract attention away from Stalin's purges and the Soviet leader's execution of his own people.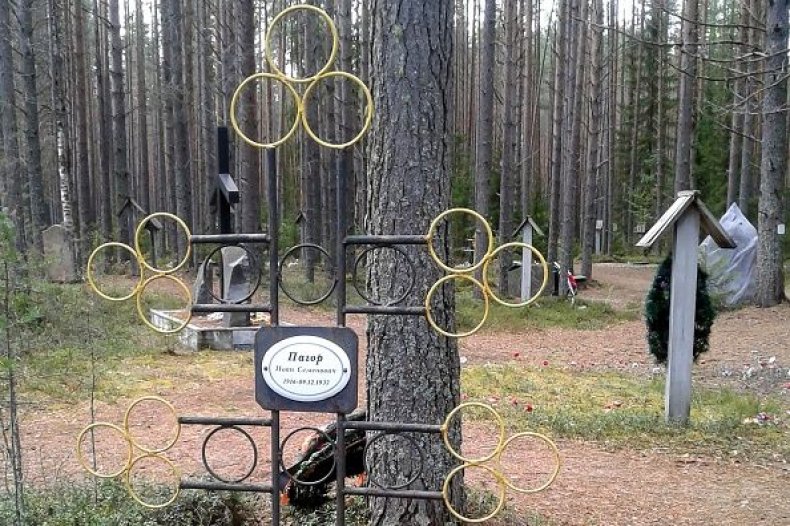 Dmitriyev, meanwhile, had also been arrested two years earlier for allegedly taking pornographic photos of his adopted daughter. At the time, he claimed that he was being set up so that he would abandon his work uncovering the Stalinist-era horrors.
The court process did little to clarify the situation. Dmitriyev was originally found innocent, but then prosecutors appealed the verdict and a retrial was ordered. He is now being tried for the more severe crime of "violent acts of a sexual nature committed against a person under 14 years of age," according to local reports. He has maintained his innocence. In a video on You Tube in Russian, Dmitriyev describes how he began researching the mass graves of Stalin's victims in the 1990s. In the videos, he describes traveling with "my daughter" for some of his work.
It is unclear whether the men are being arrested because of their efforts to document Stalin-era murders, but Stalin has once again become a national hero under Russian President Vladimir Putin. A 2016 survey by Russia's Levada Center, a research organization in Moscow, found that at least 40 percent of respondents said that former Soviet dictator Joseph Stalin was more good than bad, despite having killed around 15 million people in labor camps and through widespread purges. Under Putin, new monuments to Stalin are being erected.