Many Men Are Using Online Drugs For Bodybuilding, But They Aren't Safe
Many body-building "supplements" available online contain unapproved drugs, are mislabeled or contain different drugs than people believed they were buying, researchers have found.
Of 44 products bought from internet retailers and tested, just over half had the advertised drugs, which are similar to steroids. A quarter of the products had stuff in them that wasn't on the label, and 59 percent had more or less of the product than indicated on the label. Almost 10 percent had no drug at all.
None of these drugs, called selective androgen receptor modulators (SARMs) have been approved by the FDA. SARMs are not anabolic steroids; they are a class of drugs that are intended to produce the same effects as anabolic steroids. However, each SARM can target a different tissue; some may target bones and muscles, others may target the prostate.
Like anabolic steroids, professional athletes are not allowed to use SARMs. The drugs joined anabolic steroids on the international list of prohibited substances maintained by the World Anti-Doping Agency in 2008.
However, one estimate suggests that the use of these drugs isn't limited to the uppermost echelons of professional sports. Up to four million young men in America may have used these drugs at least once, Dr. Shalender Bhasin told Newsweek.
"Prior to the 1980s, much of the use of these performance-enhancing drugs was limited to elite athletes. In the early 1980s, this spilled over into the non-athletic community of young men," said Bhasin, one of the authors of the study and the director of the research program in men's health at Brigham and Women's Hospital. "They're not athletes at all, they're not using it to enhance their performance. They're using it to enhance their appearance, to look leaner and more muscular."
Bhasin and his colleagues published their findings in the Journal of the American Medical Association on Tuesday.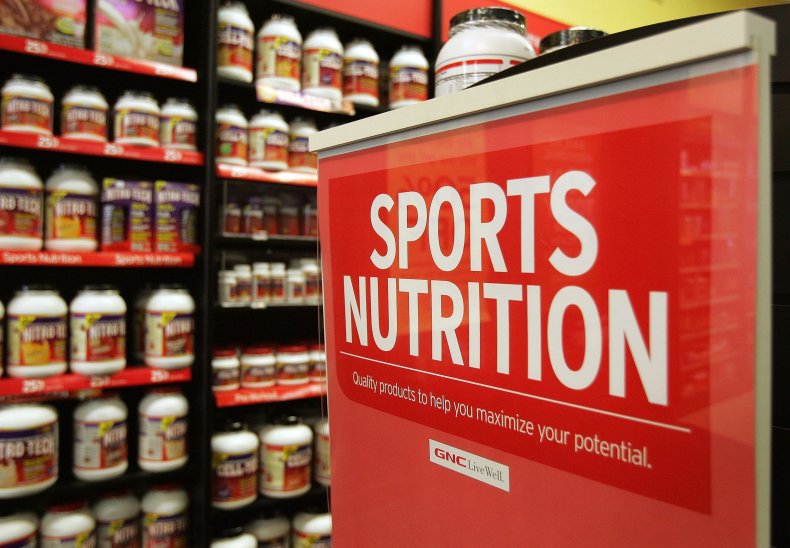 "I think that this is a very important paper because it speaks to the Wild West of internet performance-enhancing drug sales," said Dr. Harrison Pope, the director of the Biological Psychiatry Laboratory at McLean Hospital. (Pope and Bhasin have worked together in the past, but Pope was not involved in this particular project.) "You cannot be sure of what you're getting, whether you're getting any of the compound that you think you are buying, or whether perhaps you are getting one or more entirely different compounds with possibly unknown toxic effects."
Those unknown effects are in, part, what separates SARMs from anabolic steroids. Unlike steroids, the potential risks associated with SARMs are still not clear. Some SARMs are being developed by pharmaceutical companies for medicinal uses, but some have been abandoned due to safety reasons, Bhasin said.
Even if some are safe, there's no human data to prove that yet. "They have the potential to be possibly safe drugs, we won't have enough scientific data for many years before we can be confident about the effects," Pope said.
The FDA cautioned against the possibility that these drugs might be found in products targeted to body-builders on October 31, when it issued warning letters to three companies manufacturing products with SARMs in them.
"Although the products identified in the warning letters are marketed and labeled as dietary supplements, they are not dietary supplements," the agency stated in a release. "Life-threatening reactions, including liver toxicity, have occurred in people taking products containing SARMs. SARMs also have the potential to increase the risk of heart attack and stroke, and the long-term effects on the body are unknown."
Though the physical risks are still unclear, part of the reason these kinds of SARMs may be taking over the online market may be the lower legal risks they carry compared to anabolic steroids, Bhasin noted. Anabolic steroids have been a Schedule III drug since 1990. (According to the DEA's website, a Schedule III drug carries a low or moderate potential for someone to become addicted to them.)
The maximum penalty for trafficking a Schedule III drug is up to 15 years in prison and a $500,000 for an individual or a $2.5 million for a company, according to a 2015 report from the Congressional Research Service. Penalties can be more severe for charges like possession with intent to distribute or manufacturing these drugs; the consequences are also slightly different for anabolic steroids.
A critical mystery, however, is how these drugs are winding up on the internet in the first place. More than half of the products in the study were labeled as "for research use only;" it's possible they're being bought from legitimate suppliers and then resold.
"These are being manufactured by somebody," he said. And if these drugs are getting from a manufacturer to a person's doorstep, that needs to be investigated, Bhasin said.
"This is really a matter of great public health concern."