Men Who Mocked Recycling By Throwing Fridge Down Ravine Ordered To Haul It Back Up
In an act of poetic justice, a man who was filmed throwing a used refrigerator off a cliff while mocking recycling in the Almeria region of Spain on July 31, was forced to retrieve it for proper disposal.
Both the voice behind the video and the man in question could be heard saying "Recycling...let's go recycle it!" and "Let's see how many flips it can do" as the fridge rolls down the rocky slope.
He was fined €45,000 (about $50,000) and ordered to collect the fridge and dispose of it correctly, AUGC Guardia Civil tweeted on July 31.
Spain's Guardia Civil police identified the man — who works for a company that distributes domestic appliances —after the video went viral on social media, according to CNN.
In a follow-up video posted by police, the Spanish Authorities accompanied the man — named only as Mario — and a friend to haul the fridge back up from the ravine back up the cliff. A Spanish court will now decide whether the man will face an administrative fine or charges for "environmental crime," Luis González, a Guardia Civil spokesman, told CNN.
The Guardia Civil is also investigating the company the perpetrator worked for, after an inspection at their facilities unearthed about 50 washing machines stored in the outer courtyard of a warehouse amid dry vegetation.
Sergio López, a civil guard officer, told The Guardian on Tuesday that the 24-year-old man was "actively cooperating" with police and remorseful over his action.
"I really regret what I've done because it's meant I've lost my job and has aggravated the problems I have with anxiety," he told the online Spanish news site El Español on Monday.
The young man told El Español he had been treated "worse than murderers and thieves" by the media.
He said he had been forced to move out of his home temporarily due to constant hounding by the press. "I just want people to see how sorry I am and for them to stop viewing me as though I were a murderer," the former home appliance worker said.
A spokesman for his ex-employer said he was "shocked" at what had happened, according to The Evening Standard on Tuesday.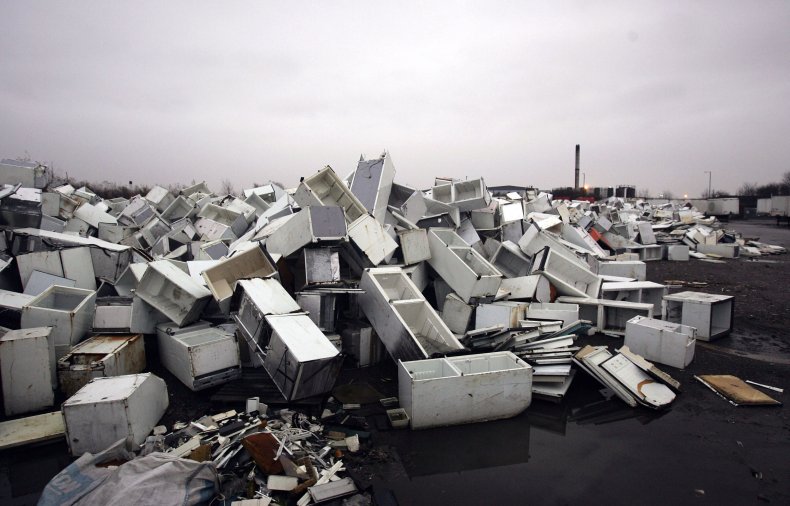 The company could face a fine of up to €300,000 (about $334,000) if authorities rule that it hasn't been adequately disposing of old appliances, according to El Español.
Fridges contain gases that can cause serious environmental damage, according to The Guardian, and are among the most toxic appliances if not disposed of correctly, along with freezers and air conditioning units.