Nigeria Struggles to Contain Worst Meningitis Outbreak in Two Decades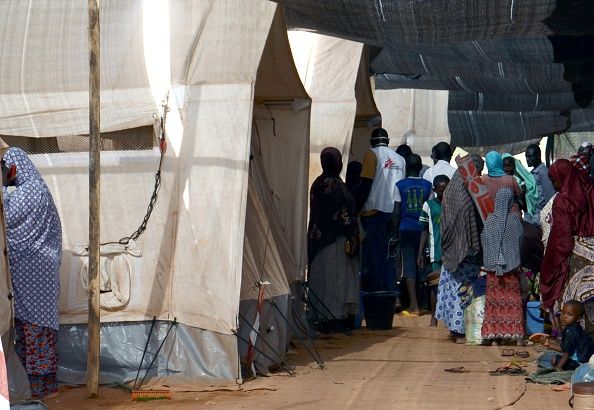 At least 745 people have died in Nigeria of meningitis over the past five months — including more than 250 in the past week alone—raising fears that the country is struggling to contain an outbreak of the deadly disease.
More than 8,000 cases of meningitis have been reported over the past five months in northern Nigeria, marking it the worst epidemic since 1996, when more than 11,000 died.
The United Nations reported that a majority of the victims are between five and 14 years old.
The outbreak —which began in Zamfara State in November 2016—forced Nigerian officials and tribal and religious leaders to hold an urgent summit on April 19 aimed at stopping its spread, which can cause deafness, epilepsy and death.
"State governors reaffirmed their commitment to immediate and concrete actions towards halting the outbreak. The traditional leaders also committed to continued awareness-raising in their communities and jurisdictions," a government statement said.
The states worst hit are Zamfara, Sokoto, Katsina, Kebbi, Niger and Yobe, where at least 38 local government areas have reached "alert" or "epidemic" threshold status, according to the latest report by the the Nigeria Centre for Disease Control.
Despite a mass vaccination program launched by the Nigerian government, as of Monday 8,057 suspected cases of meningitis had been reported across the country. A total of 745 people have died, 256 of them in the last week.
Nigeria has faced meningitis epidemics in the past, including in 2008 and 2009 when 562 people died. But while the country managed to stem the spread of type A meningitis in the late 1990s, the current type C outbreak requires different vaccines.
Meningitis is an inflammation of the meninges—the membrane that covers the brain—and is common in the so-called African Meningitis Belt, an area in Sub-Saharan Africa where the rate of contraction is high.