Men's and Women's Final Four Could Move to Same Cities, But Many Coaches Against the Idea
The NCAA is considering moving the men's and women's Final Four to the same city in the coming years based on recommendations produced by an outside review on gender equity issues, the Associated Press reported. Though the August report sparked outrage among people who saw the discrepancies between the men's and women's tournaments, many coaches are opposed to the idea of holding them in the same location.
The Women's Basketball Coaches Association conducted a survey on the proposal in August and found that just 55 percent supported the measure, the AP reported. Out of the 356 coaches in the association, 345 responded to the poll.
If the tournaments were to be held jointly, opposition aside, it likely wouldn't happen until 2027 since sites have already been confirmed through 2026, the AP reported. The NCAA said Thursday that it would start looking into the idea.
"We are committed to continuing discussion about the concept of conducting both the Women's and Men's Final Fours in the same city in the next bid cycle for each of these premier NCAA Championships," said Nina King, chair of the Division I Women's Basketball Committee.
For more reporting from the Associated Press, see below: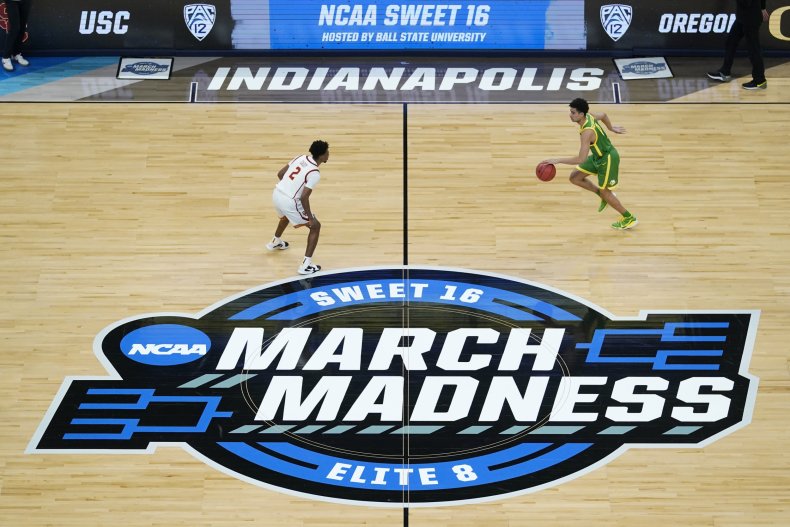 "Finding ways to address the gender equity issues that have come to exist through the years between the Division I Women's and Men's Basketball Championships is a priority, and we are dedicated to making impactful changes," King added.
Tom Burnett, chair of the Division I Men's Basketball Committee, said the committee meetings have been productive.
"If both committees agree that the recommendation of having both Final Fours in the same city is the best option, we are committed to seeing that it will be executed with comprehensive planning," he said.
The Final Fours from 2027-31 for both tournaments will be announced next fall.
Last season, because of the coronavirus pandemic, the entire women's tournament was played at a neutral site in the San Antonio arena. The men's tourney was played entirely in Indiana.
In normal years, the men's tournament is played entirely at neutral sites across the country while the top 16 women's seeds host the opening two rounds before shifting to neutral venues. This year's women's Final Four is in Minneapolis.
The NCAA also announced Wednesday that the national office will start from scratch in determining budgeting expenses for the two tournament staffs instead of adjusting the budgets from the previous fiscal year. This move will help show where differences occur in the two tournaments and potentially increase chances for equitable spending and cross-promotion.