Woman Dies From Suffocation In Illegal, Windowless 'Menstruation Hut'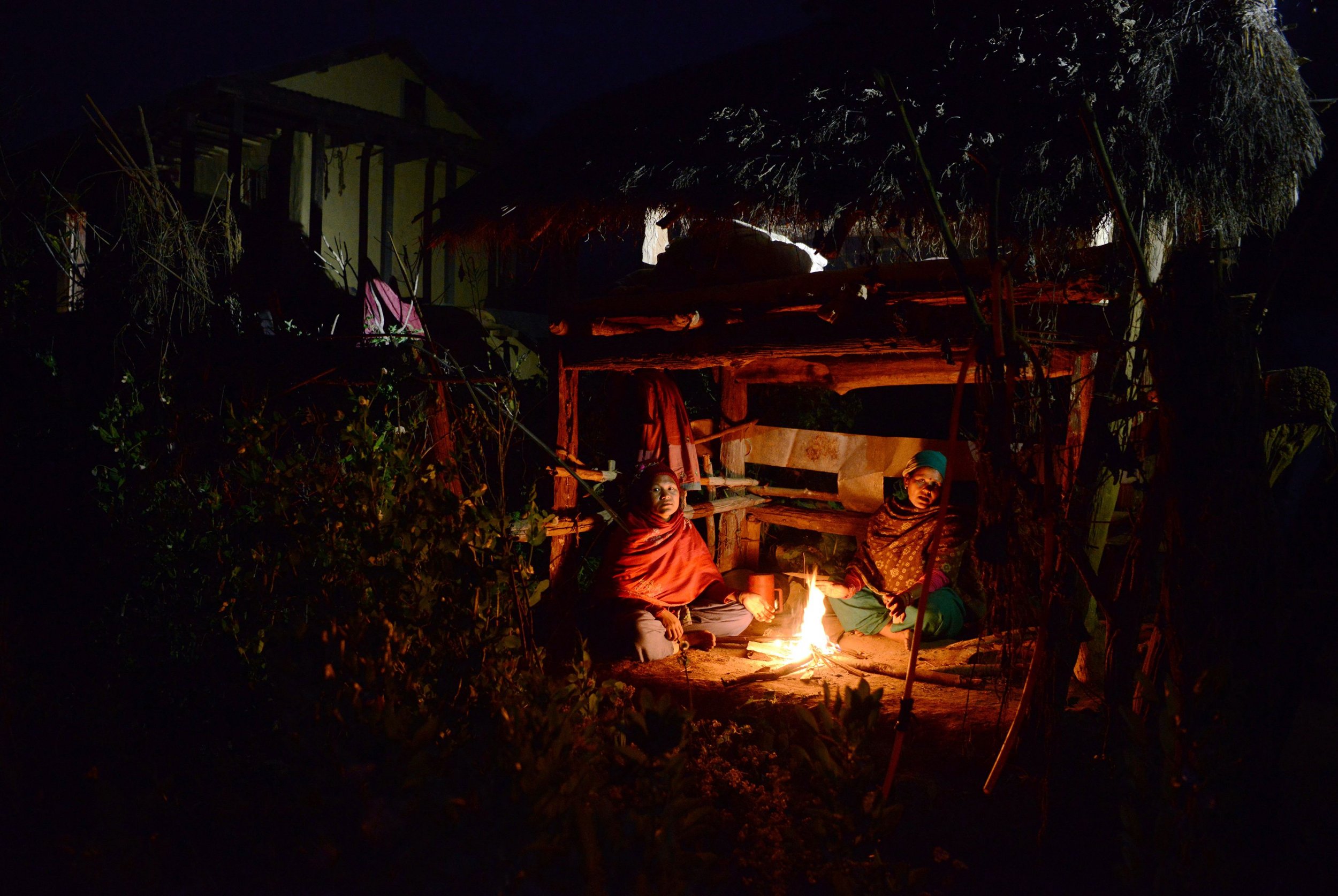 A 21-year-old woman has died of suspected suffocation in a windowless "menstruation hut" in Nepal, where she was sent to wait out her period.
Parwati Bogati lit a fire on Wednesday night to keep warm in the hut in the country's northwestern Doti region. Local police told Agence France-Presse the woman likely died of suffocation and smoke inhalation.
In parts of rural Nepal, menstruating women are considered impure and may be cast out of their homes for the duration of their period. Some women are regularly banished to so-called "menstruation huts," while others are forced to sleep outside the family home, as charity WaterAid reports. Women exiled to huts during their period face heightened danger from exposure, wild animals, fires and sexual predators.
Although Nepal's government outlawed the practise—called "Chhaupadi"—in 2005, it continues relatively unopposed. Strengthened laws that threaten 3,000 Nepali rupee ($26) fines for those forcing women into isolation during menstruation came into effect in August 2018. But a preliminary report found the new legislation to be "ineffective," The Kathmandu Post reported back in January.
Bogati's mother-in-law found her body on Thursday morning in the abandoned house the young woman was using as a menstruation hut. Bogati slept in the nearby structure as her village's usual hut was already sheltering three women.
"Sometimes we are forced to share the same hut when all of us are in the period together," local seventh-grader Maina Bogati told The Kathmandu Post.
Bogati's mother-in-law lamented her community's practise, telling the publication: "No matter what, our society does not allow women to sleep inside home during menstruation. She was excited about the next day as her menstruation would end. Poor child closed her eyes forever."
Navaraj Pudasaini, child protection officer at Unicef for Nepal's Doti and Achham districts told South China Morning Post's Post Magazine last year that young people were key to ending the long-ingrained but dangerous traditional practise.
"It's extremely important to engage with young generations to improve rural people's quality of life," Pudasaini told the publication in February 2018. "Education is key, because we can't force change. At most, we can help people to embrace it."
In January, a 22-year-old woman and her two children died in similar circumstances in Nepal's Bajura district. Authorities believe Gauri Kumari Bayak and her sons died of smoke inhalation after starting a fire to keep warm.