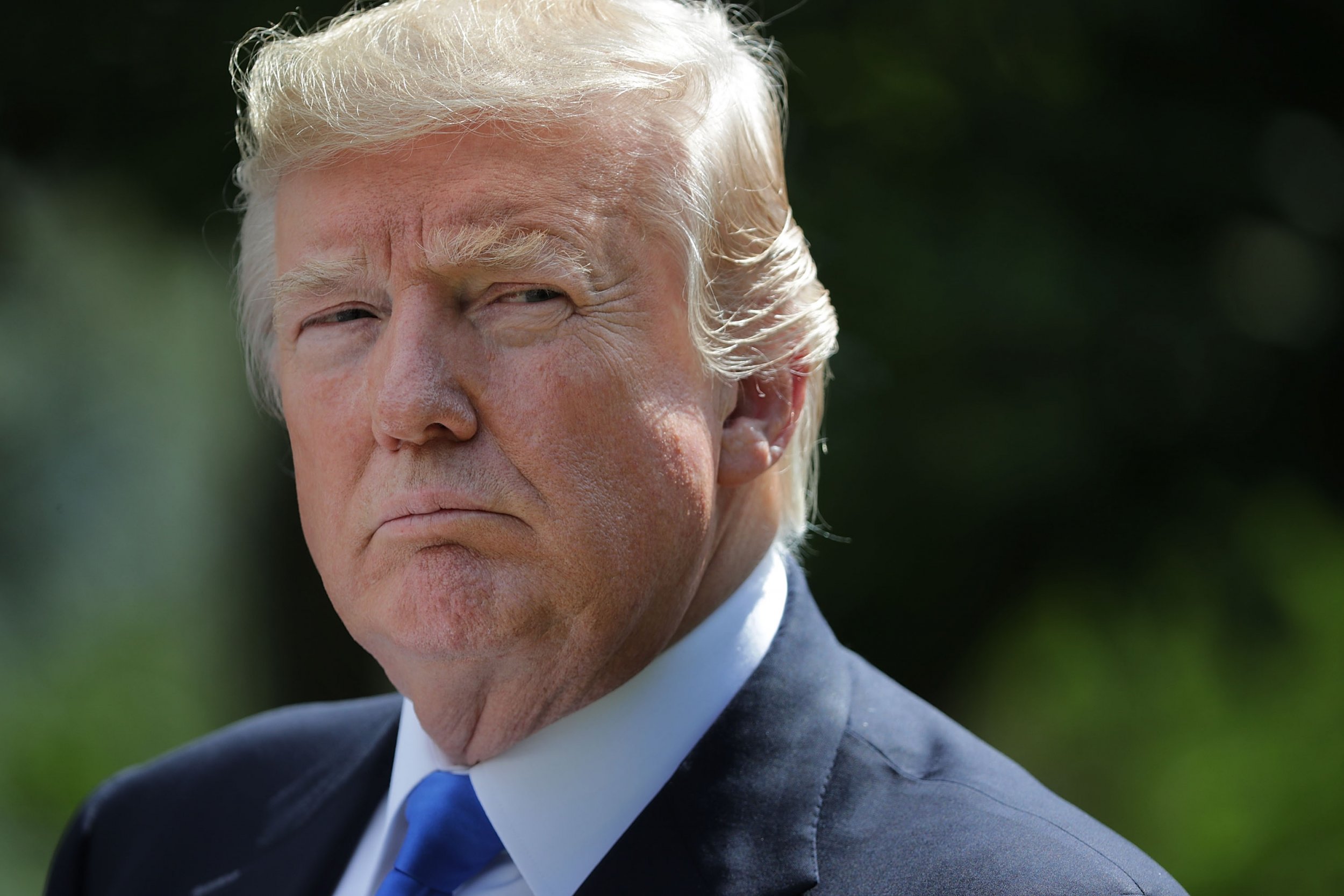 Updated | The fitness of Donald Trump to serve as president of the United States is an issue that has cropped up multiple times during the campaign trail and Trump's first six months in office.
But despite reports to the contrary, psychiatrists should not publicly venture opinions on Trump's mental wellbeing without conducting a full examination of the president, according to the American Psychiatric Association (APA), the biggest psychiatric organization in the United States and the world.
The APA introduced a principle known as the Goldwater rule —named after a scandal surrounding 1964 Republican presidential candidate Barry Goldwater—which states that it is unethical for members to give a professional opinion on the mental health of public figures, without first examining them and gaining their consent to discuss the issue in public.
Read more: Trump doesn't have to worry about health care—his genes are incredible
The principle has been criticized by some as a "gag rule." In an email to members sent earlier this month, the executive committee of the American Psychoanalytic Association (APsaA) said that they should not feel bound by the Goldwater rule.
The past president of APsaA, Dr. Prudence Gourguechon, told medical news agency Stat that the association did not want "to prohibit our members from using their knowledge responsibly" and that the issue was particularly pertinent "since Trump's behavior is so different from anything we've seen before" in a president.
APsaA later sent a statement to Newsweek clarifying its position. While its members are not bound by the Goldwater rule, APsaA said that it "expects psychoanalysts to exercise extreme caution when making statements to the media about public giures" and that its members should "avoid thinly veiled, disingenuous diagnostic interpretations of public figures."
Following reports that the Goldwater rule had been lifted, the APA clarified that its members were still expected to abide by the principle. The APA has 37,000 members, made up of qualified and trainee psychiatrists; the APsaA has 3,700 members, some of whom are psychiatrists and others who have solely psychoanalytic training.
The American Psychological Association, which represents more than 115,000 psychological professionals, has also expressed support for the rule. Its former president Susan McDaniel wrote to the New York Times in 2016 that "neither psychiatrists nor psychologists should offer diagnoses of [presidential] candidate or any other living public figure they have never examined."
But several professionals have already bucked the Goldwater rule in favor of speaking out on Trump's mental health. A letter signed by 35 mental health professionals and sent to the New York Times in February stated that Trump's "speech and actions demonstrate an inability to tolerate views different from his own" and that the president's behavior suggested "a profound inability to empathize." The professionals concluded: "We believe that the grave emotional instability indicated by Mr. Trump's speech and actions makes him incapable of serving safely as president."
Following the letter, the APA issued a clarification in March, in which it reaffirmed its support for the Goldwater rule. "It was unethical and irresponsible back in 1964 to offer professional opinions on people who were not properly evaluated and it is unethical and irresponsible today," said APA past president, Maria Oquendo.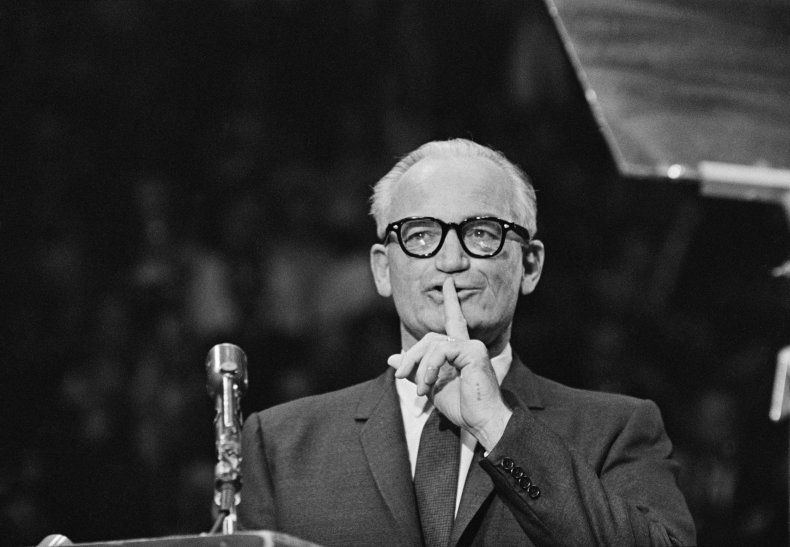 A consultant to the APA, Dr. Rebecca Brendel, wrote in a Psychiatric Times article that the Goldwater rule was founded upon two tenets: Firstly, that psychiatrists formulate their opinions "with respect for persons (including permission and privacy)"; second, that these opinions are formed "through established methods, including examination, history-taking, and collateral inquiry."
Giving a professional opinion on a public official's mental health without undertaking an examination constitutes "conjecture, albeit based on general psychiatric knowledge and accumulated experience," masquerading as medical truth about a particular individual," Brendel said.
Brendel's article was a response to an earlier piece by Dr. Leonard Glass, a psychoanalyst and professor of psychiatry at Harvard University, who had called the Goldwater rule an "unacceptable infringement on my right and duty" to discuss issues where mental health professionals had expertise to offer. Glass resigned from the APA in protest at the principle.
The origins of the rule go back to a 1964 article published in American magazine Fact on the topic of Goldwater's mental fitness to be president. Fact surveyed more than 12,000 psychiatrists on whether Goldwater was psychologically fit to be president; of the 2,417 that responded, 1,189 said that Goldwater was unfit to serve as president.
Goldwater, who lost the 1964 election to Lyndon Johnson, later sued the magazine for libel and won $75,000 in damages (equivalent to more than $500,000 today).
This article has been updated to include additional comment from APsaA.